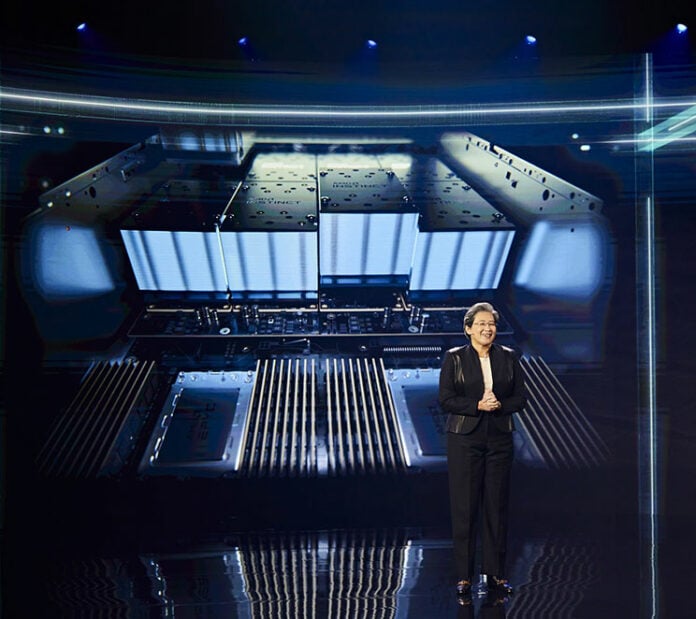 AMD is first readying the Zen 4 architecture for desktop Ryzen 7000 Series processors due out later next month. Zen 4 is also the architecture behind next-generation server Epyc processors currently known by the codename Genoa. A recent Geekbench 5 submission appears to portray impressive results for upcoming 96-core, 192-thread models arranged in a dual-socket formation.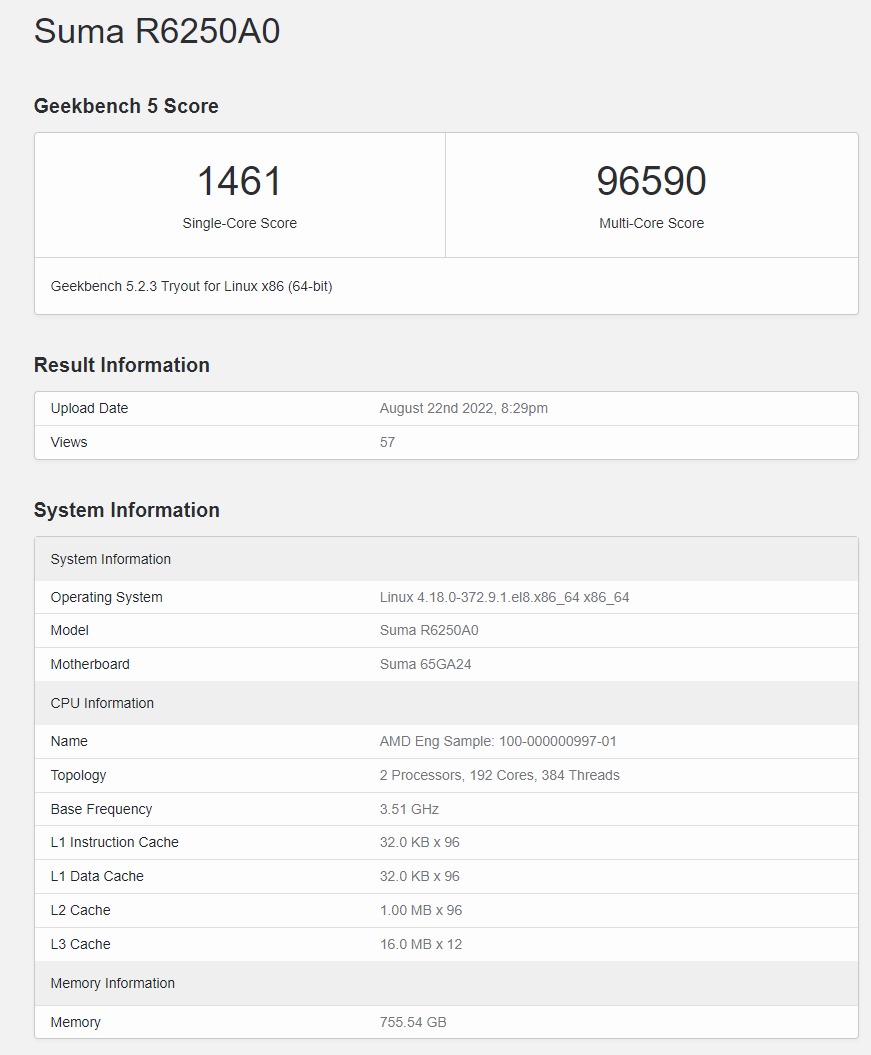 Uploaded yesterday, the dual-processor configuration was tested on a Suma 65GA24 board and returned single- and multi-thread results of 1,461 and 96,590, respectively.
It's no surprise at all the setup dominates multi-core standings with the same user having multiple attempts at increasing performance – perhaps a multi-core score of 100,000 is the aim. In fact, the first eight leaderboard pages are all filled with, what we assume, to be Genoa-based processors imbued with higher IPC and core counts.
Compared against capable chips from the present Milan generation, the best scores for two 64-core processors are 1,303 and 68,869, respectively, indicating the Genoa pair is 12 and 40 per cent faster. Quite the jump, particularly for multi-core, where Genoa has 50 per cent more cores to play with. It is expected Genoa will easily break the 100,000 barrier once tuned.
Geekbench isn't a typical server workload of course, and if impressive performance and server-focussed benchmarks are your thing, head on over to our AMD Epyc 7773X 2P review.