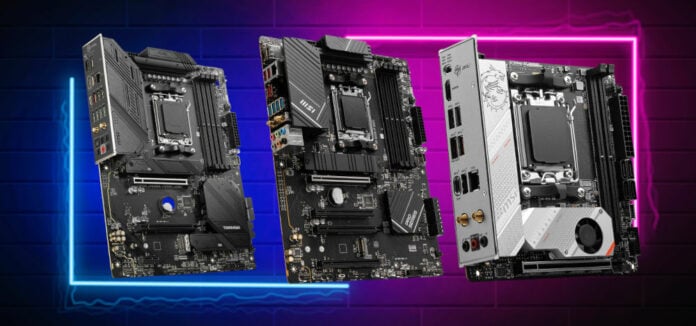 MSI AMD-based B650 motherboards have been spotted by @momomo_us on B&H stores costing from $199.99 and rising to $329.99, featuring popular models such as Tomahawk and Carbon.
The much-awaited B650 boards for Ryzen 7000 Series processors are starting to show up bit by bit. Today, we have pricing for MSI-branded models boasting robust connectivity and Wi-Fi 6E from the looks of it. Customers can choose between Mini-ITX, Micro-ATX and ATX formats from established PRO, MAG and MPG series.
MSI B650 pricing on B&H goes as follows:
MSI Pro B650M-A WIFI – $199.99
MSI Pro B650-P WIFI – $219.99
MSI MPG B650I Edge WIFI – $239.99
MSI MAG B650M Mortar WIFI – $239.99
MSI MAG B650 Tomahawk WIFI – $259.00
MSI MPG B650 Edge WIFI – $289.99
MSI MPG B650 Carbon WIFI – $329.99
As always, these prices may only be placeholders, even though they look plausible as final.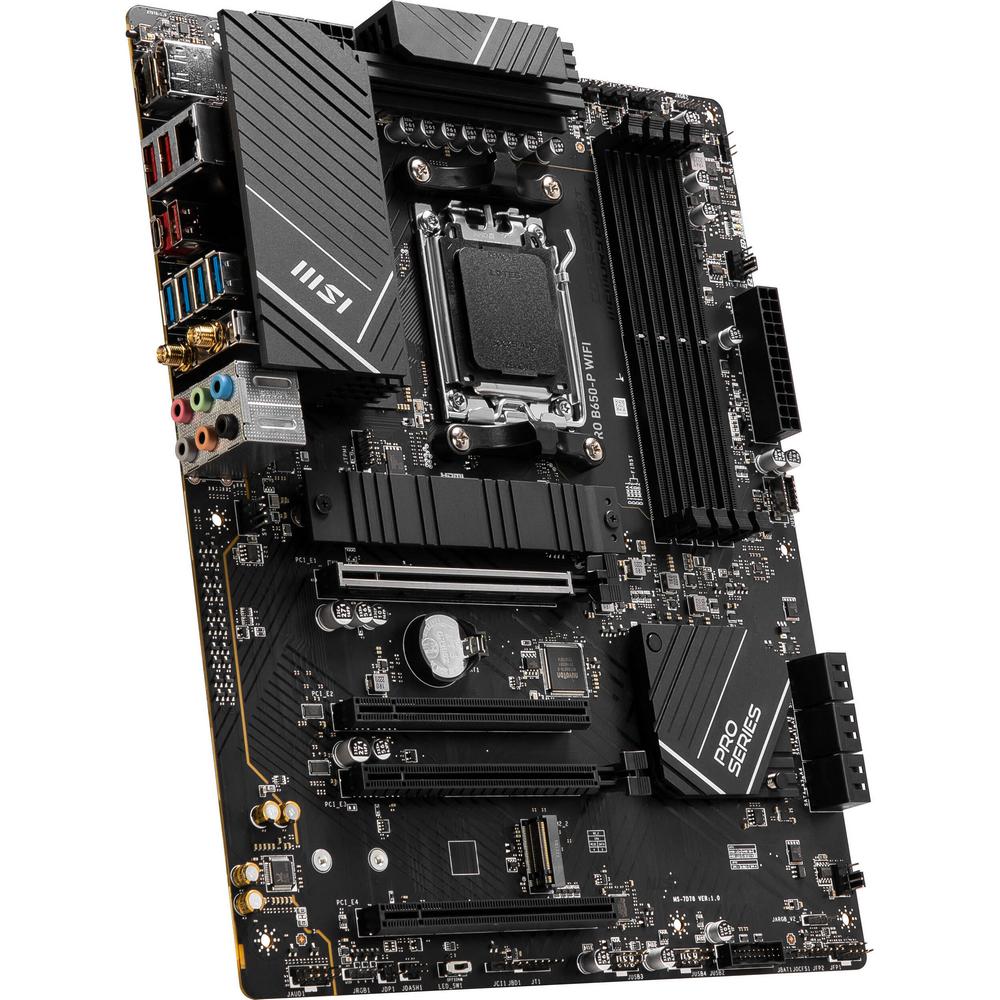 What are you getting for your money?
At the lowest price of $199.99 there's the MSI Pro B650M-A WIFI which includes one PCIe 4.0 x16, one PCIe 4.0 x4, one PCIe 3.0 x1, and two M.2 slots. Bluetooth 5.2 plus Wi-Fi 6E are present alongside a welcome 2.5GbE LAN. On the rear, a soup of four USB 3.1/3.2 Gen 2 Type-A and four USB 3.0/3.1/3.2 Gen 1 Type-A exist, not to forget the DisplayPort and HDMI for video output since Ryzen now arrive with an integrated GPU.
Jumping up one notch, we find MSI's MAG B650 Tomahawk WIFI at $259.00, which gives you two PCIe x16, one PCIe x1 (probably Gen 3), and three M.2 slots, with an I/O comprised of nine USB Type-A ports (four looking like USB 3.2 Gen 1 and two like USB 2.0), one USB Type-C, HDMI, DisplayPort, Bluetooth, Wi-Fi, and 2.5GbE. Phew.
Topping the stack is MSI's MPG B650 Carbon WIFI priced at $329.99. At this tier we find two PCIe 4.0 x16, one PCIe 3.0 x1, and four PCIe 4.0 M.2 slots, with the I/O filled by seven USB 3.1/3.2 Gen 2 Type-A, one USB 3.2 Gen 2×2 Type-C, two USB 2.0, DisplayPort, HDMI, Bluetooth 5.2, Wi-Fi 6E, and 2.5GbE.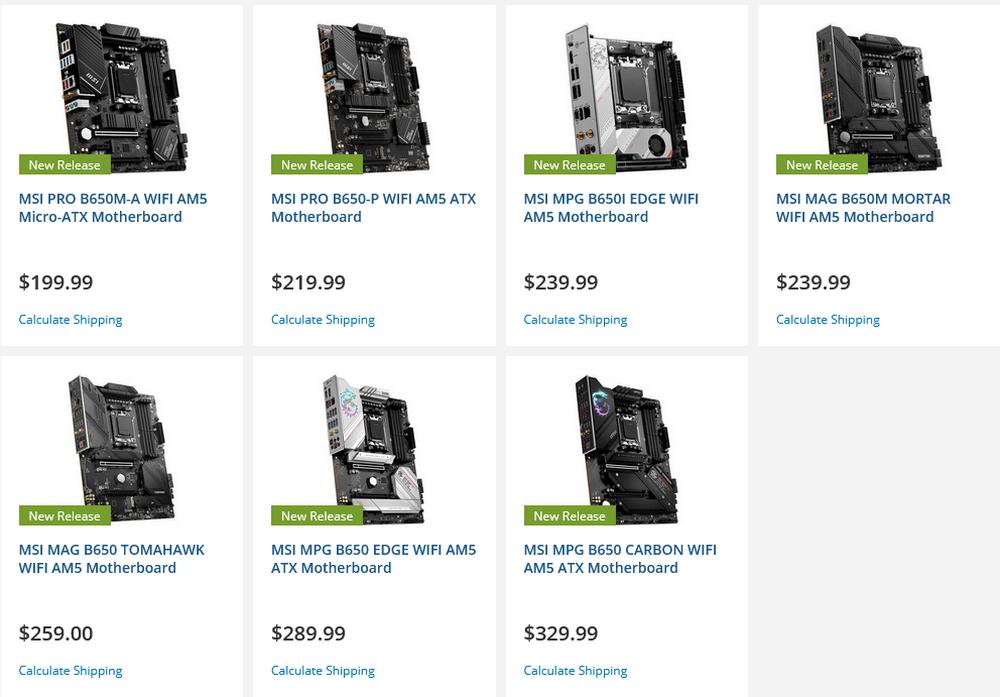 All boards are marked as coming soon, so we don't have an exact release date yet.
Back in August, when the Ryzen 7000 Series CPUs were announced, AMD promised that pricing for B650 motherboards would start at $125, which is not the case here. With that said, MSI isn't the only board-maker, so there is still hope.