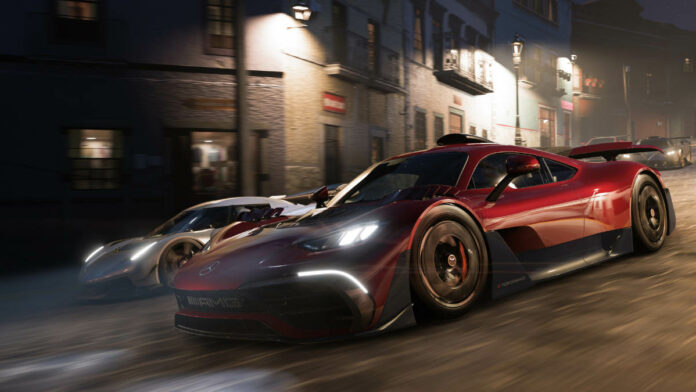 Yet again, a Steam listing has been accidently updated with a new banner, this time revealing a new Hot Wheels expansion DLC in the works for Forza Horizon 5. The listing has since been removed but an archived version can still be viewed. Thanks, Wayback machine!
It's not the first time we've seen a collaboration between Forza and Hot Wheels. The third iteration of the franchise featured a similar Hot Wheels expansion, taking folks to a separate open-world location complete with stunt-track pieces and 10 DLC Hot Wheels vehicles scaled up to its virtual, regular-sized counterpart.
The Forza franchise started life as Forza Motorsport, providing an answer to Sony's real driving simulator. Its spin off franchise, Horizon, features a more care-free arcade racer that has received massive success as a standalone title, winning over car aficionados and gamers the world over. Released seven months ago, Forza Horizon 5 has recently reached 20 million players, which is a massive milestone, thanks in part to it being available on Xbox Game Pass.
Playground Games is no stranger to the weird and wonderful, and its expansion packs often bringing interesting collaborations such as the Fast and Furious DLC in Horizon 2 and Horizon 4's Lego Speed Champions expansion adding Lego Valley, an entire location made of Lego, cars included.
It will be interesting to see what the new expansion has in store of us, when the team at Playground Games inevitably releases it. Additionally, this will be the first of two planned expansions making their way to Forza Horizon 5. Are you ready to leave the scenic, panoramic views of Mexico in lieu of a wackier adventure? I sure am.