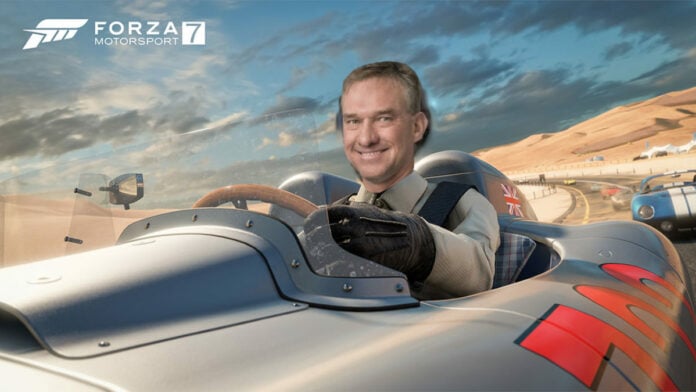 After nearly 20 years as lead developer of Forza's Turn 10 Studios, Alan Hartman has received a huge promotion and will now head Xbox Game Studios. The former head of Xbox's 15 development studios, Matt Booty, was recently promoted to president of Game Content and Studios. The title sees him lead both Xbox Game Studios, Zenimax Media, and eventually Activision Blizzard once it is under Microsoft's umbrella.
Hartman shared the news via Linkedin, and announced that he is "thrilled to be representing such an elite set of game creators in my new role leading Xbox Game Studios!" He has served as studio head for the Forza Motorsport series since 2005 and is partly responsible for the meteoric rise of the franchise, which has sold over 30 million copies worldwide to date. I still believe that Forza Motorsport is one of the few racing simulators that can hold a candle to Sony's Gran Turismo, but that's just my two cents.
He has also overseen the development of the ForzaTech engine, which is used by both Turn 10 Studios and Playground Games, the custodians of the ever-popular Forza Horizon spin-off series and the upcoming Fable reboot. Before his departure, Hartman also played the role of corporate vice president of Forza and Fable for the last two years. Hmm, all this talk of Fable and studio leads brings back memories of Peter Molyneux.
His new role means Hartmann will not only oversee Turn 10 Studios but also the other 14 studios under the Xbox Game Studios umbrella. These include Halo Infinite maker 343 Industries, Minecraft's Mojang Studios, and my personal favourite, Obsidian Entertainment – is it too much to ask for another Fallout: New Vegas and The Outer Worlds?
Nevertheless, Hartman's promotion comes at a crucial point in time when Microsoft is expanding its gaming portfolio and investing in new technologies and services. Of note, after a long and arduous process, the Windows maker recently acquired Activision Blizzard for an unprecedented $69 billion.
Alongside Booty, it will be their task to foster a healthy and collaborative culture among the different studios and to ensure they have the resources and support they need to create their best work. Seems like it's going to be a tough road ahead. Best of luck, old chap.