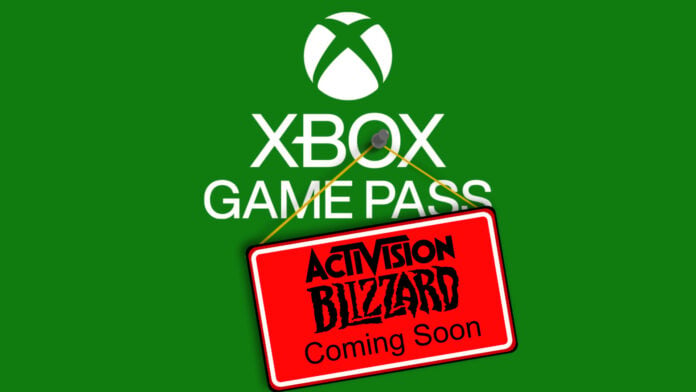 With a will-they, won't-they story almost as long as Ross and Rachel, Microsoft and Activision Blizzard have now tied the knot. The $68.7 billion deal has finally come to a close with thumbs up from UK regulators, and Call of Duty joins the Xbox family. Don't rush to boot up your PC or Xbox Game Pass, however, as it'll be a little while before ActiBlizz games make the subscription's roster.
In a statement welcoming the studio, Microsoft says today's the day it "start[s] the work to bring beloved Activision, Blizzard, and King franchises to Game Pass and other platforms. We'll share more about when you can expect to play in the coming months."
Considering the sheer breadth of games in the Activision Blizzard portfolio, that could take a while. No wonder Microsoft's reluctant to set a date. Hopefully, they'll slowly but surely make it through, likely with emphasis on the upcoming Call of Duty Modern Warfare 3.
Here are just some of the games and series now under the Xbox banner:
Activision
Call of Duty + Warzone
Tony Hawk's Pro Skater
Spyro
Crash Bandicoot
Guitar Hero
Sekiro: Shadows Die Twice
Blizzard
Warcraft
Diablo
Overwatch
Starcraft
King
Candy Crush
Farm Heroes
Rebel Riders
Diamond Diaries
Blossom Blast
The deal is the largest in the video game industry to date and has been in the works for quite some time. Originally announced in January 2022, the two companies hit a snag earlier this year. The UK's Competition and Markets Authority blocked the deal in April, citing anticompetitive concerns surrounding Xbox's current strength in cloud gaming. After mulling over the revised proposal, the committee was finalising the approval as of September. Now, the party poppers are out, and the rest is history… quite literally.