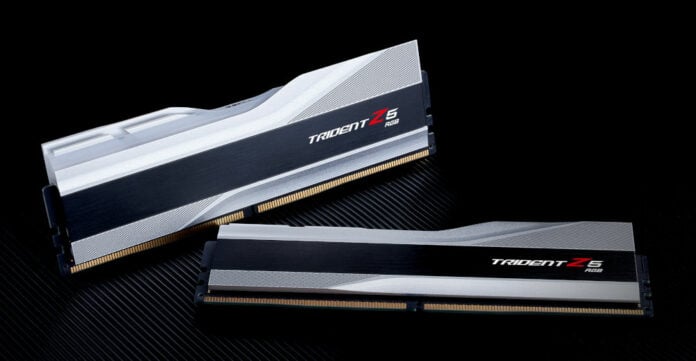 G.Skill has been showing off the overclocking capabilities of its latest DDR5 memory kits by hitting speeds as high as 10,000MT/s on nothing other than good ol' fashioned air cooling.
The first 32GB (2x16GB) kit is demoed at an already high 7,800MT/s, set to 38-47-47-125 timings. This allows it to deliver 122.25GB/s in read, and 117.75GB/s in write bandwidth at 58.7ns of latency when tested using Aida64. While the operating voltage is not disclosed, we do know that this kit was hooked to an Asus ROG Maximus Z790 Apex motherboard coupled to an Intel Core i9-13900K CPU.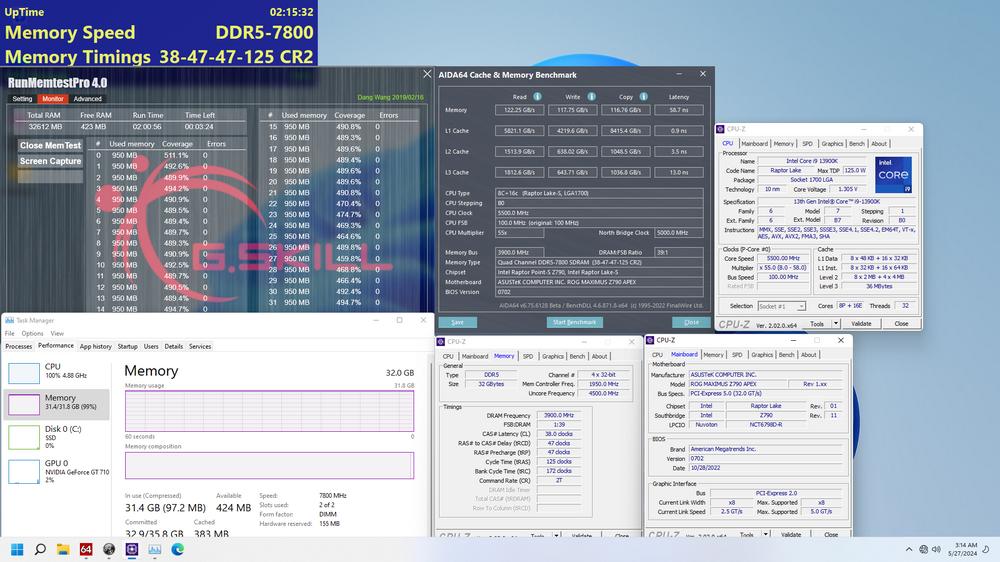 The second kit is again 32GB (2x16GB) but clocked 200MT/s higher at 8,000MT/s with relaxed 40-49-49-128 timings. Those extra 200MT/s managed to push read speed to 124.37GB/s and write speed to 120.06GB/s at 58.3ns latency. Other than that, the same motherboard plus CPU were used, and the kit passed RunMemtestPro 4.0 test without errors.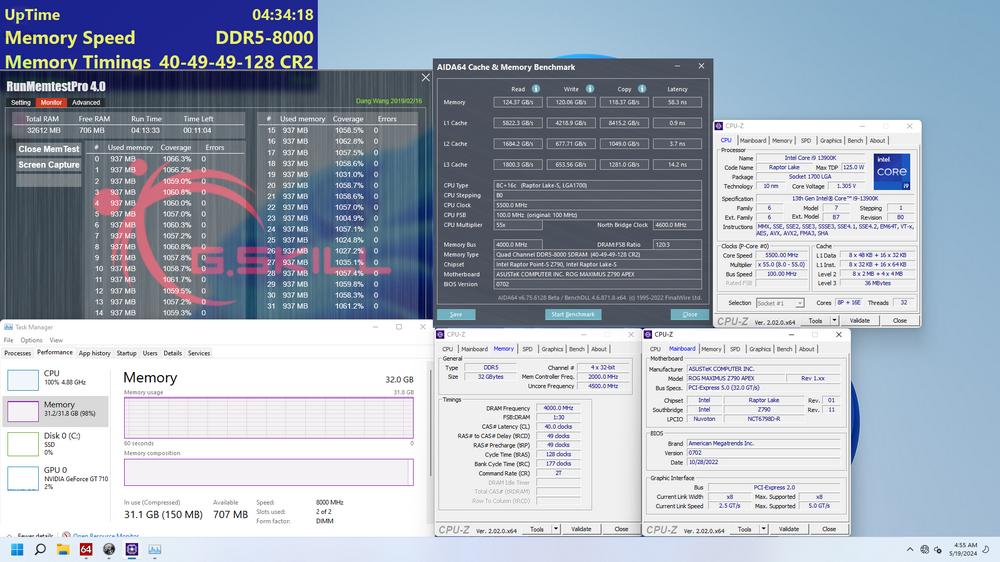 Wait, we haven't finished yet, because G.Skill managed to take the above memory up to 10,000MT/s through overclocking, albeit at very loose 50-120-120-120 timings and using only a single 16GB module. Still, no LN2 was involved, meaning that with some luck this frequency could be obtainable at home – if you manage to get your hands on one of these kits, that is.
"Along with the latest release of the 13th Gen Intel Core desktop platform, ASUS and G.SKILL worked closely to achieve an astounding DDR5-10000 overclocked memory speed in single-channel operation, using only air cooling for the CPU and DRAM module," said the Taiwanese memory specialist in a statement.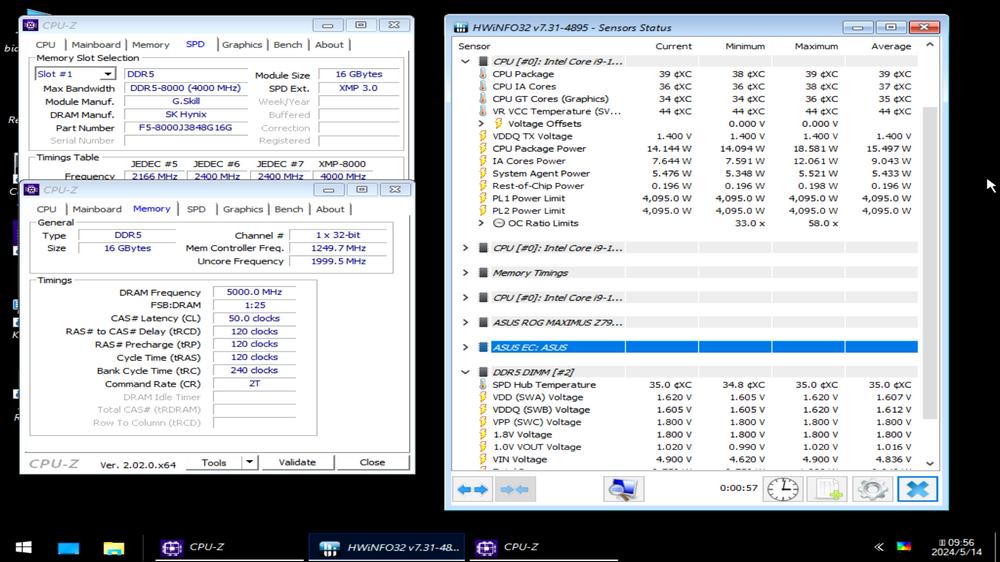 Will this be the generation where we see memory clocks surpass those of CPUs, in other words, 12,000MT/s which represents 6,000MHz effective frequency? We wouldn't rule it out, at least where overclocking is involved.
Finally, G.Skill seems to be living in the future, or more precisely in 2024 according to these screenshots. Let's just hope we don't have to wait until then to be able to play with these new beasts.