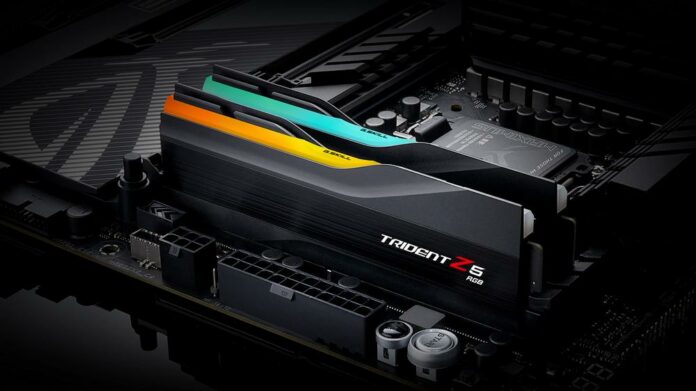 G.Skill is pushing memory speeds to new heights with the latest Trident Z5 DDR5 modules, clocking as far as 7,800MT/s out of the box using XMP 3.0 at a reasonable CL36 latency.
It seems that today we are having a competition for who will offer the highest memory speed possible, without relying on manual overclocking. G.Skill isn't letting this occasion slip away, as it reveals three kits alongside a demonstration piece for upcoming super-fast memory DIMMs.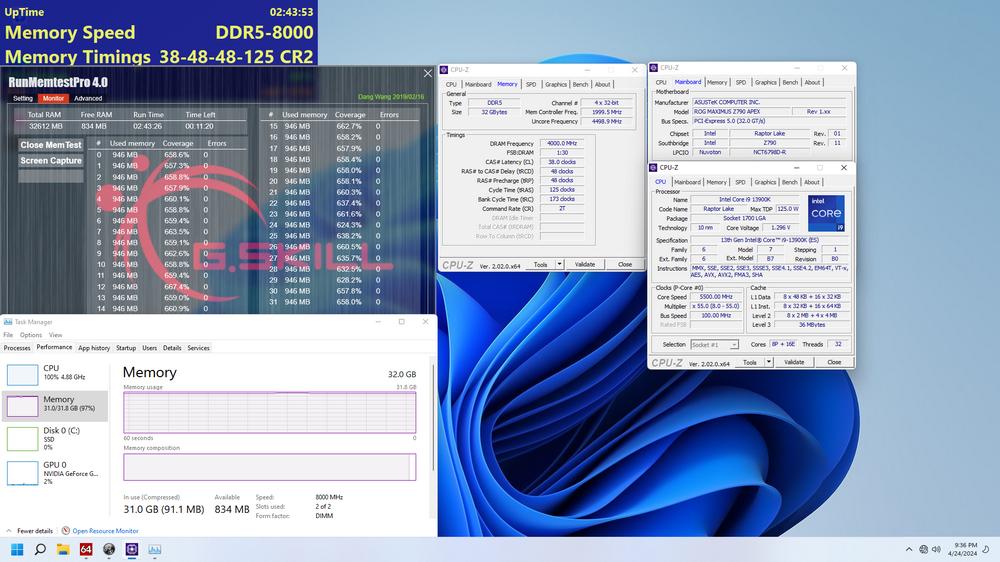 The brand's top spot will be covered by a 32GB (2x16GB) DDR5-7800 kit running at 36-46-46-121 timings. The step below is taken by a 32GB (2x16GB) DDR5-7600 kit with 36-46-46-121 timings – already available to purchase, according to G.Skill. And the third place is filled by a slower DDR5-7400 pack, but this time boasting a larger 64GB (2x32GB) capacity running at 36-46-46-118 timings. Higher speeds or extra capacity, that is the question.
G.Skill has also highlighted its dedication to developing even faster memory and pushing the boundaries of overclocking by showcasing a super-fast 32GB (2x16GB) DDR5-8000 kit operating at 38-48-48-125 latency timings. Needless to say, DDR5 is finally picking up steam, and we can't wait for the next milestone to be crossed.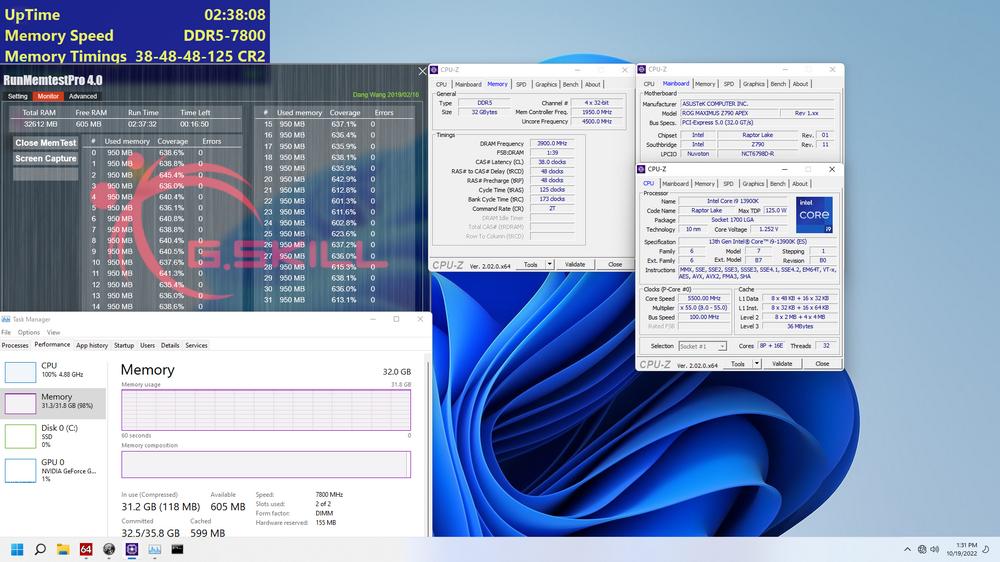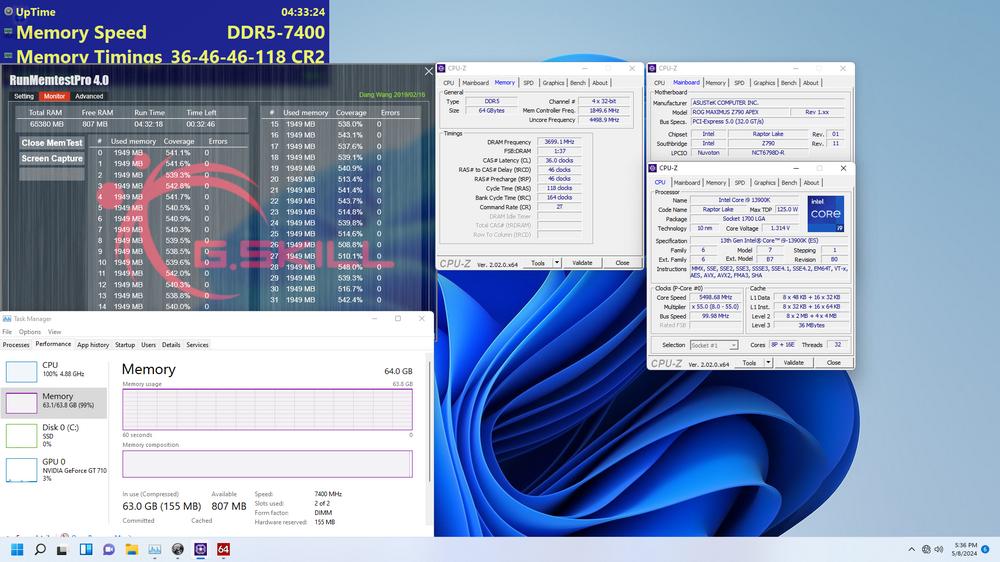 Both DDR5-7400 and DDR5-7800 plus the tech demo DDR5-8000 kits have been validated on an Asus ROG Maximus Z790 Apex motherboard coupled to an Intel Core i9-13900K CPU. The DDR5-7600 pack, on the other hand, was tested on an Asus ROG Maximus Z790 Hero board using the same CPU. G.Skill didn't indicate what voltages were required to achieve stated frequencies.
These kits are designed for Intel's latest 13th Gen Core desktop processor and their accompanying Z790 chipset. Want to know how fast it can be, then why not read the in-depth Club386 review, and then take a look at the Core i9-13900K battling against Ryzen 9 7950X at 125W and 65W.