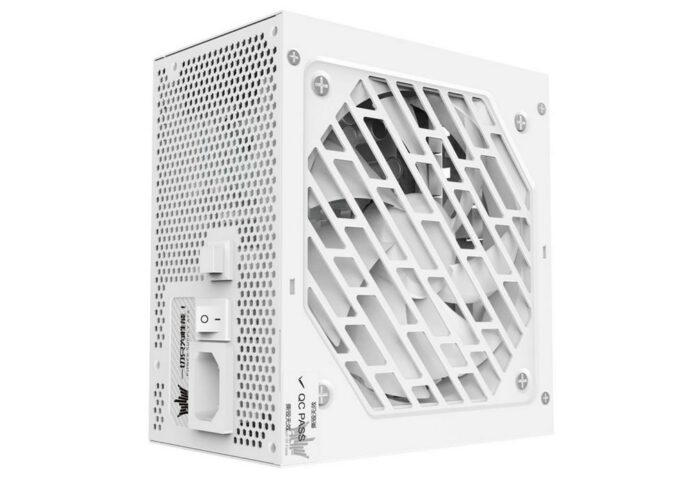 Galax is entering the power-supplies market guns blazing with the GH1300 HOF (Hall of Fame) PSU boasting two 12VHPWR connectors, 1,300W capacity, and 80 Plus Platinum certification.
As part of the HOF family, GH1300 will be available in white, measuring only 140mm x 150mm x 86mm, which is reasonably compact for a high-capacity model. It can deliver 1,300W indefinitely, and withstand peaks of up to 2,600W thanks to ATX 3.0 and PCIe 5.0 compliance.
Making sure to efficiently use power, GH1300 is certified 80 Plus Platinum, one step below the highest rating possible. Unfortunately, there is no Cybenetics certification with additional information about acoustics, for example.
This enthusiast-grade PSU is taking the fight to models like MSI's MEG Ai1300P, but this time using two 12VHPWR connectors, each capable of delivering up to 600W of continuous power. So even your most hungry graphics cards can be well-fed, and ready to smash some world records.
Talking of which, GH1300 is perfectly suited to power the brand's RTX 4090 HOF card… with its two 12VHPWR connectors. A card duly able to benefit from more power inputs when trying to push limits and break some world records. Let's remember records the card has already surpassed on multiple occasions.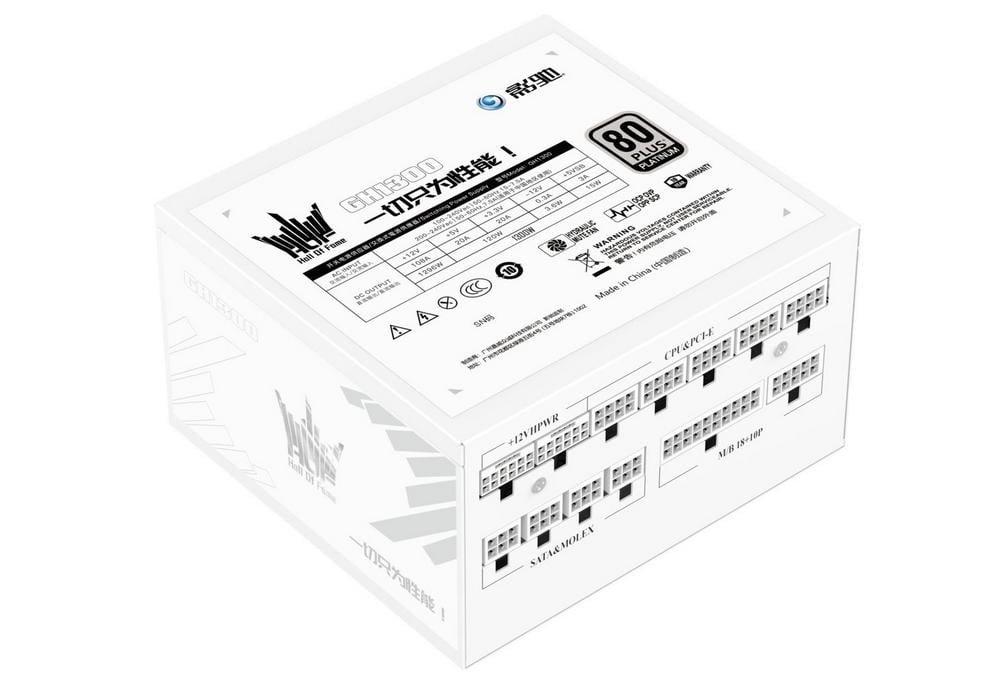 Aside from the dual 12VHPWR, this PSU also includes five CPU/PCIe connectors plus four SATA/Molex and the usual 24-pin, with all cables coming inside a nice looking white sleeve.
Backed by a 10-year warranty, GH1300 price starts at 1,899 yuan (£228) while the current promotion lasts, with a full tag setting at 3,199 yuan (£385). Not cheap, but this is clearly not your run-of-the-mill power supply.