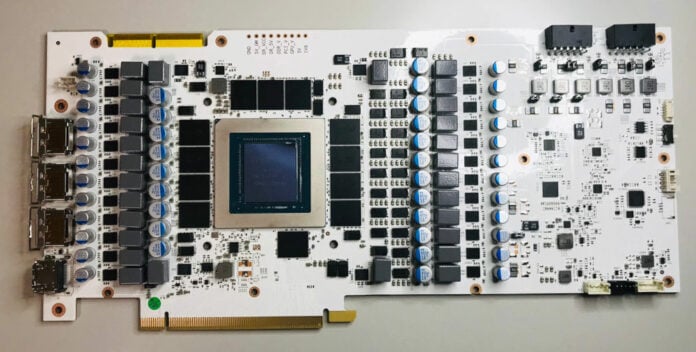 The Galax HOF OC Lab Edition RTX 3090 Ti is a one-of-a-kind beast featuring two 12-pin connectors, a massive power-delivery system, and a waterblock.
GeForce RTX 3090 Ti is the top-tier graphics card in Nvidia's consumer line-up, making it exclusive with respect to performance and price. So, to make their cards unique, manufacturers unlock more power headroom or slap a watercooling block on the GPU.
This is exactly what Galax has done. The card features a beautiful white PCB stuffed with a 24+4 VRM design compared to Nvidia's 18+3 reference. Combining it with some of MSI's white components offers scope for a magnificent build.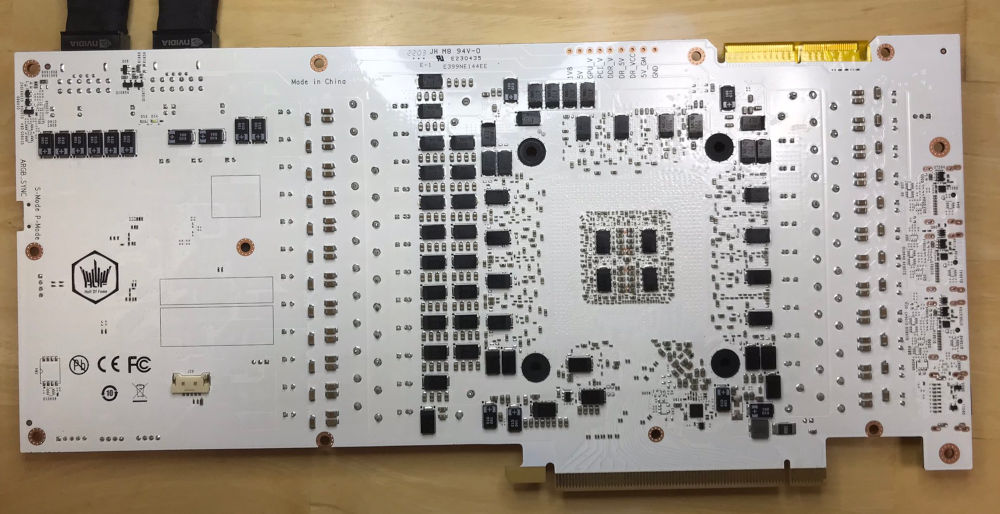 Turn it up to 11
With its two 12-pin power connectors, on paper, this card is capable of accepting up to 1,200W (600W each), but only when paired with a compatible power supply. Realistically most buyers will be limited to a theoretical 900W max power draw (450W each), plus 75W/150W through the PCIe interface. When we say "limited to," we are referring to the maximum power that can be passed through cables/connectors and not what will be consumed by the card itself.
As you may have guessed, a strong PSU is needed here; think 1,200W+ depending on what CPU/components you have. All this available power means that professional overclockers are going to have a fun time, since the only limiting factor here is going to be heat and silicon quality.
Knowing that normal air-cooled GeForce RTX 3090 Ti cards are found at around £2,000, you can bet your bottom dollar, or pound, this special model is going far beyond that.