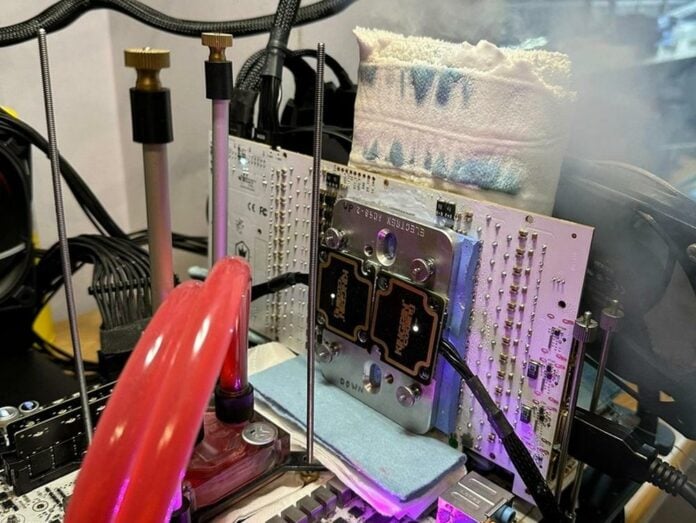 Greek overclocker OGS managed to push a Galax GeForce RTX 4090 HOF graphics card up to 3.7GHz using LN2, breaking two world records in the process with 31,096 points in 3DMark Port Royal and 49.049s in GPUPI v3.3.
With the GPU at sub-zero temperatures using liquid nitrogen, OGS managed to push the AD102 GPU to 3,570MHz in 3DMark Port Royal, and the resulting score is at least 1,000 points higher than the previous record holder.
On the less complicated GPUPI benchmark, OGS managed the headline 3,705MHz (135MHz more) finishing the test in 49.049s – about 8s faster than the second-place holder. However, memory remained at default speeds during this run.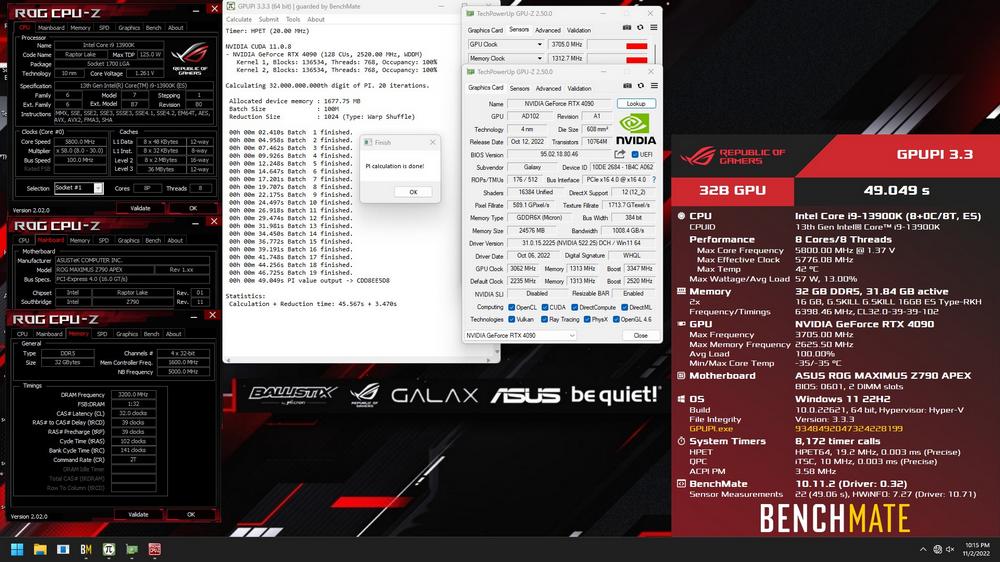 The 4090 HOF is clearly built from the ground up for overclocking, with many features from dedicated LN2 BIOS to beefy VRMs and voltage checkpoints, all the way to multilayer PCBs, pushing it beyond what other cards can support.
This beast of a card takes power from two 12VHPWR connectors which can deliver up to 600W each for a total of 1,275W when including PCIe power. For non-ATX 3.0 power supplies, this means up to eight 8-pin power connectors. All this then goes through 28+4 phase VRM – four more than the RTX 3090 Ti HOF – to be transformed into lower voltages needed for GPU, memory, etc.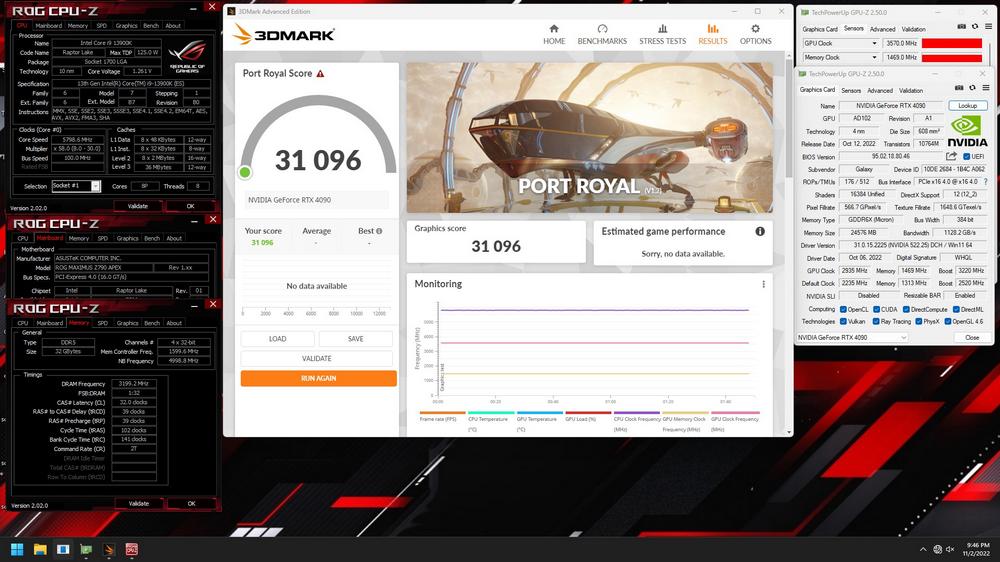 The remaining hardware consisted of an Asus ROG Maximus Z790 Apex motherboard (which we seem to be hearing about regularly with regards to OC news), an Intel Core i9-13900K CPU, and 32GB of DDR5-6400 memory at CL32-39-39-102.
There seems to be a Facebook page dedicated to some lucky people who received one of these monsters, so we should see even more records popping up in the upcoming weeks. It's just a shame we don't get to find out what EVGA Kingpin cards are capable of.