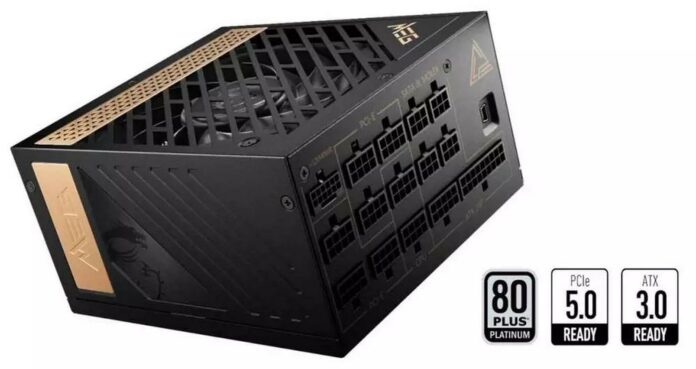 Trawling the web as we like to do, Twitter user @g01d3nm4ng0 has published leaked slides featuring some of MSI's upcoming ATX 3.0 power supplies with a 16-pin power connector and high power-spike handling.
First spotted about a month ago, both MEG Ai1300P (1,300W) and Ai1000P (1,000W) are finally being revealed in more detail.
For starters, there is 80 Plus Platinum certification, meaning a 94 per cent efficiency at 50 per cent load or 90 per cent efficiency at 100 per cent load, which is one step from the highest 80 Plus certification available.
Next, we have a PCIe 5.0 (12VHPWR) 16-pin connector capable of delivering up to 600W to graphics cards via a single cable, reducing clutter and simplifying builds, similar to what is available on reference RTX 3090 Ti cards and upcoming RTX 4000. However, only one such connector is present; SLI users will have to revert to the trusty (six available) 8-pin connectors.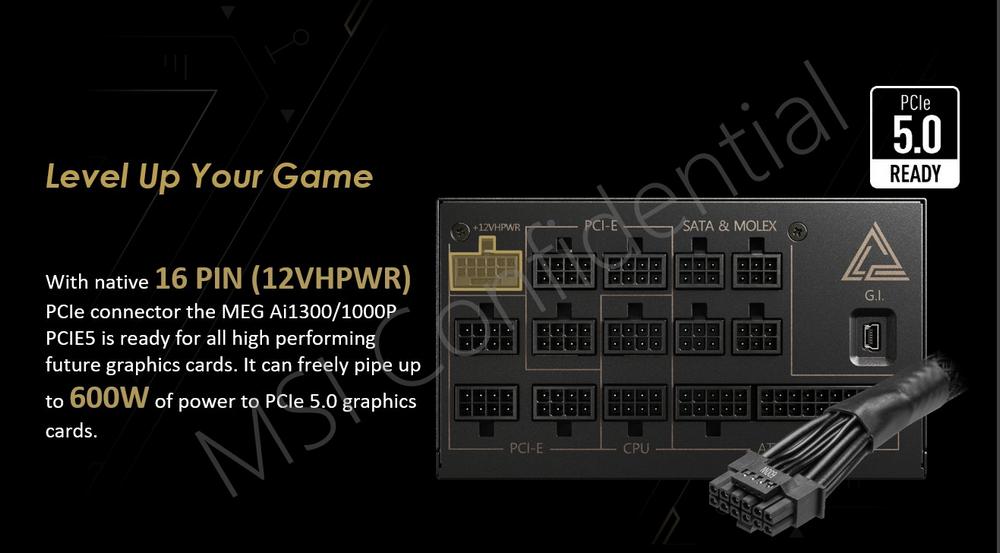 The PSUs are also ATX 3.0 compliant, which among other things, aims to reduce energy consumption when the system is idling. For recall, ATX 2.0 was introduced back in February 2003. Additionally, it will be necessary to hit 55 per cent load or exceed 70°C for the fan to start. That means it should run passively a lot of the time.
According to the leaked slides, both PSUs can handle three times GPU power excursion or two times total power excursion. In other words, the PSU can deliver three times the nominal power to a graphics card for a very short duration, commonly known as transient loads or power spikes.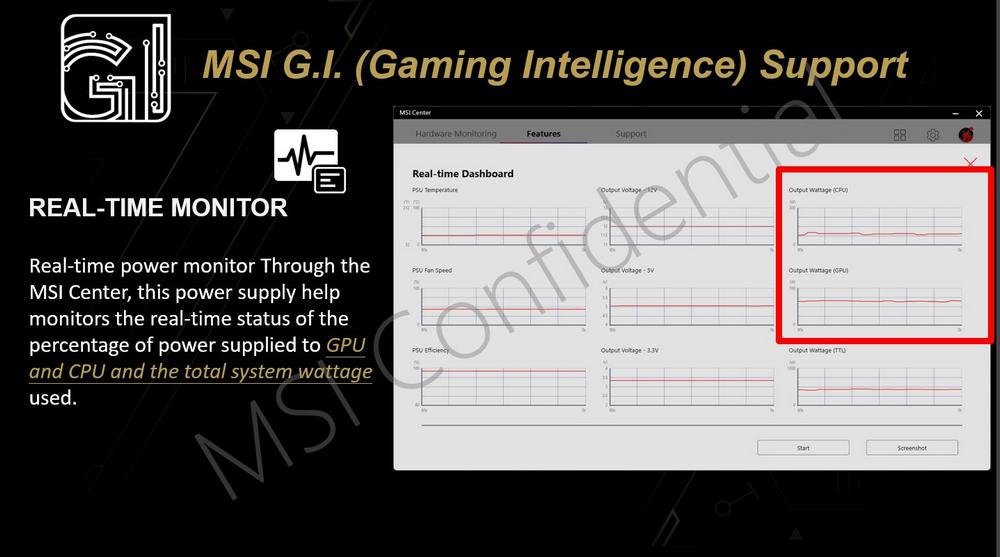 MSI also offers the possibility of switching from multi-rail mode to single-rail mode, like the be quiet! Dark Power Pro 12 OC bracket.
Finally, there is the G.I. (gaming intelligence) port that connects to the motherboard via USB, allowing real-time graphics card, CPU, or total system usage monitoring using MSI Centre app.