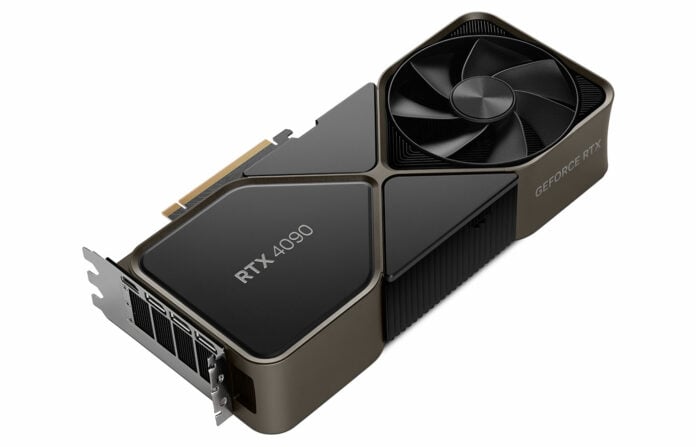 PCIe scaling of the most powerful gaming graphics cards has been tested, showing from two to 21 per cent performance degradation.
Our colleagues at TechPowerUp just released their latest PCIe scaling results which consist of running a powerful graphics card at multiple PCIe lane counts (from Gen 4 x16 to Gen 3 x4) and resolutions, to determine the amount of performance left on the table when using older/slower PCIe interfaces.
These tests were conducted with Nvidia's GeForce RTX 4090 using 528.49 WHQL drivers on an EVGA Z790 Dark motherboard coupled to Core i9-13900K and 2x16GB of Thermaltake ToughRAM DDR5-6000 at 36-38-38-76 timings.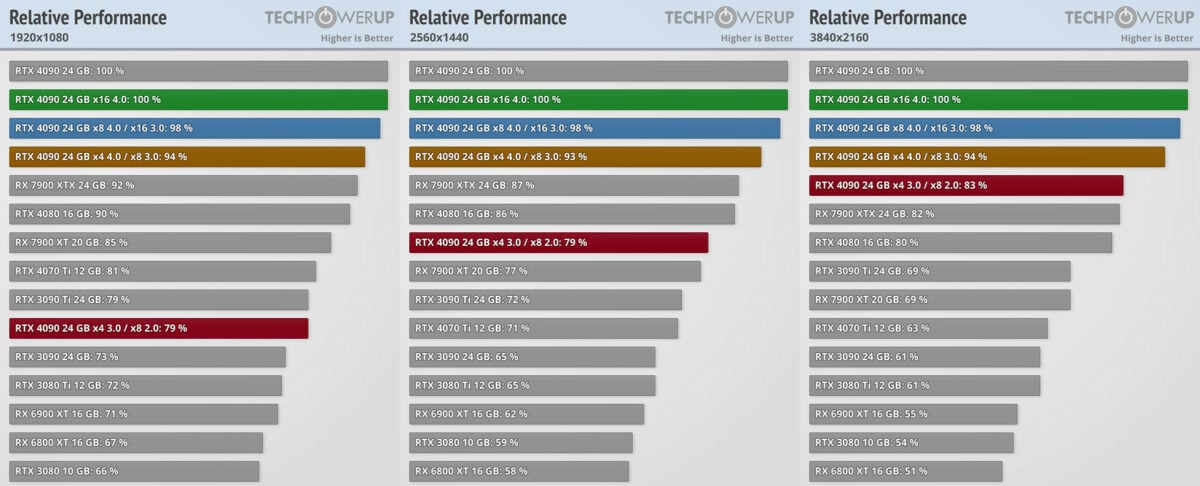 At 1920×1080 resolution, moving from Gen 4 x16 to Gen 4 x8 saw a negligible two per cent performance degradation, with another four per cent when stepping down to x4 lanes. Going further to Gen 3 x4 (equivalent to Gen 4 x2) resulted in the worst performance drop, at 21 per cent. While the latter is clearly unacceptable, since it transforms what is the fastest GPU available to a last-gen contender, no one in their right mind would run a £1,700 card on four lanes of PCIe 3.0.
As for the rest, depending on whom you ask, losing two or six per cent of an RTX 4090 isn't a big deal if it allows the installation of much-needed hardware like a RAID or LAN card on the second PCIe slot – causing the lane count to split between the two slots.
Upping the resolution to 2560×1440 and 3840×2160 didn't change the results that much when it came to the PCIe Gen 4 interface, only slightly improving at 4K when operating at Gen 3 x4, which is again an extreme case that most users won't reach. In other words, as long as the card is running on PCIe Gen 4 x4 or above, performance should be okay, allowing the RTX 4090 to keep in pole position.
For more details check out Techpowerup's in-depth review.