Enthusiast brand Geil has launched a new range of DDR5 kits dubbed EVO V DDR5 RGB Hardcore Gaming Memory. The name alone tells us to expect something out of the ordinary, and the Taiwanese manufacturer delivers exactly that by incorporating what it calls the "world's first active cooling" for DDR5 memory.
The unusual feat is delivered through a dual-fan system that sees two tiny cooling fans integrated within the one-piece molded aluminium heatshield. The miniscule nature of the fans has allowed Geil to keep the heatspreader's physical height to a respectable level – it isn't expected to foul most modern CPU coolers – but thermal performance is said to be greatly enhanced.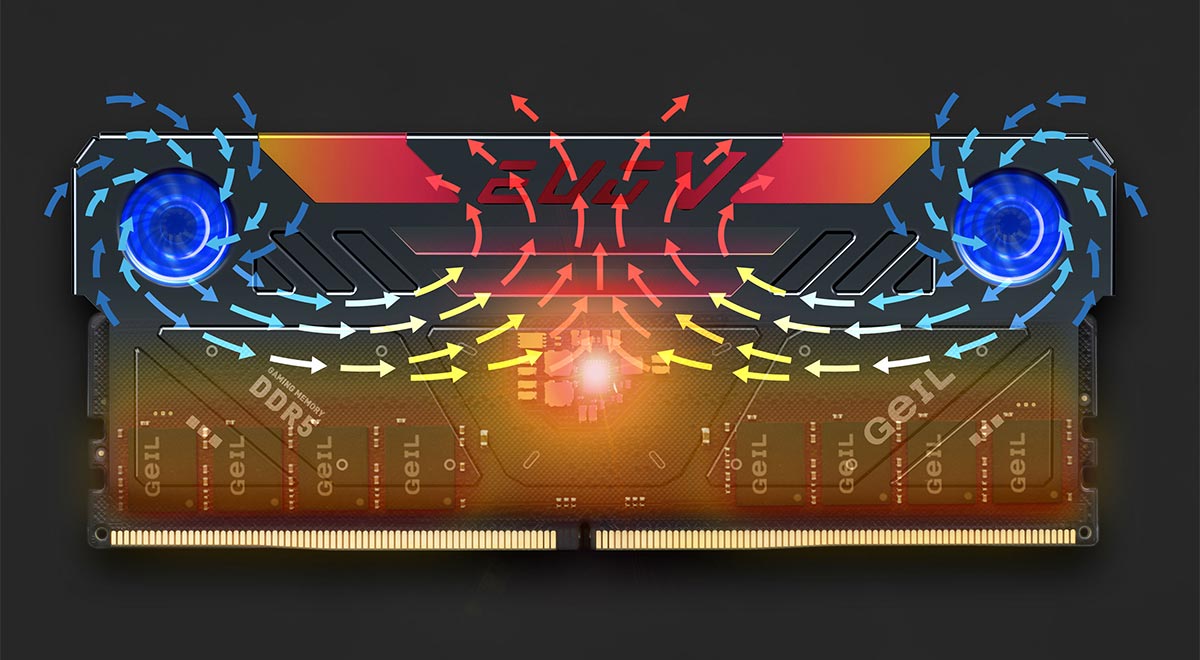 Playing devil's advocate, we've never experienced a DDR5 kit requiring active cooling, however Geil reckons its dual-fan heatshield "can provide approximately 45 per cent more thermal dissipation than traditional."
What traditional means isn't exactly clear, yet Geil is in bombastic mood, promising "unparalleled memory performance and stability to meet the intensive demand of hardcore gamers and overclockers across Intel's latest platforms."
Looking beyond the outlandish design, the modules themselves look potent enough. Speeds range from 4,800MHz to 6,600MHz, across a voltage spread of 1.10V to 1.35V, and we're told every module uses cherry-picked ICs and memory chips to maximise performance. Latencies range from CL34 to CL40, and there's also a built-in thermal sensor allowing users to keep tabs on real-time temperature.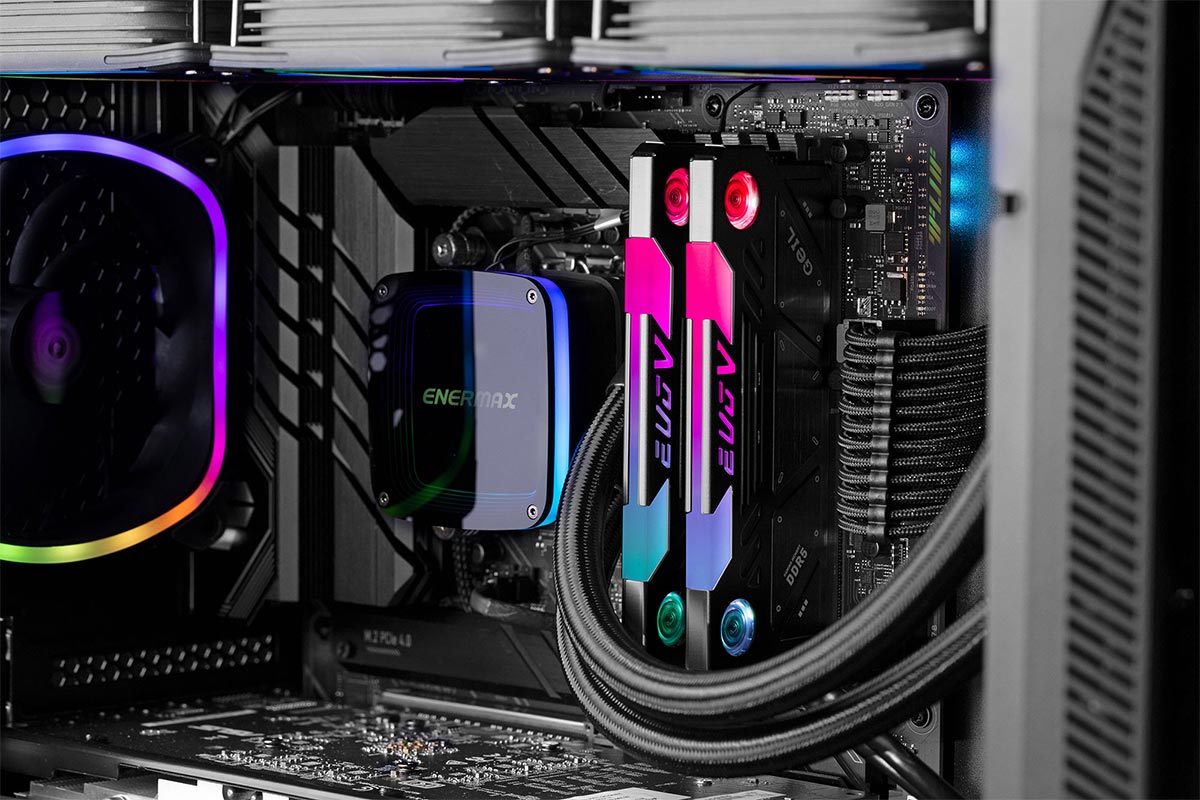 Intel XMP 3.0 profiles are at hand for one-click setup, and RGB lighting supports synchronisation with all the major motherboard brands, including Asus, ASRock, Gigabyte and MSI.
Dual-channel kits are expected to become available in July, and though there's no word on pricing, the kits are backed by Geil's limited lifetime warranty. We're in no hurry to add a further four potentially noisy fans to our setup, but there's an odd fascination to Hardcore Gaming Memory; we're mildly curious to see how these perform.