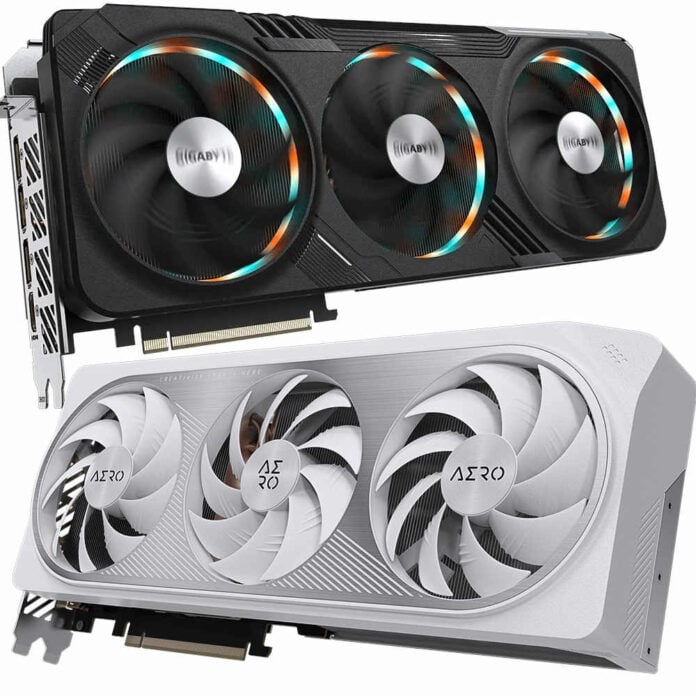 A recent Gigabyte Control Centre software update has unwittingly confirmed two upcoming SKUs from Nvidia's RTX 40 Series lineup.
Initially spotted by Videocardz, the leak confirms there are at least two variants in the pipeline, one an all-white Aero OC RTX 4070, the other a budget-oriented RTX 4060 Gaming OC version. What's more, we also have affirmation the RTX 4070 will come kitted with 12GB of memory, while the RTX 4060 will sport 8GB of VRAM.
Based on past rumours, the RTX 4070 will allegedly run on the very same 192-bit, 12GB GDDR6X VRAM clocked at 21 Gbps found in the most recent RTX 4070 Ti but instead utilises a newly designated AD104-250/251 GPU that packs 5,888 CUDA cores. The card is reported to have a base clock of 1,920MHz and a boost of 2,475MHz, wrapped inside a 200W TGP.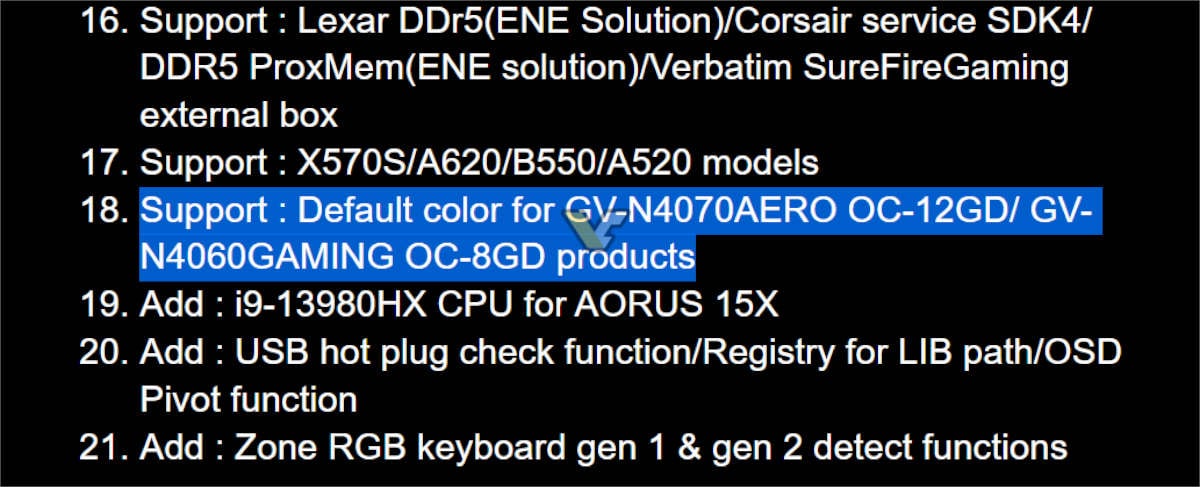 Lowering the 40 Series entry point, RTX 4060 is expected to utilise the same AD107-400 GPU found in the latest Nvidia RTX 4060 laptops, except this time around it will be fully enabled, allowing for 3,072 CUDA cores. The 8GB GDDR6 VRAM is clocked at 18Gbps and runs on a 128-bit memory bus allowing for 288Gbps bandwidth. As expected, RTX 4060 will be the most efficient of the lot with a TGP of 115W, while no base or boost clocks have been revealed, or leaked as of yet.
There could also be an RTX 4060 Ti in the works though details have remained illusive to the public eye. It is said to utilise the AD106-350 GPU with 4,352 CUDA Cores and a TGP of 160W, though information is purely speculative for now. Keeping the rumour mill turning, an RTX 4060 Nvidia Founders edition was leaked this past weekend by Elysian Realm on Twitter. It appears to carry the same design language as its larger siblings, albeit in a much smaller package.
No release date as of yet, though sources point toward an official unveiling on April 12 for the RTX 4070, while the RTX 4060 together with the ever-illusive RTX 4060 Ti could see release a month or two later. Pricing remains the all-important question. No official news on that front as yet, we'll have to wait with baited breath a little while longer.