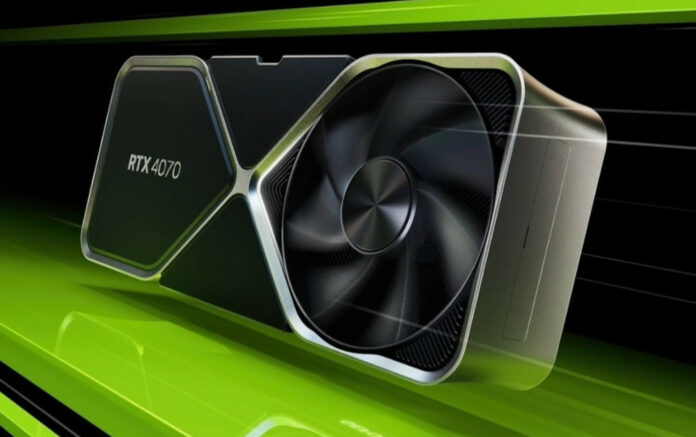 Nvidia's next-in-line GPU is set to release in about a month according to the latest leak, with press reviews embargo lifting a day earlier.
Following the recent rumour claiming an April release date, our colleagues at VideoCardz managed to obtain a document showing detailed information about the RTX 4070 launch steps. If correct, we should start by seeing a product announcement on April 12 at 6am Pacific alongside press reviews of graphics cards available at MSRP, whatever that turns out to be. This is followed by store availability and reviews of the custom, non-MSRP cards a day later, on April 13 at 6am Pacific.
As you can see, Nvidia is to split the embargo into MSRP and non-MSRP cards for some reason. Maybe to give the 'cheaper' models a chance, or to claim availability for MSRP models before phasing them out? We don't know. What is sure is that many users are waiting for this tier of card, which is expected to deliver good performance without unduly troubling the bank account.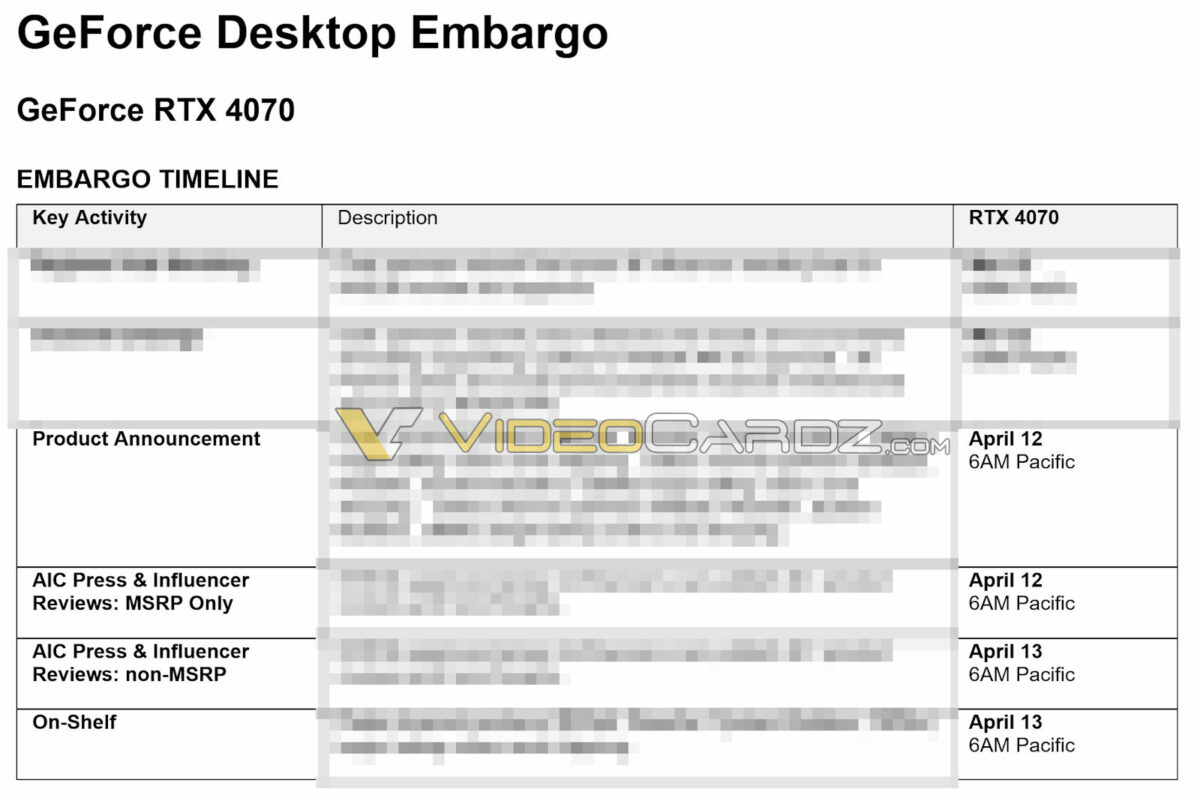 The RTX 4070 is further interesting due to its 200W TGP rating, which is much more palatable than the RTX 4080's 340W or worse, the RTX 4090's meaty 450W. This also means smaller coolers, hopefully, bringing SFF builds back on the menu.
Finally, since the RTX 4070 keeps the same 12GB of GDDR6X memory as the TI variant, using quick maths indicates this new model is about 27 per cent slower than the RTX 4070 Ti. With that said, don't expect 27 per cent lower prices, since the cooler, PCB and other components don't scale linearly with the GPU.