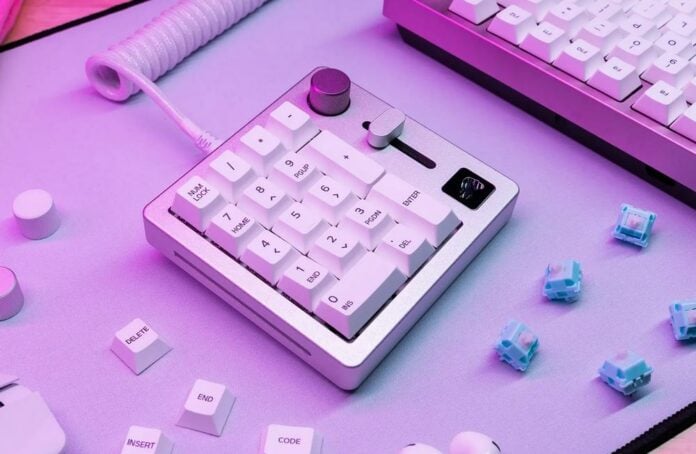 Glorious has announced the GMMK Numpad, its first dedicated wireless macro pad featuring programmable keys, slider, and knob, all lit by mandatory RGB LEDs and presented in a strikingly cute chassis.
Available in 'Black Slate' or 'White Ice,' the GMMK Numpad's frame is made from anodised aluminium perfectly matching that of the GMMK PRO and GMMK 2 65 per cent keyboards, making for a perfect combination. However, nothing is stopping you from using it alongside other keyboards if you wish. This macro pad connects via Bluetooth 5.0 LE or via USB Type-C, which is also used to charge its 76-hour battery.
The GMMK Numpad packs 17 keys, a knob, and a slider, all fully configurable as you like. Need macros for your video editing app, audio adjustments for your stream, or simply a number pad? You got it. Just keep in mind that certain features require Glorious Core software installed to function properly.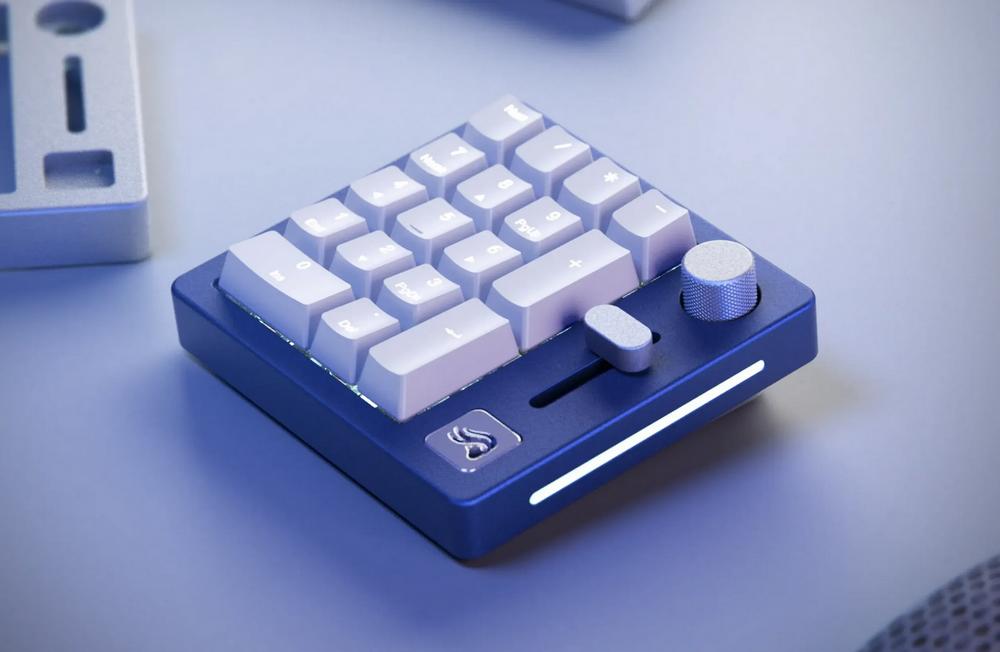 Out of the box, the Numpad comes with pre-lubricated Glorious Fox Switches and GSV2 stabilisers, on top of which we find ABS Doubleshot V2 keycaps allowing RGB lighting to shine through. If for some reason these colours don't suit, or you like things a particular way, it's your lucky day as you can customise and replace nearly every component with ease. From switches, switch plates, top frames, knobs, and sliders, all the way to the PCB, Glorious has you covered through an extensive accessory ecosystem.
While its hot-swap PCB makes changing five-pin switches effortless, note that by default it has north-facing LEDs, contrary to GMMK Pro's south-facing LEDs, thus, a PCB swap may be necessary for GMMK Pro owners wanting to reuse their switches.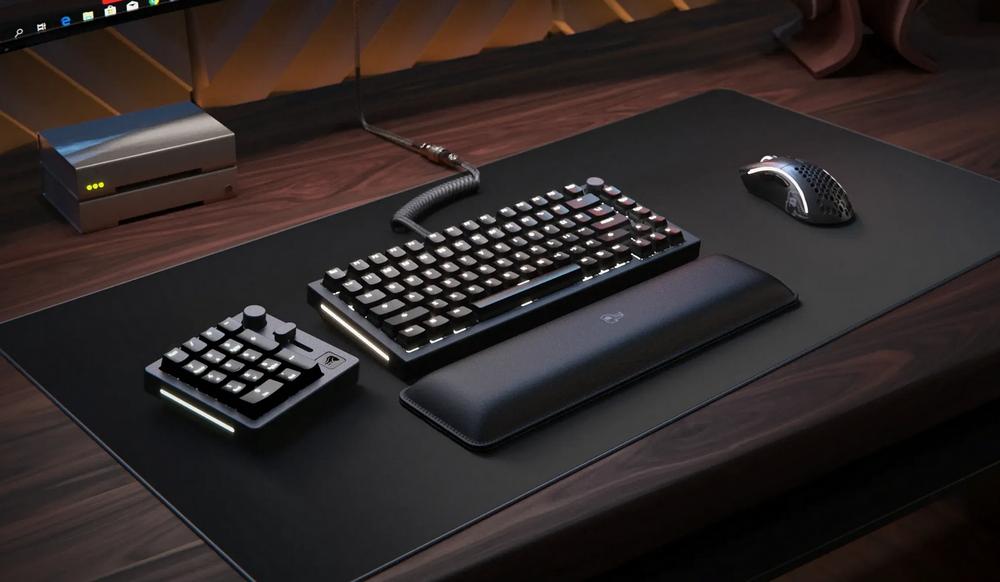 "A macro pad has been one of the most requested products from our community, we put in a lot of thought into bringing innovation to a product that's historically been considered boring," said Shazim Mohammad, Founder and CEO of Glorious. "There is nothing else comparable in terms of versatility and premium design."
Compatible with Windows, MAC OS, tablets and mobile phones, the Glorious GMMK Numpad will be available to pre-order for $129.99 MSRP starting August 16, with initial shipments taking place in September. Note that orders will be limited to two Numpads each regardless of colour.
That's a fair chunk of change, but as someone who appreciates both the compact nature of a tenkeyless keyboard and the usefulness of a numpad, I'd be lying if I said I wasn't tempted.