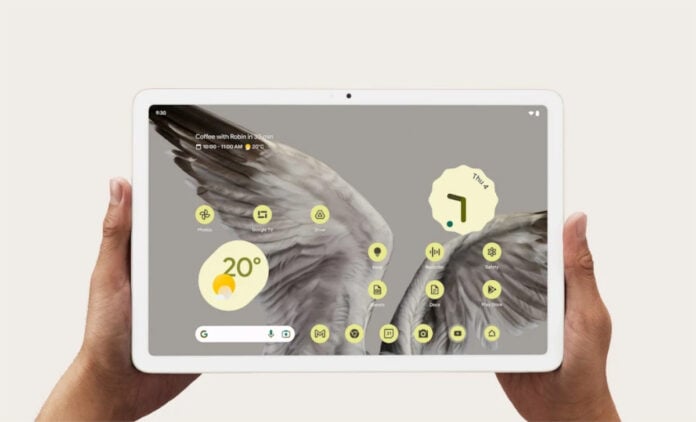 Now that we've got the budget flagship successor and Google's first foldable out of the way, we can finally discuss its all-new Pixel Tablet. Officially launched at this year's annual Google I/O event, the Pixel Tablet is what many hope to be the Android equivalent to Apple's market-dominating iPad.
Getting straight into the thick of it, the Pixel Tablet has a 10.95in, 2560×1600 LCD screen with 500 nits peak brightness. Off to a surprisingly good start which more or less mirrors the Apple iPad display prowess. Though, take a closer look and you will find that the Pixel Tablet sets itself apart with a more media-friendly 16:10 aspect ratio in comparison with Apple's weirdly-sized 4:3 screen dimensions. Also, it's covered in an anti-smudge coating that supports USI 2.0 Stylus pens.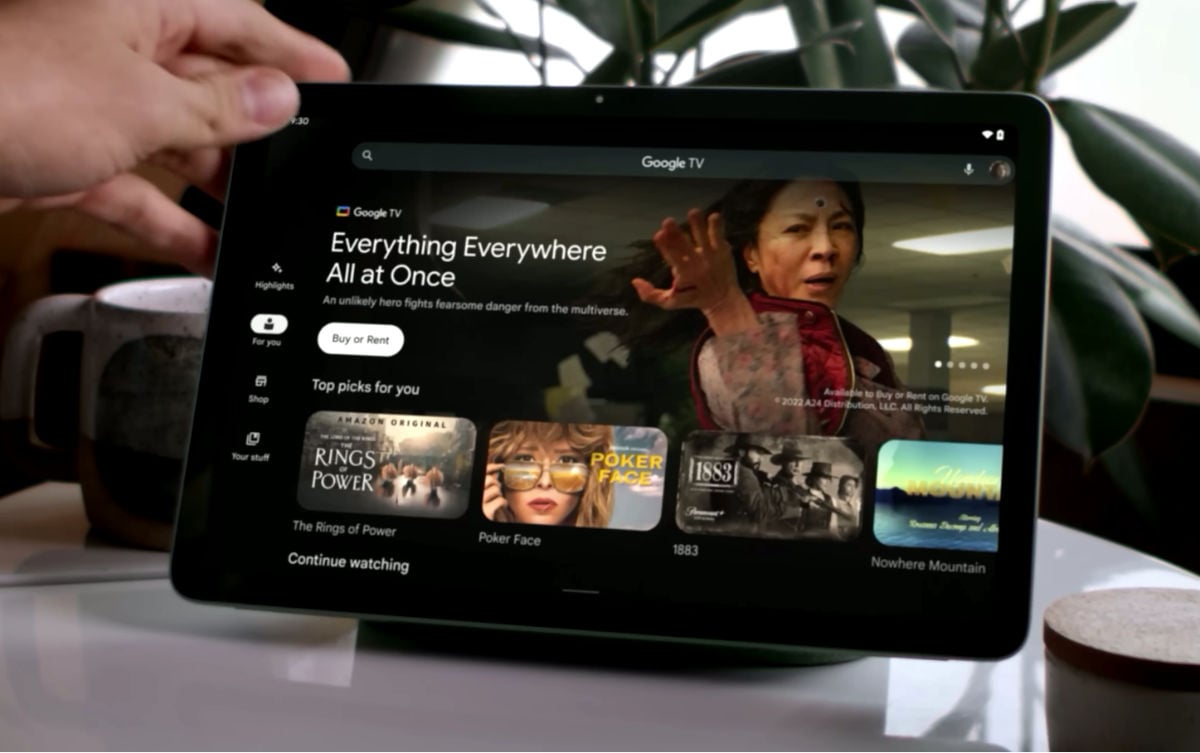 If you're looking for power, the device certainly has it in droves, thanks to Google's flagship Tensor G2 chipset with Titan M2 security co-processor. Google, as many before it, touts unbridled security and enhanced AI capabilities with this generation, and it's going to be interesting to see how the tech matures in the near future.
Rounding off system specs, there's 8GB of LPDDR5 RAM on hand, more than sufficient for everyday tasks, and a choice between either 128GB or 256GB UFS 3.1 storage capacities. No 512GB or 1TB variants mentioned, which we feel is a sorely missed opportunity.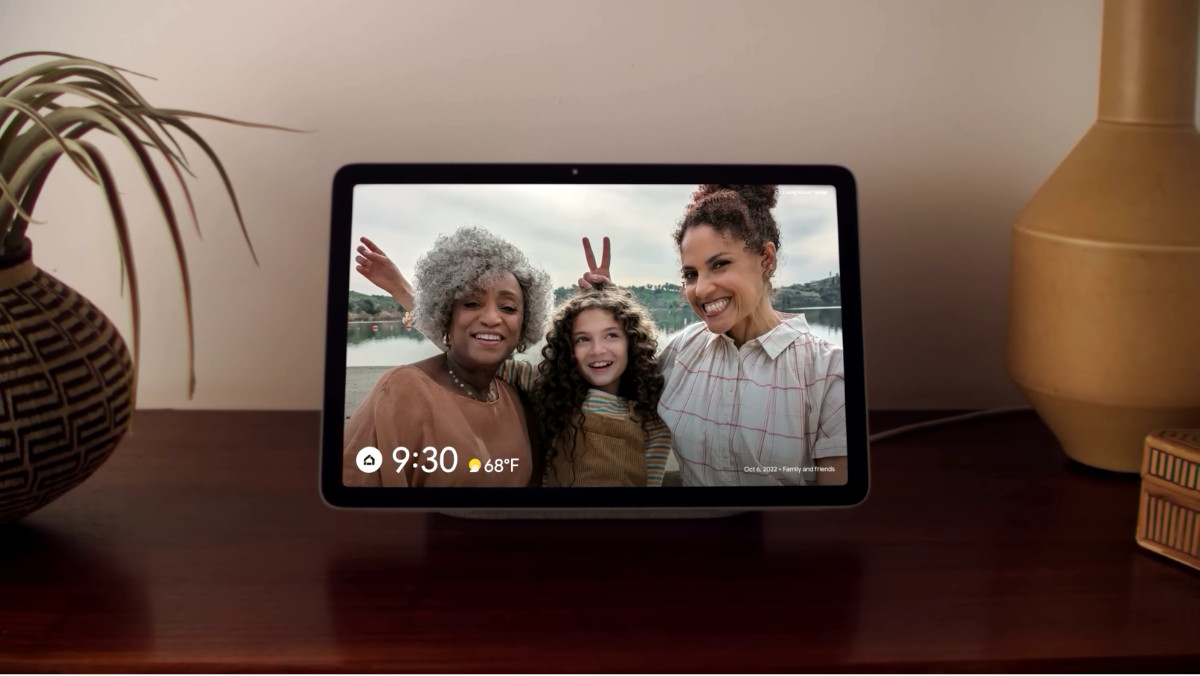 Measuring in at 258 x 169 x 8.1mm, the device weighs 493g, and owing to its heft houses a built-in, 27-watt hour battery that is said to give the user up to 12 hours of uninterrupted video streaming. A quad-speaker system takes care of audio when you're on the go, and there are three microphones available for calls, recording and Google Assistant. A well-rounded affair.
In terms of design, the Google Pixel Tablet carries over that signature Pixel look we've come to know and love. Featuring smooth rounded edges, it also features thick colour-matching bezels up front where you'll also find its centred, eight-megapixel, f/2.0 aperture selfie camera that should be adequate enough for the odd selfie and video calls.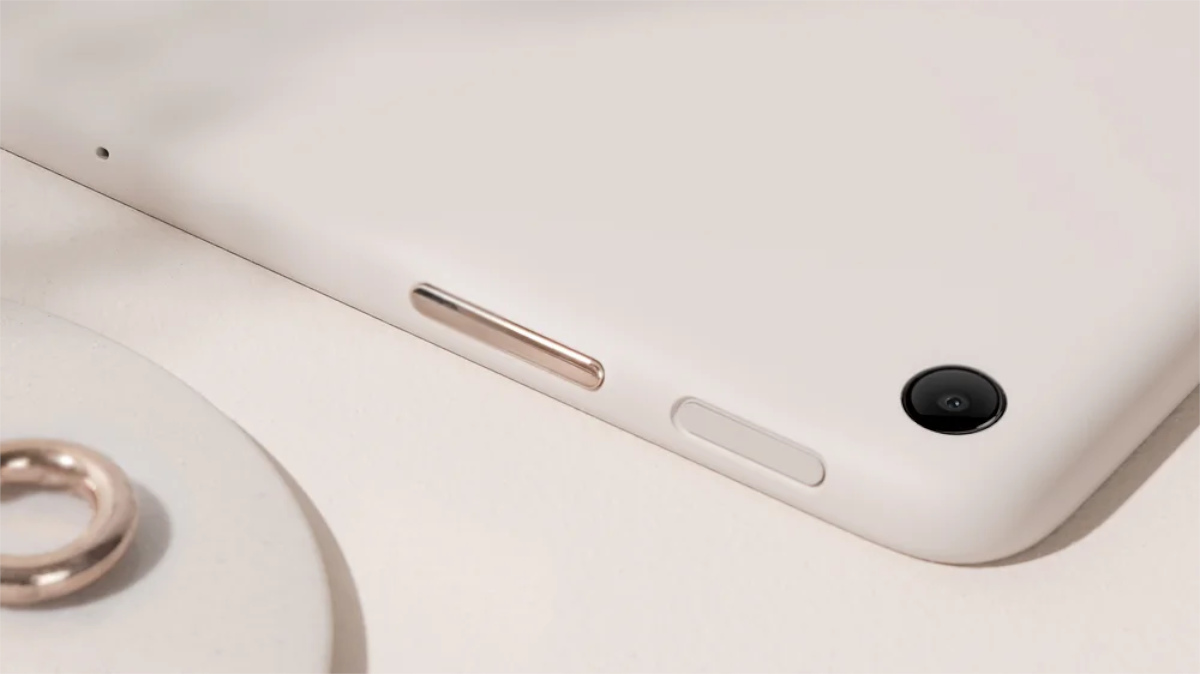 The rear holds true in its minimalist approach, except now it is covered in a newly-developed nano-ceramic coating that marries looks, feel, durability and comfort, according to Google. There's another single eight-megapixel, f/2.0 camera in the corner, and a magnetic-styled docking interface with pogo pins at the bottom that has just the right amount of stick for its included charging speaker dock and a wealth of other upcoming optional extras. A nice touch.
Available in Porcelain, Hazel and Rose colourways, the Google Pixel Tablet is currently available for pre-order starting at £599 in the UK. A surprisingly well-rounded device, the Pixel tablet sure hits the mark in terms of specs and could quite possibly be one of the best Android tablets on the market upon release, not forgetting to mention a possible contender to the Apple iPad throne. Colour me impressed.