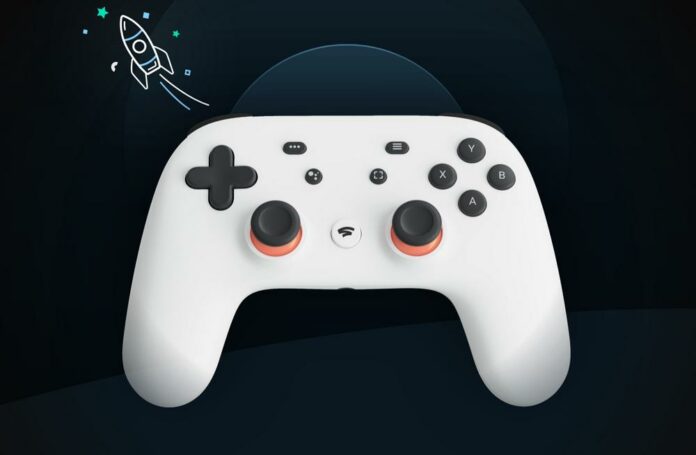 Google has delivered on its promise to allow Stadia controllers to be connected to any Bluetooth device with a simple software update via its website on Chrome 108 or newer browsers.
Bluetooth connectivity was previously only intended for Chromecasts in order to setup Stadia services, but since Stadia is no longer, Google is allowing owners to use their controllers wirelessly on other devices. And the best part of all of this is you've probably already been refunded by Google; a free controller certainly further helps get over the loss of Stadia.
To enable Bluetooth, you just have to go to stadia.google.com/controller and follow the instructions. Two choices will be available, 'Check mode and updates,' which checks if the controller is already in Bluetooth mode alongside any potential new updates, and 'Switch to Bluetooth mode' which as its name implies, will switch your device from Wi-Fi to Bluetooth. Note that switching to Bluetooth is permanent. However, this is a non-issue considering that Stadia has been shut down.

After accepting Google's terms of service, a prompt will ask you to connect the controller via USB before following some simple steps to start updating. If your browser has trouble detecting the controller, it may be because it's already switched on – the controller should be off and charged when plugged into the PC's USB. After finishing, all that is left to do is hold the Stadia plus Y buttons to go into pairing mode and find/add it on the preferred Bluetooth device.
Initial feedback seems to be positive, with users indicating that it works fine in various scenarios, and though some buttons may require remapping on certain games, hardware-wise all seems to be tickety-boo.
Finally, a reminder for those who still own a Stadia controller that this Bluetooth mode update will only be possible until December 31, 2023, so don't let your controller go to waste.