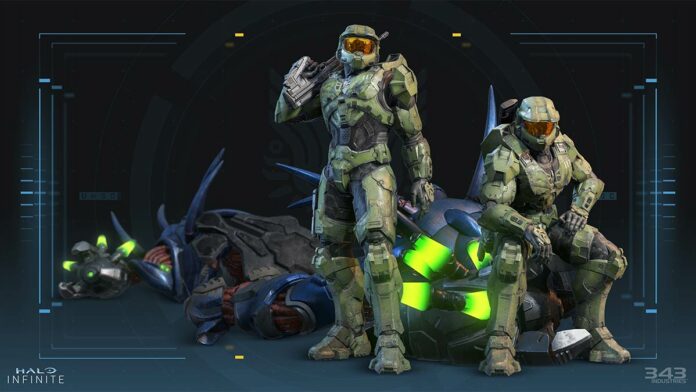 Game releases certainly aren't what they used to be. We've begrudgingly gotten accustomed to prolonged delays, buggy launches and incomplete titles that are bolstered months after release. The latter is certainly true of Halo Infinite, which having launched back in November 2021 in multiplayer form, has gradually evolved into a more complete experience.
Campaign mode was added late last year, and there's good news for folk wanting to enjoy the game with friends as eagerly anticipated co-op gameplay is coming soon. Next week, in fact, as developer 343 Industries is set to launch a test flight running from the week of July 11, ahead of a wider rollout in August.
We're partial to co-op gaming experiences and are eager to see how Halo Infinite fares, but early signs suggest there will be pros and cons. In the plus column, up to four players should result in some terrific action, and the ability to replay specific missions is being added through Mission Replay, another feature that was missing at launch.
Full support for cross-play between PC and Xbox is another positive, though there's no mention of a split-screen mode, leading us to believe co-op will be network-only, at least to begin with. Another potential snag is that game progress will not carry over between your existing save and the test build, meaning players will be required to start anew. The same applies after the beta is over; your co-op progress will not transfer back to the retail build.
Partaking in the beta should be easy enough, with 343 Industries outlining the following four steps:
Step 1: Make sure you're signed up to the Halo Insider program.
Step 2: Ensure you have entitlement to Halo Infinite (Campaign). (i.e. you have purchased it or have an active Xbox Game Pass subscription)
Step 3: If you're participating on Xbox, have the Xbox Insider app downloaded, and opt into the Network Co-Op flight program once the flight is live. If you're playing on Steam, you'll be sent a unique key via Halo Insider communications to download the flighting build.
Step 4: Launch the build, party up with friends, and jump into Zeta Halo!
Ready to give Halo Infinite another shot, this time with mates? Not long to go now, and in the meantime check out the Q&A with Isaac Bender (Principal Software Engineering Lead) and John Mulkey (Lead World Designer) at halowaypoint.com for some insight into what it takes to develop a co-op experience.