Valve has begun selling refurbished Steam Deck machines, including 64GB, 256GB, and 512GB capacity models at up to a £110 discount.
Those still holding out from buying a Steam Deck may now have a reason to get one through Valve's certified refurbished program which offers restored handhelds at a tasty discount. According to Valve, a refurbished Steam Deck is a unit that can no longer be sold as new, due to a variety of reasons, such as cosmetic damage or minor visible wear. Most importantly, these will have the same performance as new machines.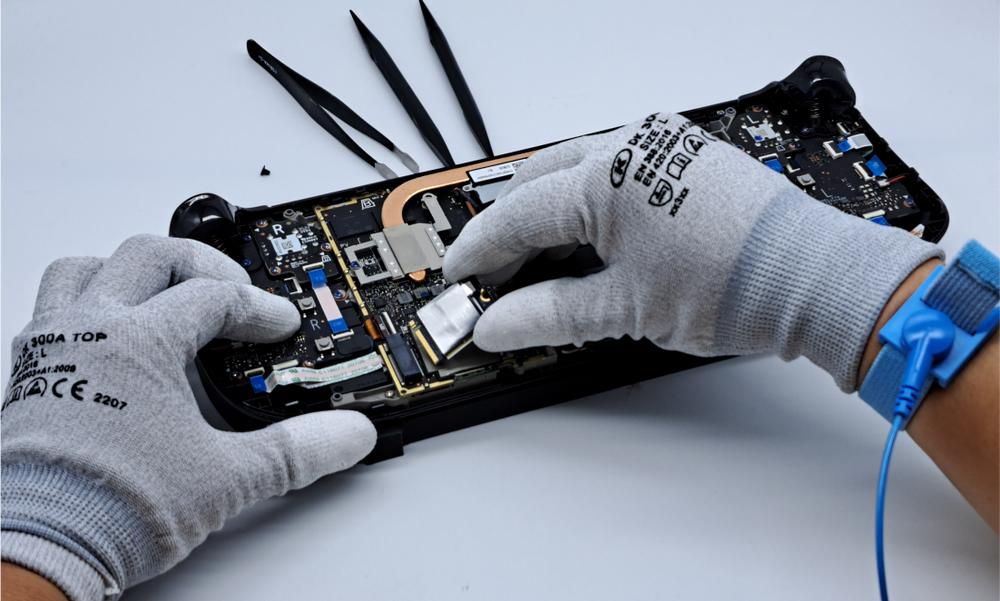 Valve says every device goes through a complete factory reset, software update, and extensive examination involving over 100 tests at one of its facilities. Among the tests are all controller inputs, audio system, screen, and internals. Battery health is also assessed to ensure proper functionality and longevity. Note while nothing can be done regarding minor cosmetic blemishes, Valve indicates the screen should be free of any degradation. Obviously, each unit will be thoroughly cleaned, too.
Alongside participating in saving perfectly-working machines from going to waste, these are also cheaper. Costing £279/€339/$319 for the 64GB version instead of £349/€419/$399, £369/€439/$419 for 256GB rather than £459/€549/$529, and £459/€539/$519 in place of £569/€679/$649 for the largest 512GB variant, there's value to be had.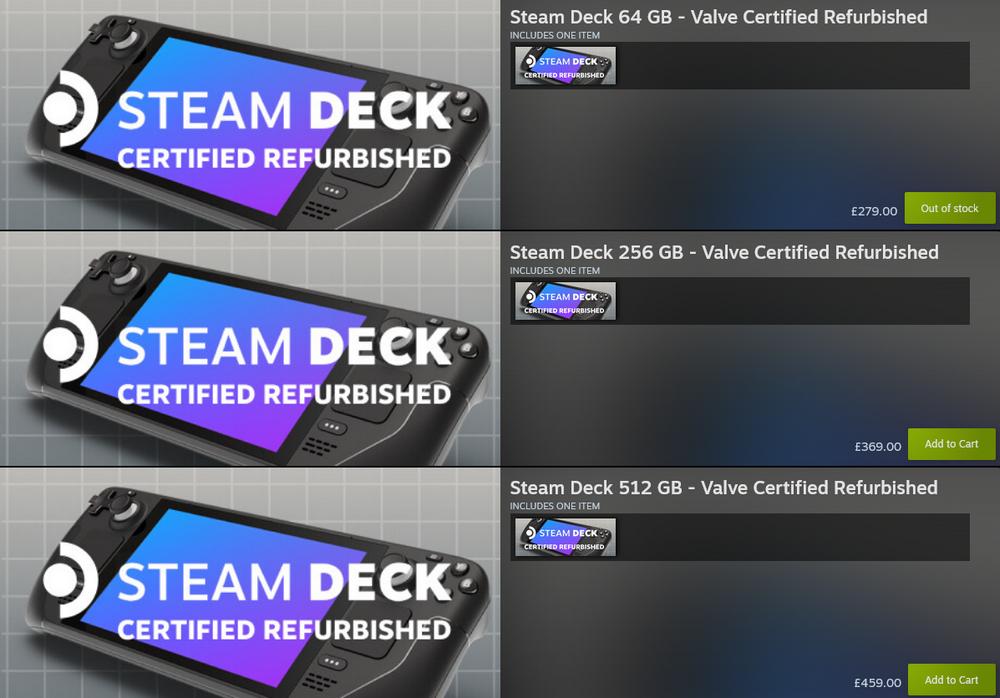 While used Steam Decks can be had cheaper from second-hand markets, often we have no idea about the level of wear or warranty duration left. Paying a small extra for a certified machine is totally worth it if you don't like bad surprises, as Valve backs them with a one-year warranty, just like brand new Steam Decks – unless a longer duration is enforced by country laws.
If you fancy having one, act quickly, as the 64GB models are already out of stock, be it due to fewer available units or high demand.
For US residents, GameStop is also selling refurbished models in physical stores, though apparently these are handled by GameStop refurbishment facilities and are imbued with the store's own warranty.