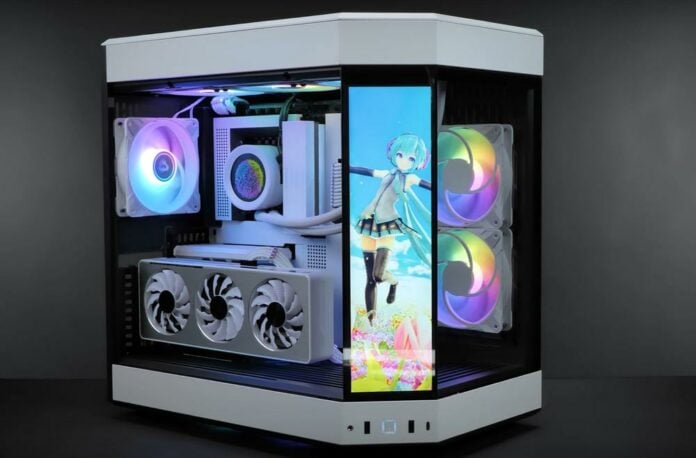 Hyte is now selling a DIY LCD screen sized perfectly to fit behind the middle glass portion of its Y60 chassis, alongside a fully white version of the chassis.
Y60 LCD DIY Kit
Costing $120, the kit comes with an NV126B5M N42 V3.2 LCD screen running at 1920×515 resolution and supporting 45 per cent of NTSC colour gamut, a control board, plus power and HDMI to mini-HDMI cables.
This screen is meant to sit on the corner glass of the Y60, acting like a secondary video output, allowing the display of anything a normal monitor can do. From simple pictures to hardware info or even chat messages, the possibilities are endless.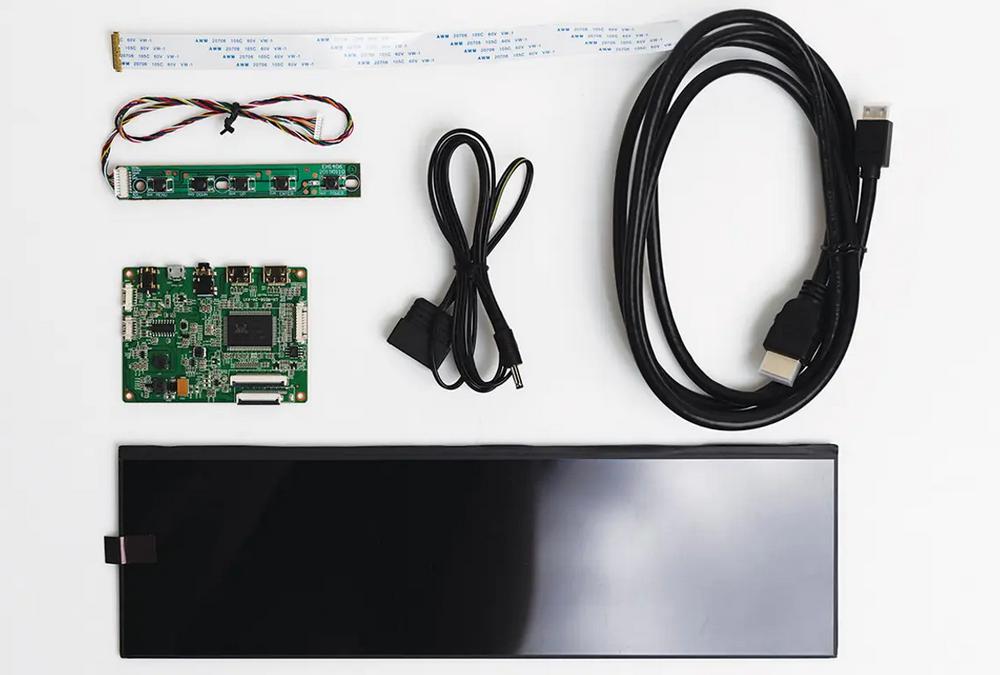 For some reason, Hyte doesn't provide any enclosure for this DIY screen mod, meaning users will have to either make their own contraptions to fix all parts in place or print own enclosure using the available 3D files. However, if 3D printing isn't possible, then YouTube channel Gibby's World of Tech has already done a tutorial on how to build and install the screen, step by step, using tape and some basic tools.
Hyte Y60 Snow White edition
But that's not all, as the brand has also announced a new Snow White Hyte Y60 chassis. While the resemblance with the Hyte Y60 White chassis featured in our Cyberpower Infinity X129 Ti D5 Gaming PC review is high, this new iteration also paints the inside white instead of black, proving much better light reflection for those rocking fancy RGB lighting.
If we had to be picky about one thing, as we've a keen eye, it would be that black-framed fan – a full white one would be much appreciated on this model. Other than this, the chassis keeps the exact parts as its siblings; namely, the PCIe riser cable, included fan, I/O, etc, at the same $199.99 price tag.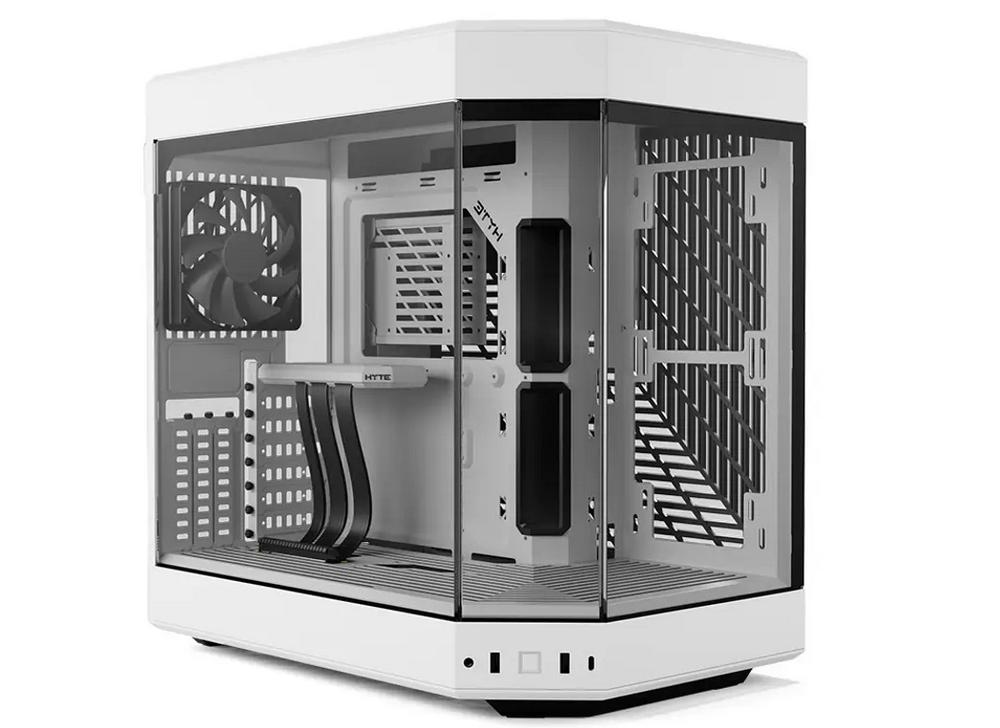 While I personally appreciate white hardware when it comes to RGB-centric designs, with this addon screen, I feel like the best choice would be the full black Y60 for that stealthy look, allowing the screen to appear as if it was floating when the lights are off (and no RGB obviously). All in all, a welcome piece of kit.