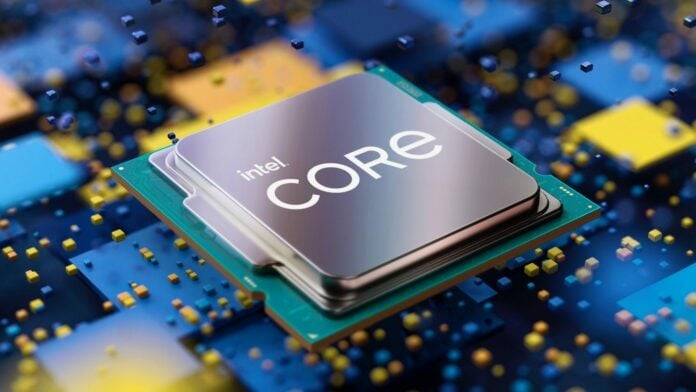 Performance leaks for Intel's upcoming Core i9-13900K Raptor Lake CPU are coming thick and fast. The latest, and arguably most informative to date, comes by way of a 'full review' from a Chinese user called 'Extreme Player,' who finds the soon-to-be-released chip approximately 10 per cent faster than a Core i9-12900K in single-threaded tests and up to 35 per cent speedier in multi-thread workloads, where more cores come to the fore.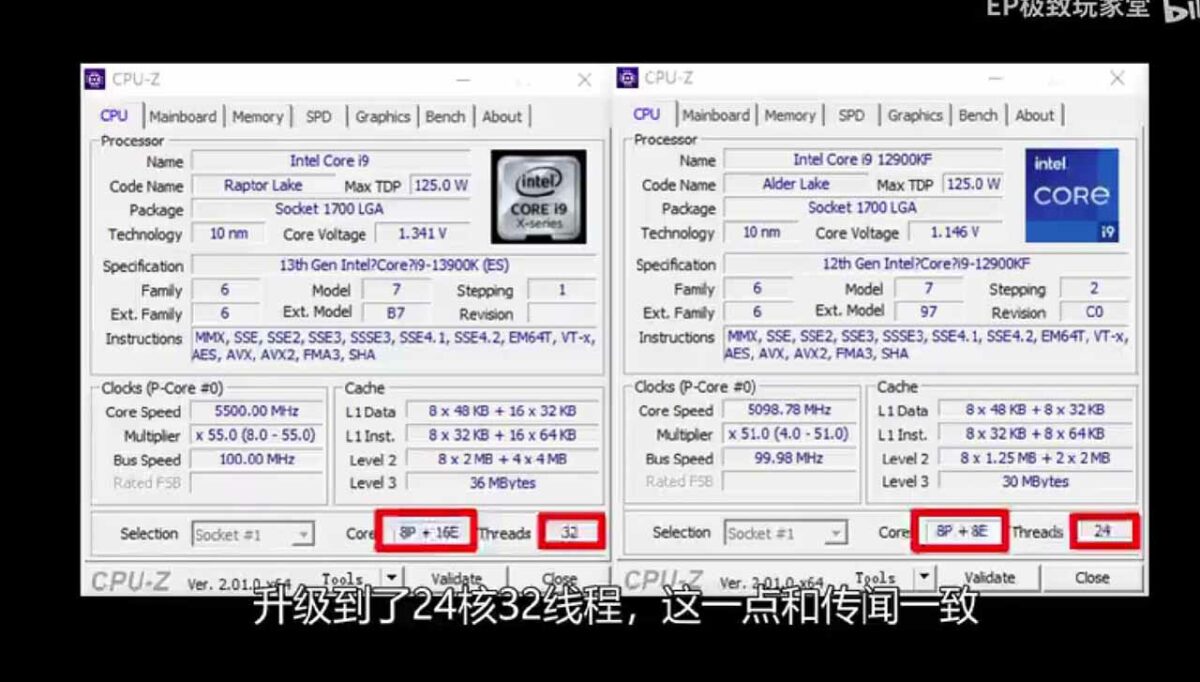 Though an engineering-sample processor, Extreme Player's Core i9-13900K appears to be adhering to purported Intel specifications of 3.0GHz base and between 5.5-5.7GHz boost, which is a little higher than what a Core i9-12900K manages when run at its optimum 241W power rating.
Separating Raptor Lake (13th Gen) from Alder Lake (12th Gen) are more Efficient cores at the high-end of the stack, and you can see the upcoming chip doubles the complement to 16, leading to a total of 32 threads – eight hyperthreaded Performance and 16 single-threaded Efficient. You'll also notice there's more L2 cache per core and, backing it all up, more L3, as well. All of this information is in the public domain, anyway.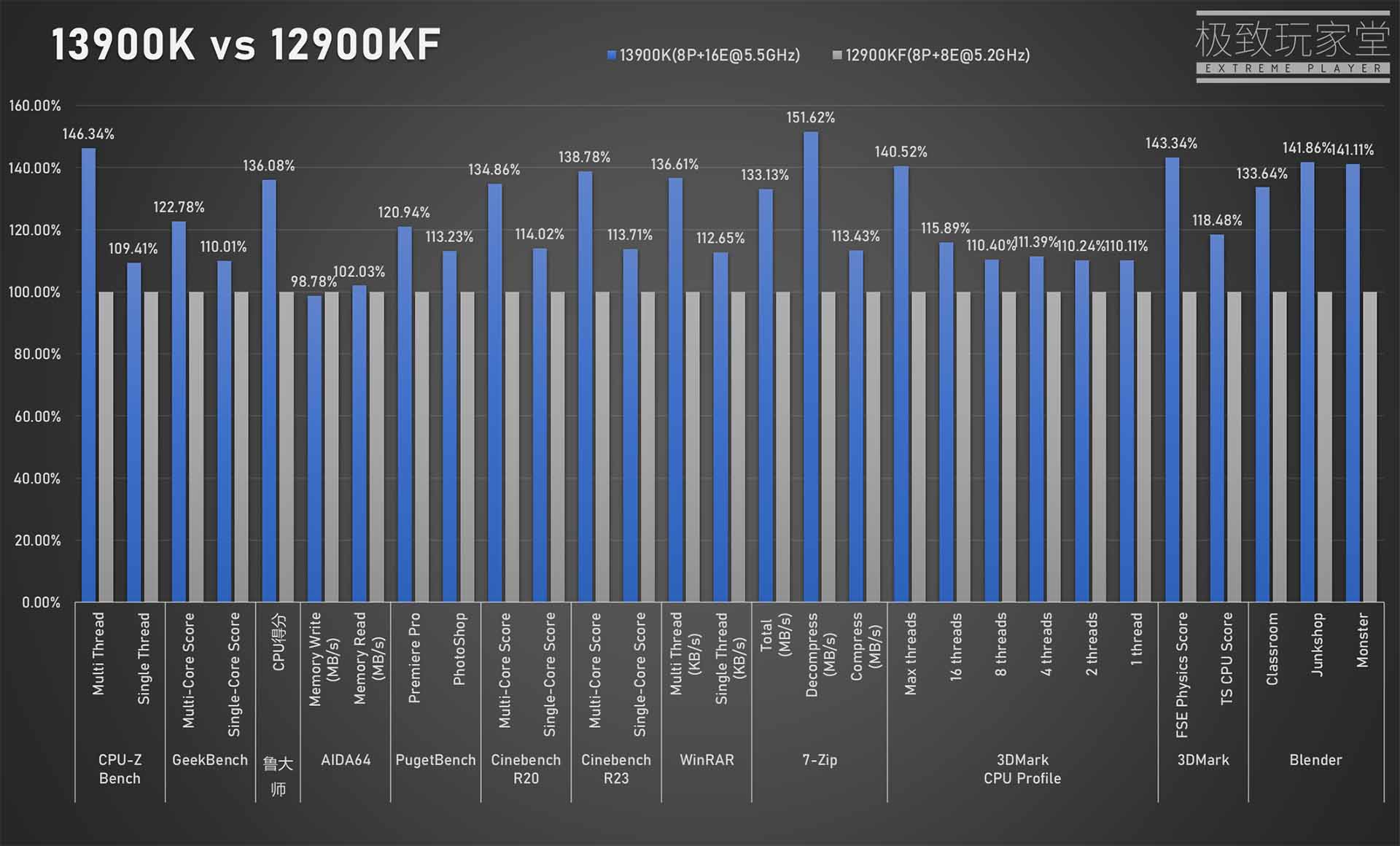 Performance analysis
Getting to the nub of the matter, Extreme Player installed his Core i9-13900K in an Asus ROG Z690 Extreme Maximus motherboard and ran TeamGroup's DDR5 memory at 6,400MT/s. As this was a CPU test above all else, other components were not as premium, so the inclusion of a GeForce RTX 3060 Ti and a 1TB NVMe SSD was no bother. Keeping things consistent, it appears predecessor Core i9-12900K was also run on the same underlying platform, affording an apples-to-apples comparison. No GPU tests were run.
Numbers largely speak for themselves. Core i9-13900K isn't that much quicker in single-threaded tests, which is somewhat surprising when appreciating the improved IPC of Performance cores. Perhaps incumbent Core i9-12900K was boosting to the same 5.5GHz levels, meaning no extra benefit was derived from frequency upticks.
Of course, things look a lot better for multi-threaded workloads. There is no advancement in Efficient core microarchitecture, remember, as both Raptor Lake and Alder Lake use Gracemont cores – the former wins out by equipping, as we mentioned, double the number and, presumably, at higher frequencies.
According to Extreme Player's testing, it's this extra muscle which is most beneficial to multi-threaded applications. Some applications are better tuned to accept multi-threaded workloads than others – 7-Zip shows a 51.62 per cent gain – and mileage varies considerably.
Let's not forget Core i9-12900K is hardly a slouch in the performance department, and it has, on average, the beating of an AMD Ryzen 9 5950X in workloads that push all available cores and threads to the limits. Increasing performance by 35 per cent above these already-high baseline results is impressive.
AMD will have its own say in the next-generation desktop CPU wars with Ryzen 7000 series chips launching at about the same time as Intel 13th Gen Core. Question is, who is going to come out on top this autumn? We can't wait.