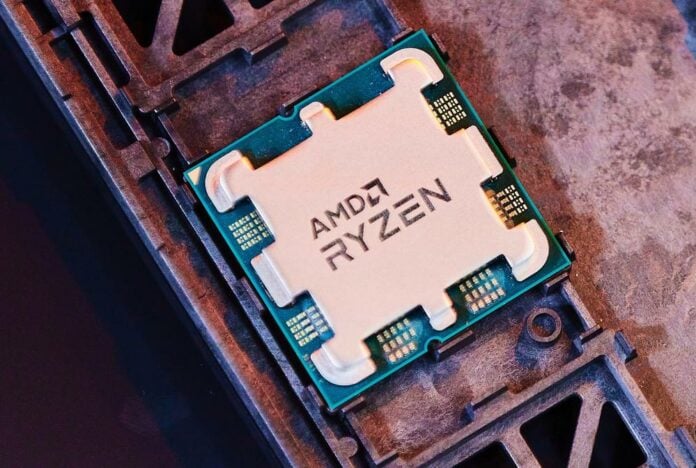 AMD's next-gen processors may be coming sooner than some of us expected.
A purported late-summer release date comes via a captured image during what looks like a commercial presentation for Chinese distributors. A glimpse at a potential release date for upcoming AMD Zen 4 desktop CPUs has naturally been met with excitement from enthusiast audiences, and the leak corroborates AMD's Fall 2022 estimated launch window.
One of the slides presented during this event indicates September 15 availability for AM5 motherboards and Ryzen 7000 CPUs. If true, AMD would come to market ahead of Intel's Raptor Lake, which may be launching sometime in November if it follows the same timing as Alder Lake. With that said, we should get more information about Raptor Lake at Intel's ON event scheduled for September 27.
For the moment we have little indication of AMD's launch line-up, however, if previous years are anything to go by, AMD will most likely start by releasing its top-of-the-line CPUs such as 7950X, 7900X, and 7800X. We wouldn't be surprised if existing 5000 Series parts continued to cover mid-to-low-end segments, as Zen 3 remains highly competitive.
Following the official arrival of Zen 4, October and November could also see AMD launch its RDNA 3 GPUs around the same time as Nvidia's RTX 40 series, transforming this year's holiday season into a hotly contested market for upgrades and new builds.
As a reminder, with next-generation Ryzen, we are getting an entirely new platform (AM5), bringing a new socket (LGA1718) plus support for DDR5 and PCIe Gen 5. While core count remains unchanged, AMD has announced an 8 to 10 per cent IPC uplift, 15 per cent single-threaded performance gains, and higher clock speeds.