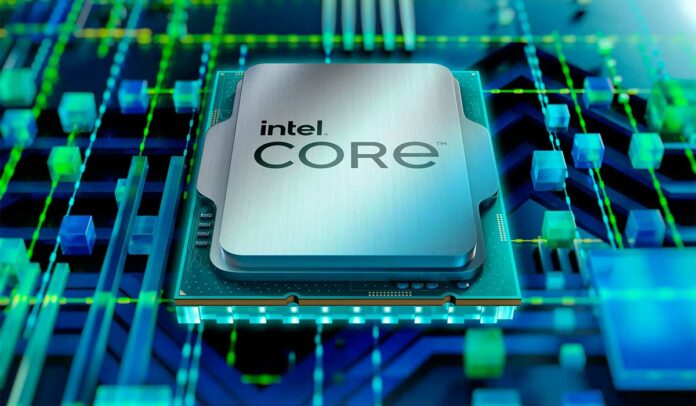 Intel's 13th Gen Core processor family is turning into the industry's worst-kept secret. With engineering samples being sold in China, the upcoming chips have been powered up and benchmarked for all to see.
Enthusiasts are nonetheless eager to hear more about top-end parts, and the arrival of flagship Core i9-13900K results on Geekbench will have performance purists champing at the bit. Third-party numbers should, of course, be taken with a pinch of salt, yet the benchmark results align with our early expectations.
According to the listing, Intel's premier chip was benchmarked on an Asus ROG Maximus Z690 Extreme motherboard outfitted with 32GB of DDR5-6400 memory. The Intel CPU is correctly identified as a 24-core/32-thread configuration, and a top speed of 5.5GHz is in keeping with earlier rumours.
Cutting to the chase, this particular setup returned single- and multi-core scores of 2,133 and 23,701, respectively. Such numbers might not mean a great deal in isolation, so we've added the numbers to our existing graphs for a clearer representation.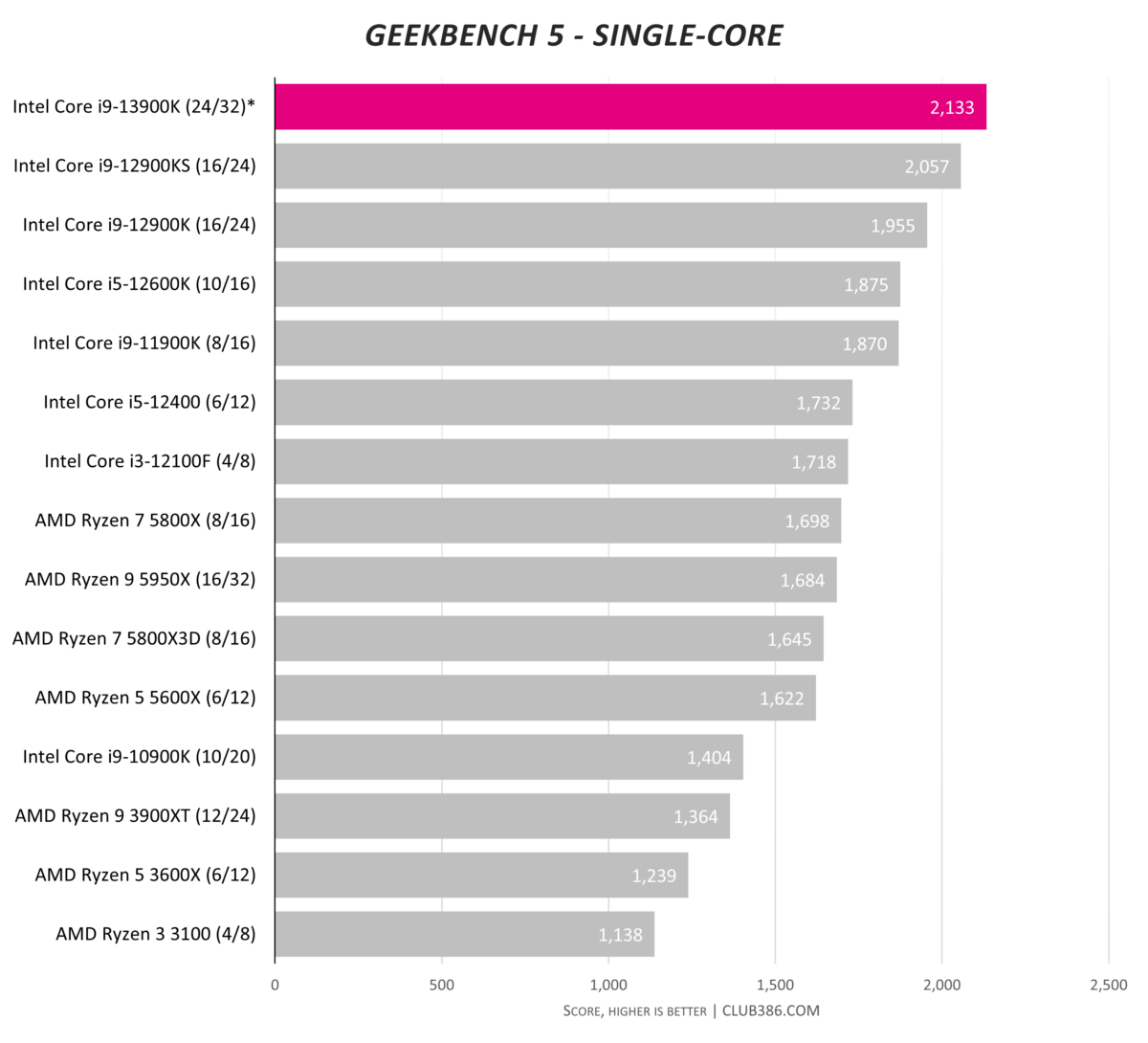 Generational IPC improvements suggest that Core i9-13900K will take its rightful place atop the single-core chart, yet there might be more to it than first meets the eye.
If the referenced Geekbench run is indeed accurate, an associated data log intimates the Intel CPU hitting speeds as high 5.7GHz during the lightly-threaded test, resulting in a nine per cent performance uplift over incumbent Core i9-12900K.
That gap, as expected, widens when all cores are put into play. Core i9-13900K is thought to comprise eight performance cores and 16 efficient, hence the 32-thread configuration. Bumping thread count by a third is mirrored in the result, with Core i9-13900K besting the current Core i9-12900K to the tune of exactly 33 per cent.
Intel's next-gen champ is depicted as nearly 50 per cent quicker than AMD's Ryzen 9 5950X, and users seeking an upgrade over older chips are looking at a greater than 2x performance increase compared to, say, the Core i9-11900K.
Is it too soon for Team Blue to feel bullish? Perhaps, and readers should note that Geekbench itself has decided to remove the test results from its database, stating "the result is flagged as invalid" due to potentially inaccurate time measurements. Nonetheless, given AMD's decision to limit Ryzen 7000 processors to a maximum of 16 cores, early signs suggest Core i9-13900K will be tough to beat.
*third-party result unverified by Club386.