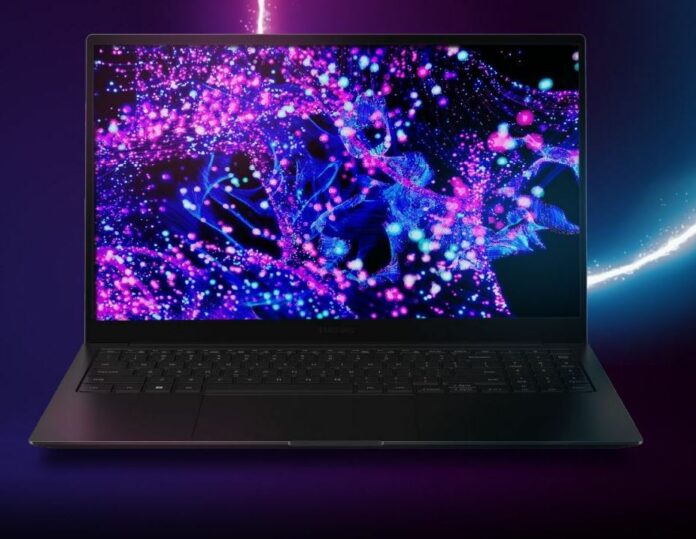 Intel's ambitions for discrete graphics cards received a huge shot in the arm when the company unveiled its mobile GPU roster yesterday. Now we have some third-party benchmark confirmation with 3DMark results.
After you pore over all the details in our in-depth technology piece, someone's got their hands on a just-released Samsung Galaxy Book 2 Pro, housing an Intel Core i7-1260P processor and Intel Arc A350M discrete graphics card. They duly did the right thing and took it for a test run in 3DMark Time Spy and Fire Strike.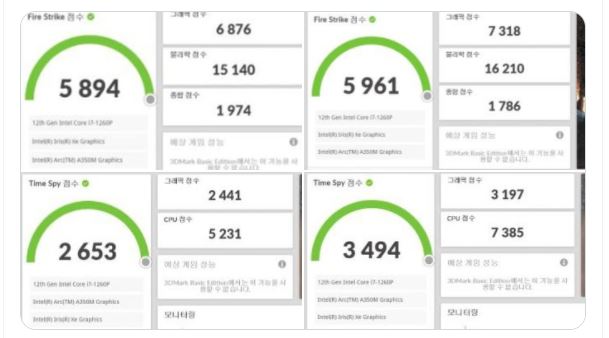 These numbers come courtesy of Twitter user harukaze5719 and show Fire Strike scores on the top and Time Spy on the bottom. Left and right numbers are for the laptop run in default and performance modes.
As a recap, A350M is the least powerful member of the Arc clan. It uses six Xe cores clocked in at a minimum 1,150MHz and ties 4GB of GDDR6 memory to a 64-bit interface. Our original article wondered at the potential of this seemingly underpowered part yet understood the concessions Intel made in getting it to fit inside thin-and-light laptops with a gaming bias. A350M can be configured between 25W and 35W TDPs and that's likely the case in the default and performance configurations shown above.
Where does it fit in?
So where exactly does this A350M fit in, you may be wondering? Taking the Time Spy results as a proxy of performance in newer games, integrated Radeon 680M graphics contained within the latest AMD Ryzen 6000 Series mobile processors score around 2,600 marks. A350M reports about the same in standard mode, whilst running more quickly in a performance setting.
The numbers also align closely with what we've seen a thin-and-light laptop equipped with a discrete GeForce GTX 1050 Ti Mobile produce. At the top end of performance, approaching 3,500 marks, Arc A350M encroaches upon the territory occupied by GPUs like the GeForce GTX 1650 Mobile.
As the baby of the Arc mobile bunch, and taken from a single benchmark that isn't always indicative of real-world gaming, Arc A350M appears to be good solution for thin-and-light laptops offering basic gameplay, which is exactly how Intel positions it.