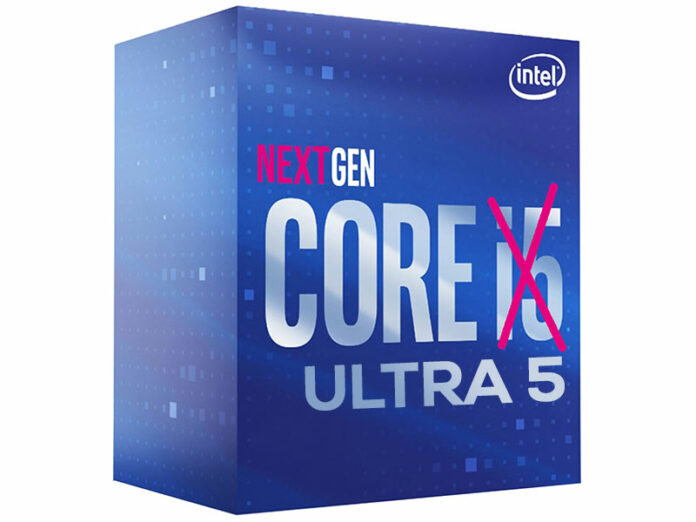 Intel has announced plans to further rebrand its consumer CPU portfolio in the coming year. Having retired its long-standing Pentium and Celeron brands just months ago, the chip giant is now widely expected to transition away from familiar Core i3, Core i5, Core i7 and Core i9 products.
The surprise news comes following an unexpected Ashes of the Singularity benchmark leak that inadvertently identified a yet-to-be-announced Core Ultra 5 1003H processor.
With word of the unusual Ultra designation spreading quickly through the Interweb, Intel's director of global communications, Bernard Fernandes, has stepped in to confirm brand changes are in the pipeline for upcoming 14th Gen CPUs that represent "an inflection point in our client roadmap," with more details expected "in the coming weeks."
The first 14th Gen processors, codenamed Meteor Lake, are expected to launch in late 2023. Initial models may target laptops and mobile devices, with desktop CPUs rumoured to arrive early in 2024, and Intel clearly sees the upcoming range as a significant departure to what has come before.
'Core i' branding first debuted in 2008 as a replacement for much-loved Core 2 Duo and Core 2 Quad, and 15 years later, i3, i5, i7 and i9 are now destined to move aside in favour of singular words. Much like recent Apple CPUs, the Core Ultra 5 could be joined by a Core Pro 3 and Core Max 7.
Circling back to the Core Ultra 5 1003H that has broken cover, the unconfirmed CPU will utilise a new flexible tiled architecture and is detailed as an unconventional 18-thread processor with comprehensive onboard graphics touting 128 EUs. If true, the Arc graphics tile, with 1,024 unified shaders, will be intended to deliver a major uptick in IGP performance, and will be aided by the addition of a dedicated L4 cache codenamed Adamantine.
Intel's rebranding exercise could well reflect similar trends in the industry, with brands eager to shift focus away from specifications and toward user experiences. Whether or not Intel can make it clear what an 'Ultra' CPU represents remains to be seen, but all signs suggest we'll find out soon enough.