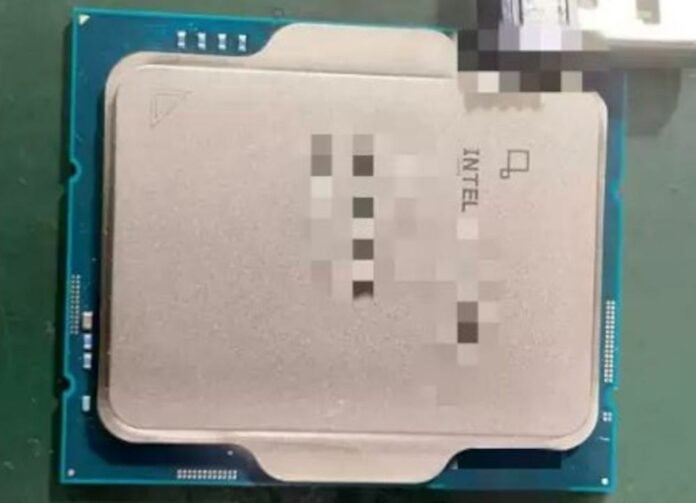 An engineering sample (ES) of Intel's upcoming Core i9-13900K Raptor Lake processor has been seen on a Chinese marketplace for ¥2,850 (£347).
In the process of developing new CPUs, Intel makes several iterations called engineering samples, and these are then sent to partners and hardware manufacturers such as motherboard makers, to ensure proper support before releasing a product.
While these samples can technically be asked back by Intel, chips are rarely returned. This is why a lot of them end up on online markets selling cheaply, as they have no warranty and may not work correctly.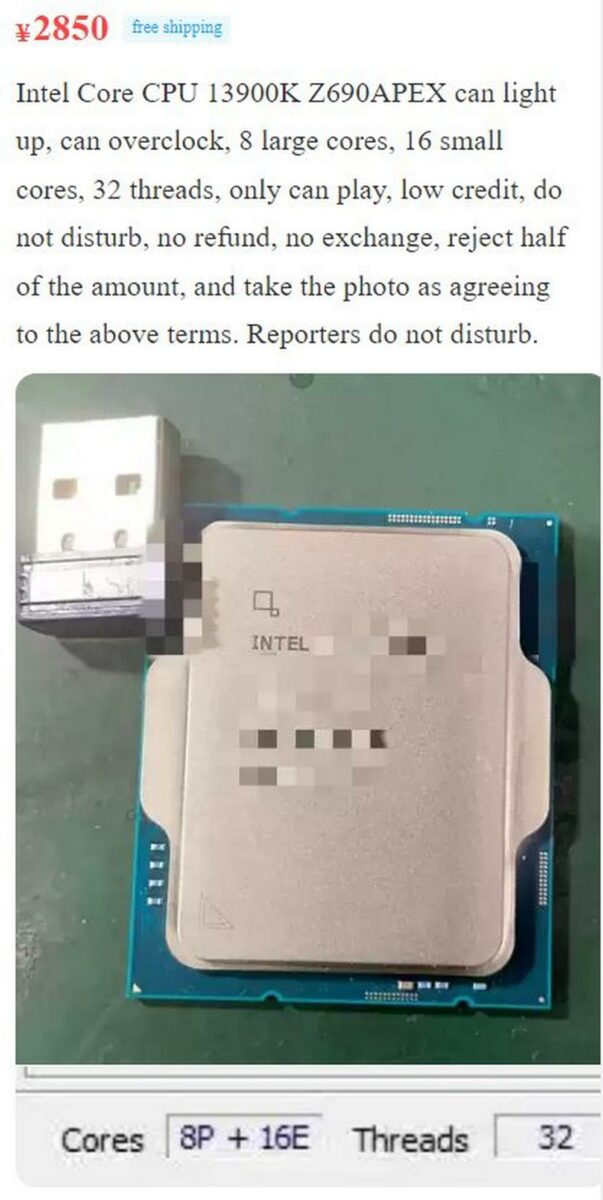 One red flag is that this time these samples are coming in early, as Intel 13th Gen CPUs are not expected until September or October. This begs the question, are we in front of a scam? We also see that square logo on the IHS which may indicate absence of AVX 512 support.
There is a chance for the listing to be legit, as the Core i9-13900 has already been tested by Expreview, showing between 15 and 25 per cent performance uplift in multithreaded workloads compared to the Core i9-12900K at similar frequencies.
The seller indicates his sample is able to run and overclock on an Asus ROG Z690 Apex motherboard intimating this is a recent CPU revision. Apart from a CPU-Z screenshot showing 8 P-Cores and 16 E-Cores, representative of Raptor Lake Core i9, which could easily be doctored, no further details are given about the CPU.