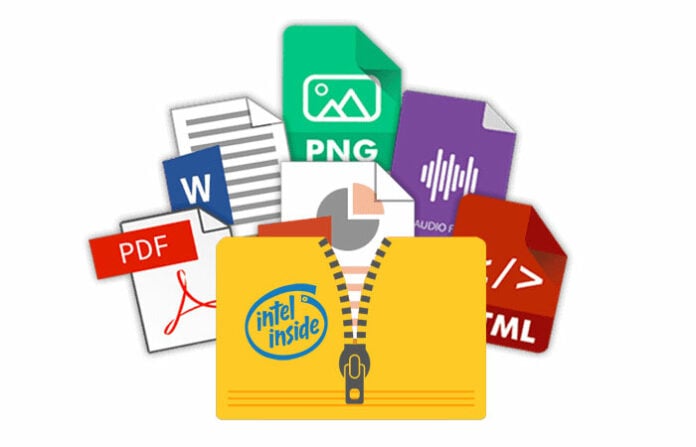 Launching soon, it hardly comes as a surprise that Intel's Core i9-13900K is faster than present champ Core i9-12900K in multi-threaded benchmarks. Harnessing eight more efficient cores, the latest spill suggests Raptor Lake's finest desktop chip is 60 per cent faster in the popular 7-Zip decompression benchmark.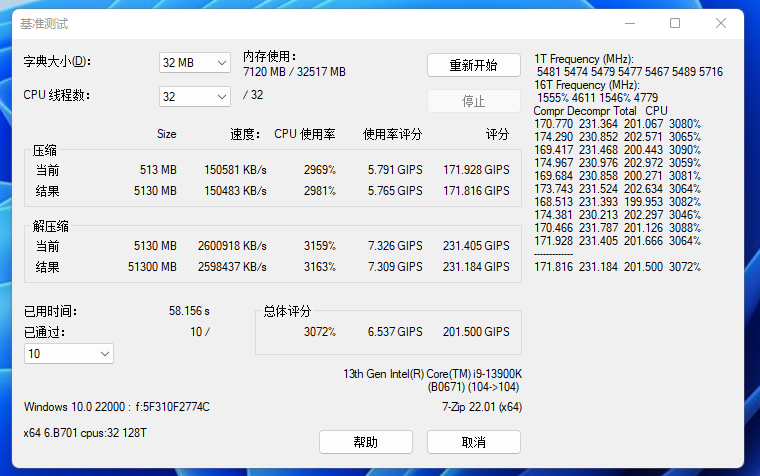 Found by Twitter user Raichu, a Core i9-13900K offers impressive returns in the baked-in benchmark. Posting around 172GIPS for compression and 231GIPS on decompression, the overall rating of 201.5GIPS is a lot faster than Core i9-12900K.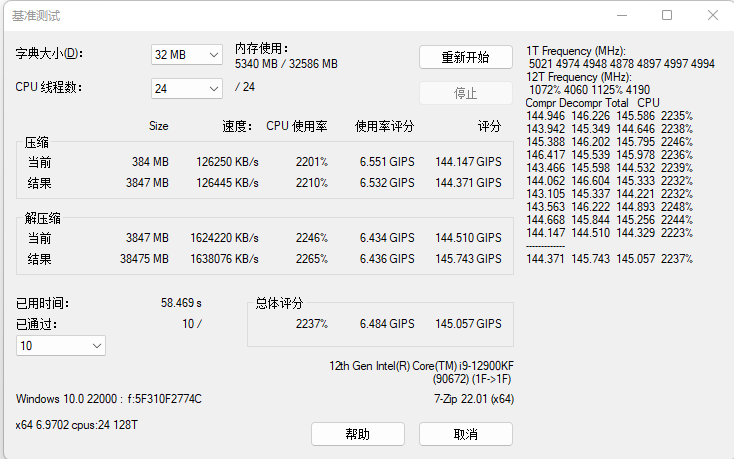 We know this because the same user has benchmark results for the premium Alder Lake 12th Gen Core chip. In particular, decompression performance gains hugely, to the tune of 59 per cent, and is mostly explained away by 13900K having a combination of more threads – 32 vs. 24 – and higher speeds. The benchmark suggests it is running at up to 5,716MHz on one thread and up to 4,779MHz on, supposedly, 16, compared with 5,021MHz and 4,190MHz, respectively, for Core i9-12900K.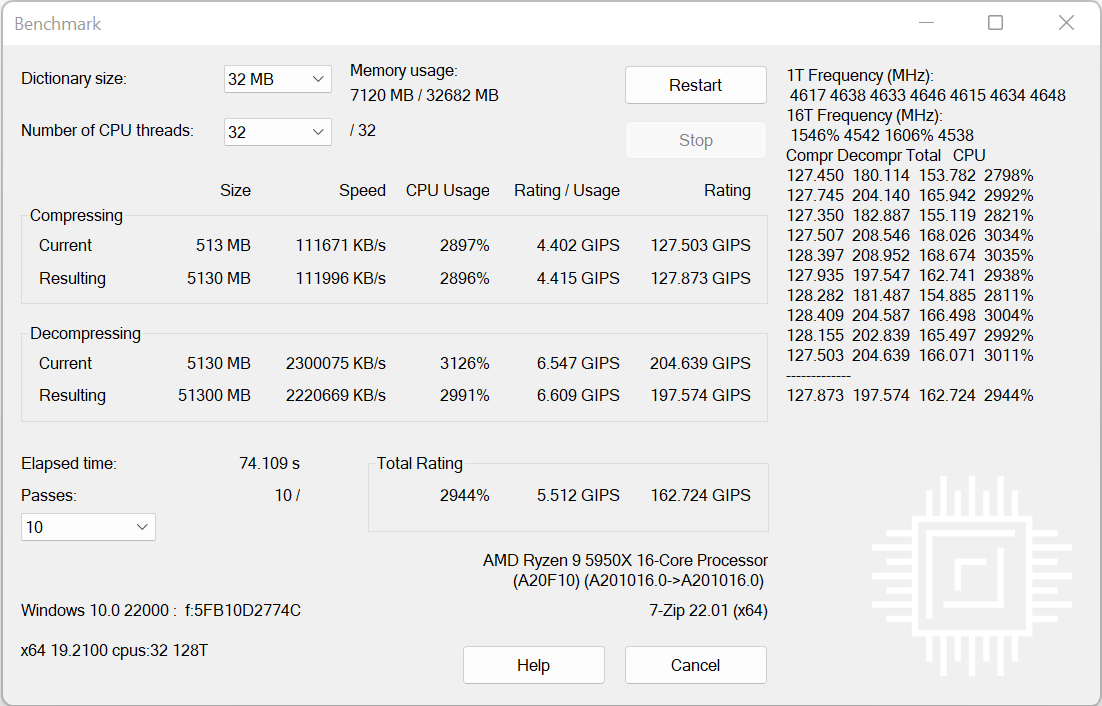 Putting more comparison meat on the bones, we ran the same test on our trusty AMD Ryzen 9 5950X test rig. In that regard, Core i9-13900K is still faster, but not by as much, offering an additional 24 per cent more overall performance.
Are these gains precisely what you expected from Intel's upcoming 24-core, 32-thread behemoth?