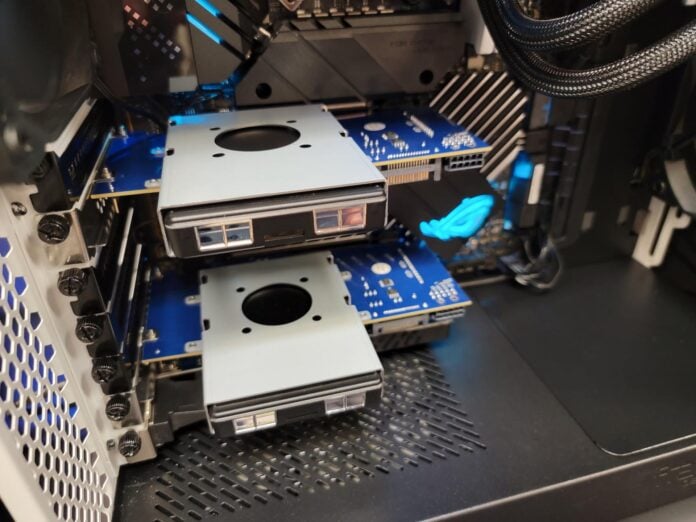 A key feature of the latest Intel 12th Gen Core processors and accompanying platform is support for cutting-edge technologies such as PCIe 5.0, which is only available on Intel and doubles bandwidth over PCIe 4.0 commonly used on enthusiast motherboards today.
As a reminder, 12th Gen Core chips offer either a single x16 PCIe 5.0 conduit – for next-gen graphics – or bifurcated into two x8 lanes for multi-GPU usage.
Intel is playing on this PCIe 5.0 bandwagon advantage through a Twitter post and video shared by Ryan Shrout, Chief Performance Strategist.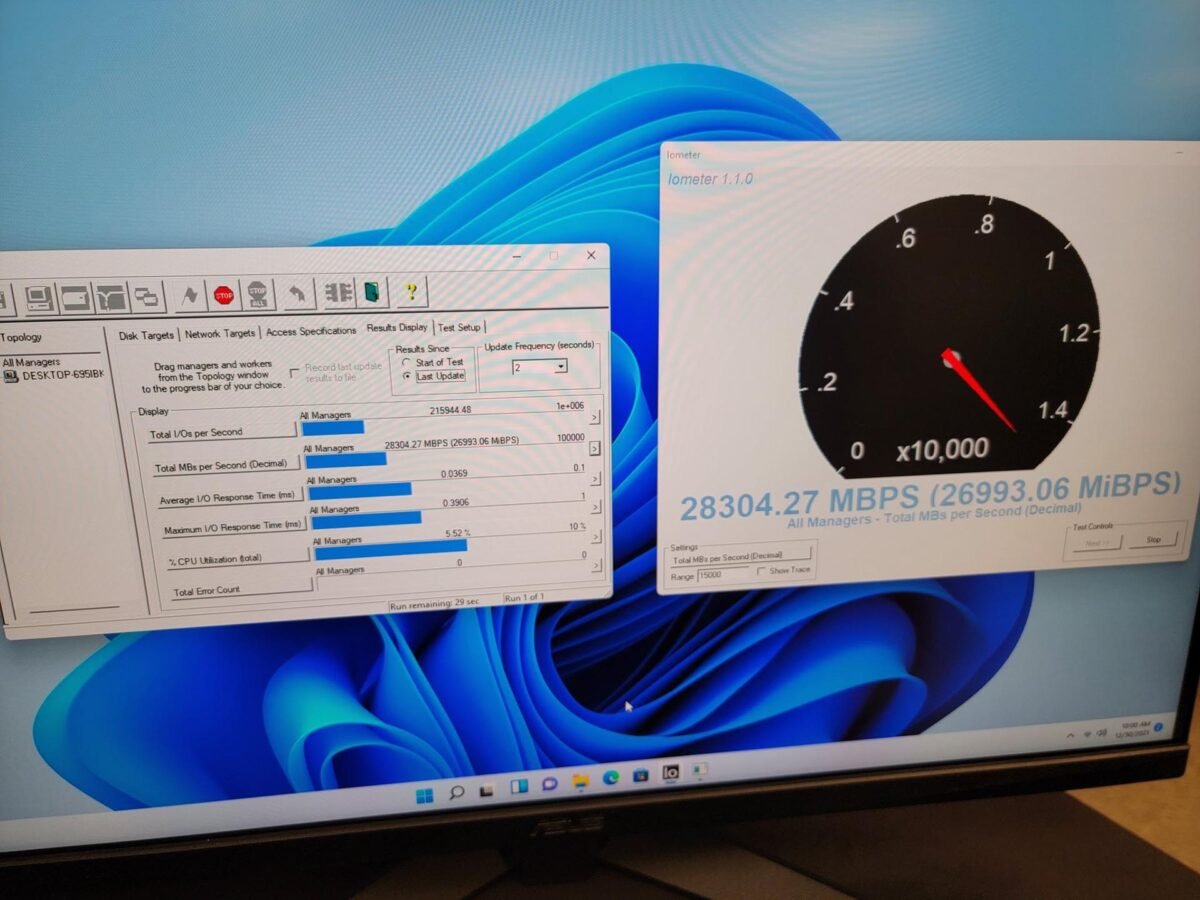 Originally destined as a demonstration to press at CES – Intel no longer has an in-person presence due to ongoing Covid concerns – Shrout uses an enterprise-class Samsung PM1743 PCIe 5.0 SSD installed on to a consumer Z690 motherboard via an interposer PCIe card. To be clear, this is not via the common M.2 connection, and this flavour of Samsung drive will not make it into consumer hands, but the demonstration serves as a solid proof of concept.
The demo shows the single drive cranking out over 13GB/s on the popular IOMeter test. Adding a second by removing the graphics card, Shrout achieves 28GB/s in RAID-0 mode.
Impressive numbers, to be sure, and ones that, for now, rival AMD cannot replicate with the same number of drives. Yet the prosaic truth is that consumer PCIe 5.0 drives are likely some way off and will be rather expensive.
Source: Ryan Shrout Twitter.