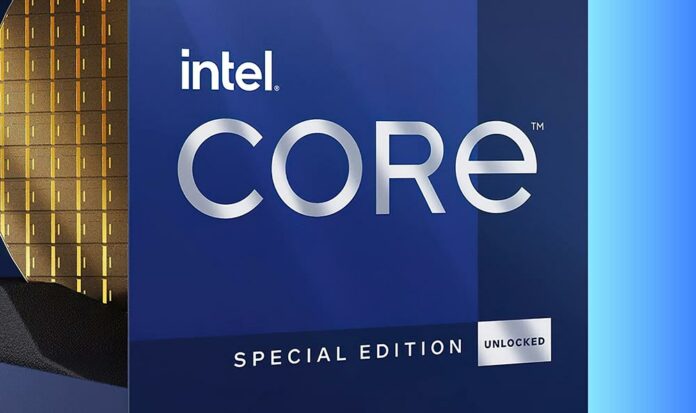 The race for desktop CPU frequency has been heating up since the arrival of AMD's Ryzen 7000 Series and Intel 13th Gen Core. Running at up to 5.7GHz and 5.8GHz, respectively for range-topping 7950X and 13900K, 6GHz has been tantalisingly out of reach. Intel intends to hit the seminal speed with the upcoming 13900KS, and has released a short video detailing said processor churning along at 6GHz out of the box.
That chat between Alejandro Hoyos, Tech Evangelist, and Jason Xie, Gaming Technical Marking Lead, is held in a lab and discusses a 'brand-new processor that cannot be named yet' – Core i9-13900KS, if you were wondering – running at 6GHz out of the box.
Running a 7-zip benchmark, which allows the user to select the number of under-load threads, shows the processor opportunistically achieving 6GHz on a couple of threads. Hoyos notes the chip deviates from 6GHz at times, citing an 'off-and-on frequency,' to which Xie explains many factors affect ultimate frequency, including thermals, power, etc.
In effect, Core i9-13900KS is a speed-binned version of 13900K. Likely driven at higher power to increase both light-load and all-core speeds – 6GHz and 5.6GHz, going by what we saw – expect CPU TDP to spiral towards 300W alone. Better have meaty cooling.
Standard 13900K retails for $589; expect the limited-edition KS to go for $700 or so, because as everyone knows, every MHz matters to the die-hard enthusiast.