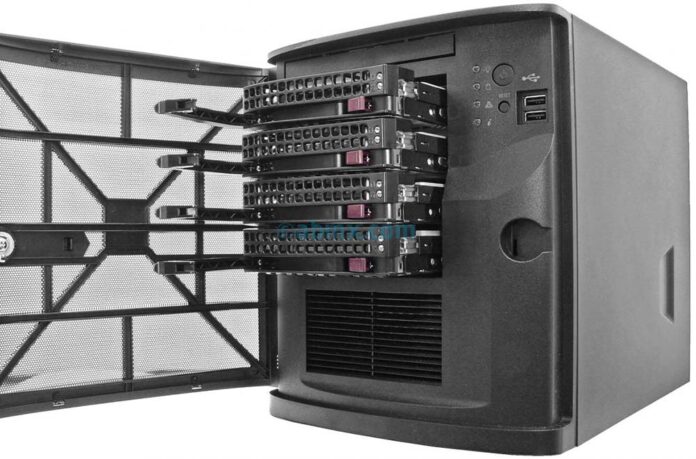 Intel separates its professional Xeon processors into four families. Xeon Scalable uses the latest technology and is prominent in high-performance servers. Xeon E offers a lower cost of entry into the same arena. Xeon W, meanwhile, addresses the workstation segment geared for single-system rendering. Lastly, Xeon D meets the needs of network, storage and cloud edge customers where space and power are at a premium.
The architecture underpinning each Xeon family is not the same. Intel adopts the latest technology for Xeon Scalable, though over time other families are transitioned as and when the need arises.
A good case in point is edge-optimised Xeon D. The current stack of D-1600 and D-2100 chips embodies older Skylake and Hewitt Lake codenames, respectively, and was most recently updated in Q2 2019. Three years is a long time in the server world, so Intel today launches a new iteration of Xeon D chips promising more of everything that matters to an evolving market.
The launch is important, too, as Intel reckons that 'by 2025, over 50 per cent of data will be created and processed outside a traditional data center. By 2026, network and edge silicon opportunity will reach $77 billion.'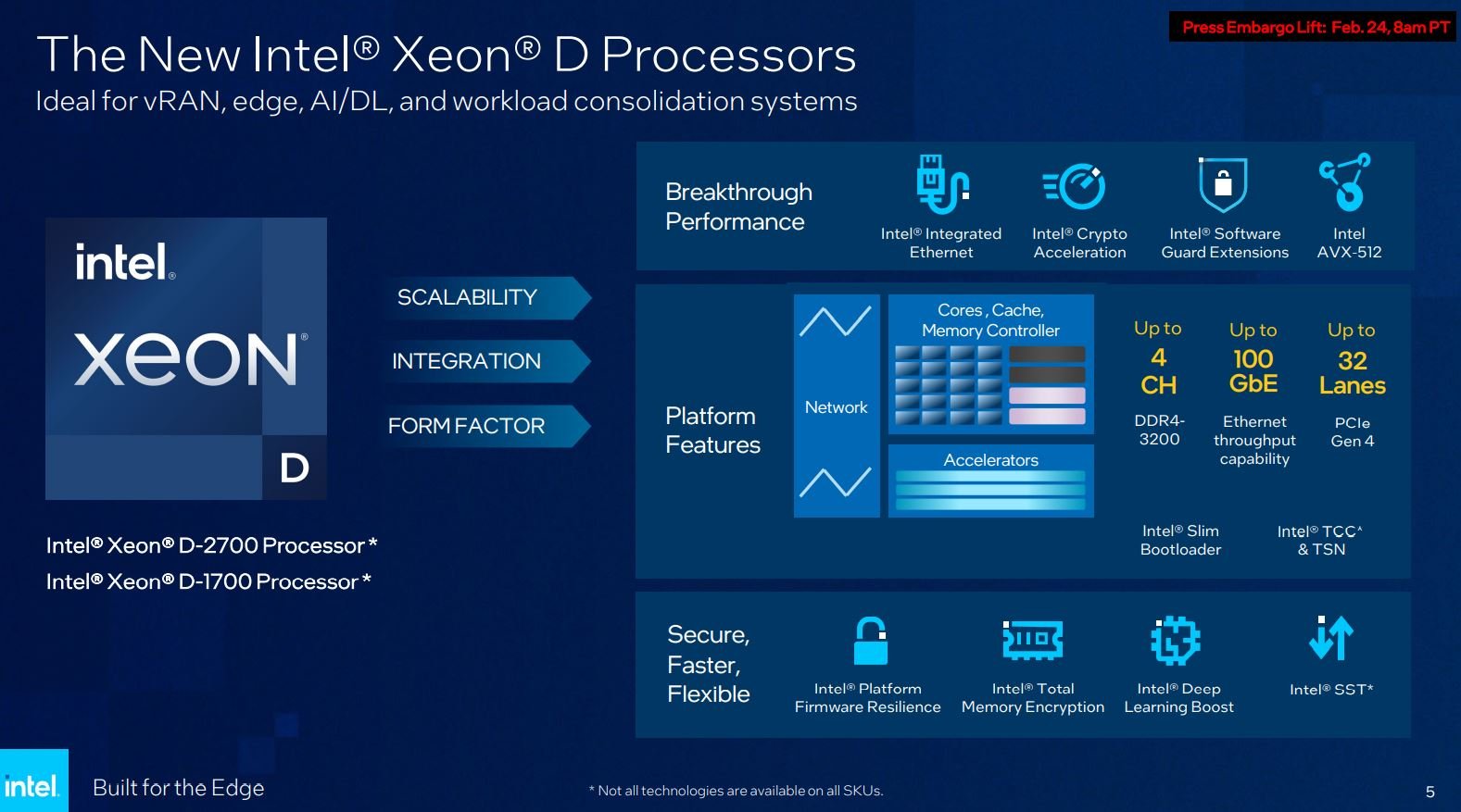 Xeon D-2700 and D-1700 are further optimised for edge, vRAN, and lightweight AI tasks. Getting to the guts first, Intel updates Xeon D architecture to 10nm-produced Ice Lake. Also used on 3rd Generation Xeon Scalable, it is to be superseded by Sapphire Rapids this quarter for premier solutions.
The driving force behind Ice Lake is the Sunny Cove CPU core, which is a decent IPC step up from Skylake. Xeon D-2700, designated as a high-core-count series, offers between 10 and 20 cores with TDPs ranging from 65W to 118W. Xeon D-1700 leverages between two and 10 cores and is known as the low-core-count version.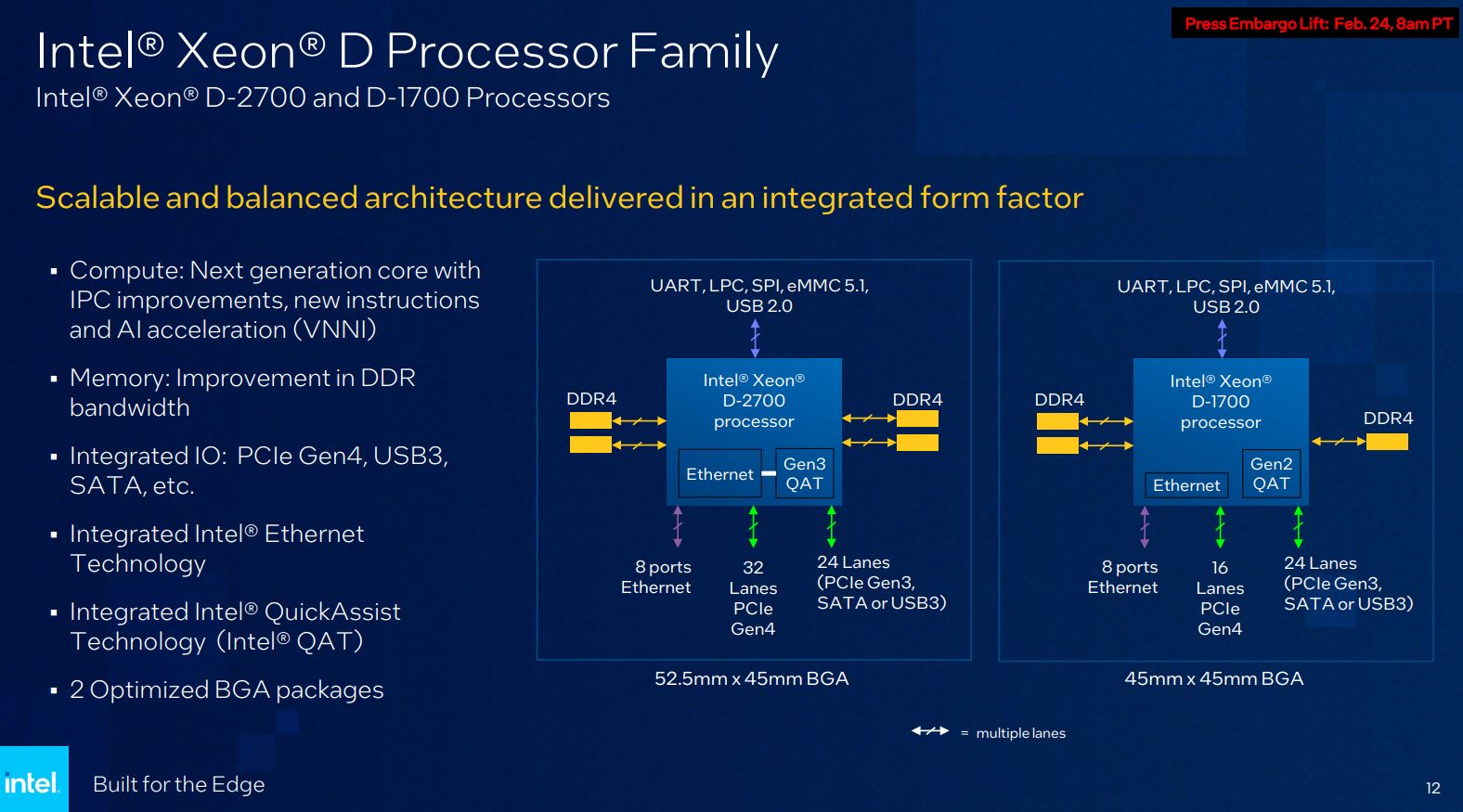 These Xeons are also different insofar as they integrate eight 10GbE LAN – double that of the previous generation – and support PCIe Gen 4 for the first time. It is understandable Xeon D-1700 cuts the Gen 4 lanes in half and only uses second-generation Quick Assist Technology. Doing so, in concert with fewer cores, enables a smaller BGA package. A further four general-purpose PCIe Gen 3 lanes, over and above the last generation's 20, raises the total complement to 56 for D-2700 and 40 for D-1700.
Another positive change is with respect to memory bandwidth. Xeon D-2700 adopts a quad-channel DDR4-3200 topology while Xeon D-1700 is specified with tri-channel support. As a comparison, previous-generation Xeon D-2187NT uses quad-channel at DDR4-2667 and Xeon D-16xx dual-channel DDR4-2400. Total supported RAM capacities go up for both new series, as well, topping out at 1TB on Xeon D-2700-class.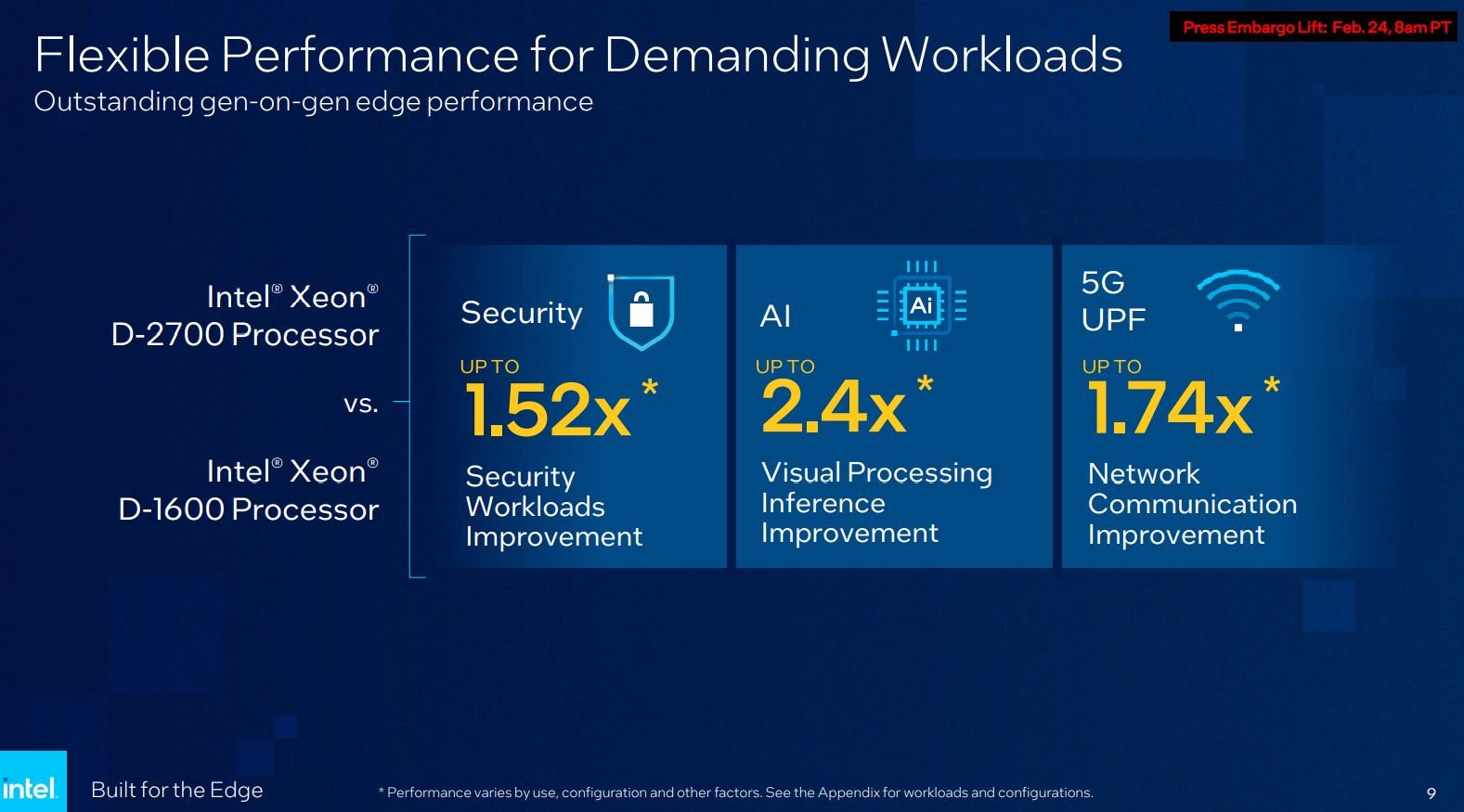 Generational architecture changes result in predictable increases in performance. Intel touts 52 per cent through to 140 per cent improvements in certain scenarios. The 2.4x AI is most pronounced, of course, and is calculated by running the chips in OpenVino Resnet50 inferencing. A large part of this gain comes from additional AI-specific optimisations to the Ice Lake architecture, notably the latest DL Boost with VNNI.
Built from the ground-up to serve high-performance software-defined network and edge, and equipped with more cores (20 vs. 16), a better CPU architecture, higher memory bandwidth, PCIe 4.0, greater Ethernet support and enhanced AI and cryptography attributes, Intel brings the Xeon D portfolio nicely up to date.
Intel releases 36 models today, ranging from dual-core through to 20 cores at the top.