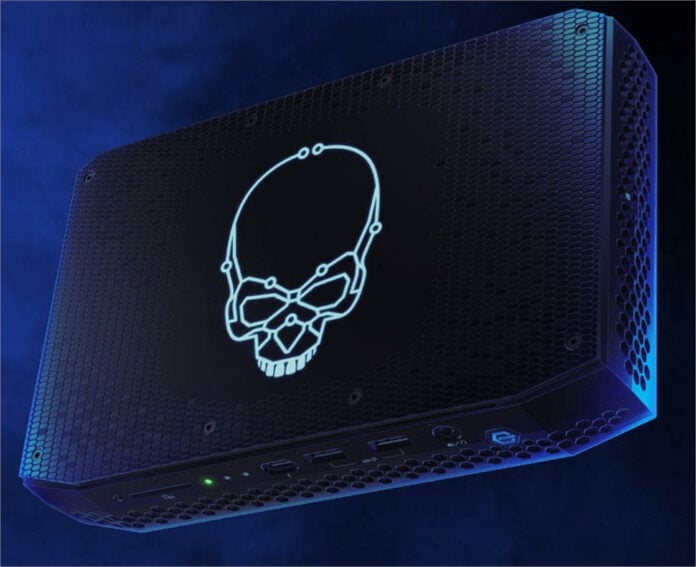 Intel's NUC 12 Serpent Canyon has made a surprise appearance on a US online retailer featuring 12th Gen Alder Lake CPUs and, more importantly, Intel's very own discrete ARC GPUs.
Popular hardware leaker momomo_us was the first to discover the listing on Provantage, confirming the small form factor PCs will offer a choice of discrete Intel GPUs, namely the Arc A550M, A730M and A770M variants.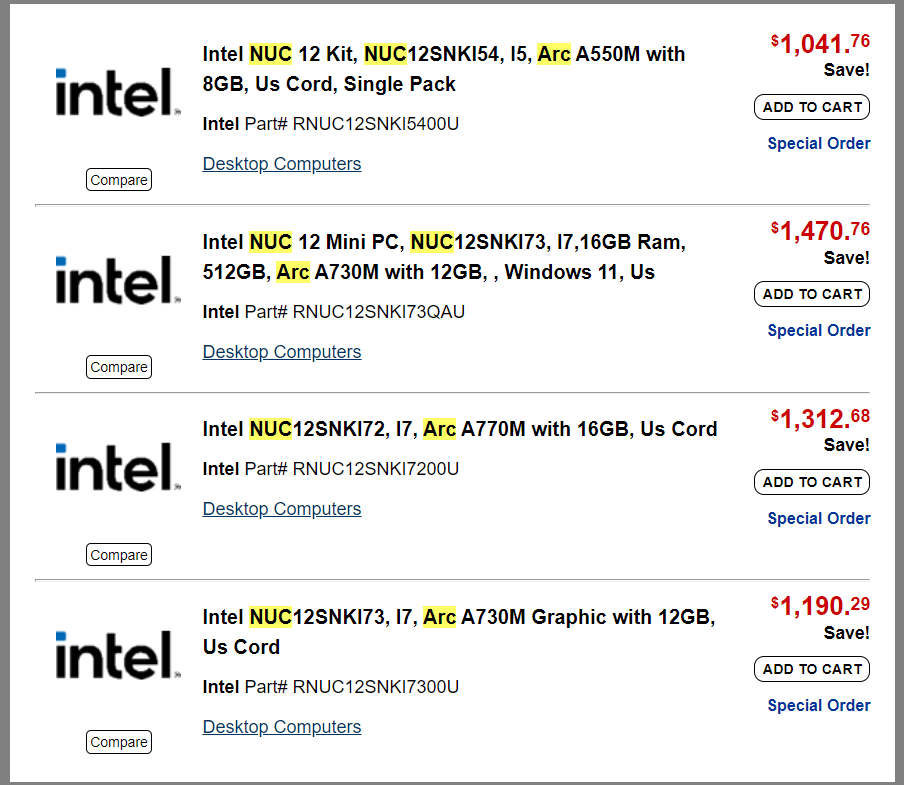 There are four NUC 12 flavours listed, ranging from $1,041.76 to $1,470.76. The lower end seems to be a barebones kit with an Intel Core i5 12th Gen CPU and Arc A550M sans memory or storage, while the most expensive model comes with all the bells and whistles you would expect, including an Intel Core i7 12th Gen CPU 16GB of RAM, 512GB SSD, Arc A730M, and Windows 11 pre-installed.
Serpent Canyon is expected to offer next-gen mini-PC credentials at a compact capacity of around 2.5 litres. No exact specs were listed for the i5 or i7 processors but based on current mini-PCs and all-in-ones it's safe to assume these variants include the 12th Gen Core H-series chips, Intel's mobile processors built with performance in mind.
These consist of anywhere from eight processor cores (4P+4E) such as the Core i5-12450H or as high as 14 processor cores (6P+8E) from the Core i7-12700H upwards. The A-series GPUs are lower-clocked, energy-efficient mobile variants of slightly more powerful desktop siblings, although memory size stays the same. The A550M comes packed with 8GB of memory, A730M at 12GB and the higher-end A770M with a full 16GB of DDR6 memory. As for system RAM, no details as yet, but given that 12th Gen Alder Lake supports both DDR4 or DDR5 modules, we wouldn't be surprised to see a choice of configurations, with premium DDR5 reserved for top-end models.
Availability is yet to be confirmed but we can speculate from the retail listing that Serpent Canyon will be making its way to shelves sooner rather than later. Intel's Extreme NUCs on the other hand, which may feature full-size discrete Intel GPUs, might take a while longer if the recently leaked Intel roadmap is anything to go by.