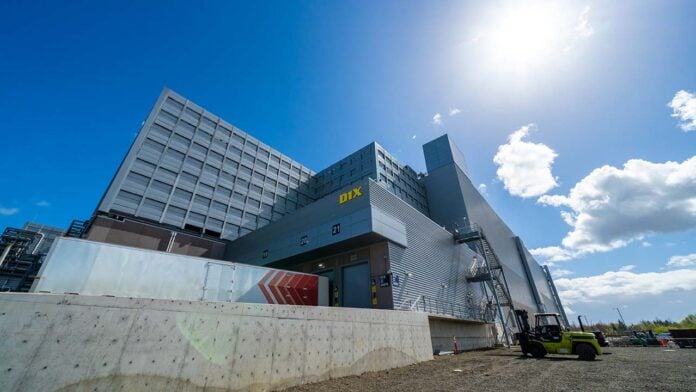 Intel is betting big on present and future chip fabrication capability under the stewardship of current CEO, Pat Gelsinger. A multi-pronged worldwide investment strategy known as integrated device manufacturing 2.0 (IDM 2.0) will see tens of billions of dollars pour in. A small yet important part of this budget has been realised in expanding the cutting-edge D1X factory in Hillsboro, Oregon, officially opening today.
Known as the 'Mod 3' update, over $3bn has been spent on enlarging and modernising D1X for these purposes, leading to an additional 270,000 square feet of clean-room space, or approximately a further 20 per cent above present capacity. Mod 3-infused D1X will house next-generational equipment and resources for High NA EUV lithography, which will come online in 2025.
Do understand that officially opening a factory and it becoming fully operational are two different things. It is expected D1X-Mod 3 will be fully populated over time, perhaps as long as a year, but has the capability to enhance Intel's research and development immediately.
The importance of D1X, bringing in 18A to 2H24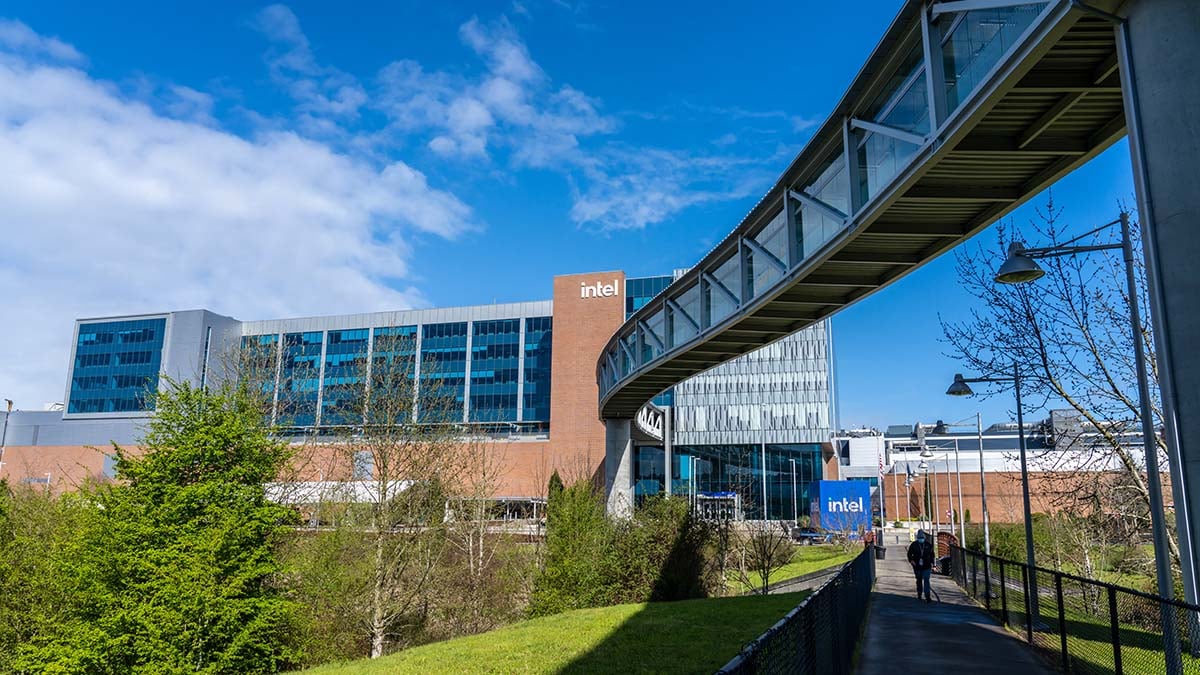 D1X is vital to Intel's future as it's the main hub dedicated to future products and technologies alongside leading-edge production. The factory churns out processors based on 'Intel 7' presently and will be ready to manufacture 'Intel 4' in the second half of this year and 'Intel 3' in 2H23. Further out, D1X will also be home to the first chips from what Intel terms the 'angstrom era,' where technologies such as gate-all-around RibbonFET and PowerVia are to be implemented in the so-called 20A node, or 'Intel 2' in old-speak.
Mitigating risk between Intel 3 and 20A, D1X is also the chosen facility for an internal test node which trials new technologies within established modular silicon frameworks. Think of it as a hybrid of 3/20A, though it's one fewer node to worry about; there are no plans for mass production. Viewing farther out, Intel 18A manufacturing is pulled in from 2025 to 2H24.
"With the new expansion of our D1X factory, Oregon is well-positioned to deliver the next generation of leading-edge technologies," said Ann Kelleher, executive vice president and general manager of Technology Development.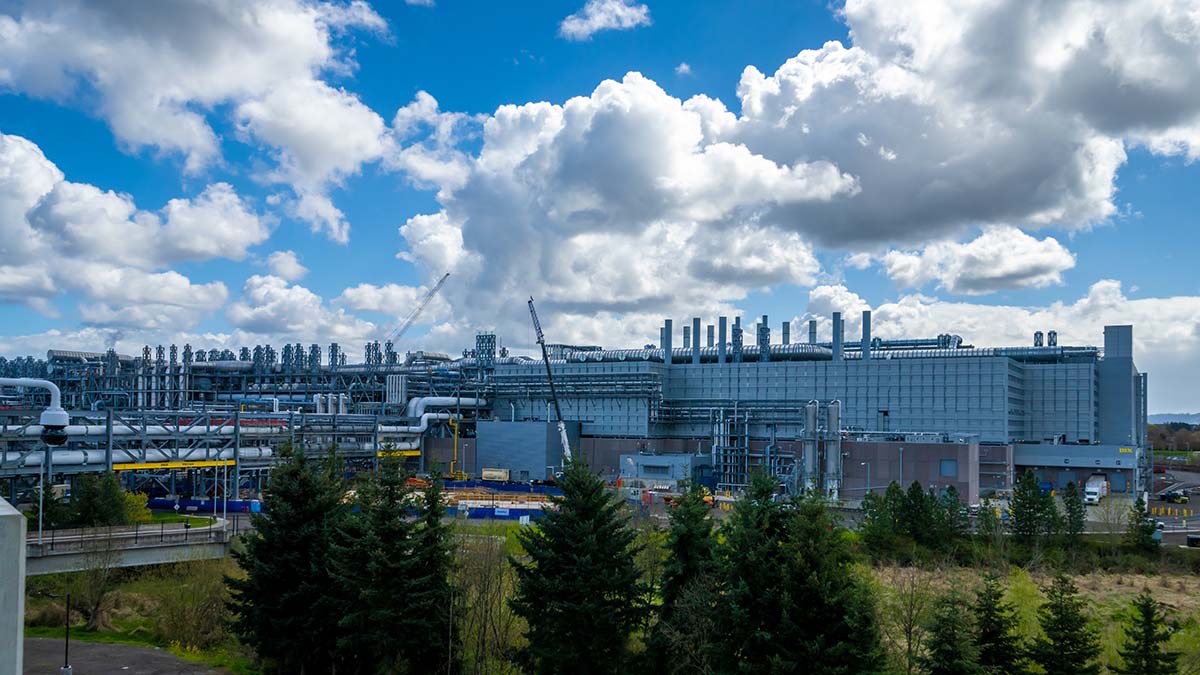 D1X resides within the 500-acre Ronler Acres campus. In concert with the updated factory opening, Intel is taking the opportunity to rename the site to the Gordon Moore Park at Ronler Acres.
"Since its founding, Intel has been devoted to relentlessly advancing Moore's Law. This new factory space will bolster our ability to deliver the accelerated process roadmap required to support our bold IDM 2.0 strategy," said Pat Gelsinger, CEO, paying homage to co-founder Gordon Moore.
"Oregon is the longtime heart of our global semiconductor R&D, and I can think of no better way to honor Gordon Moore's legacy than by bestowing his name on this campus, which, like him, has had such a tremendous role in advancing our industry."