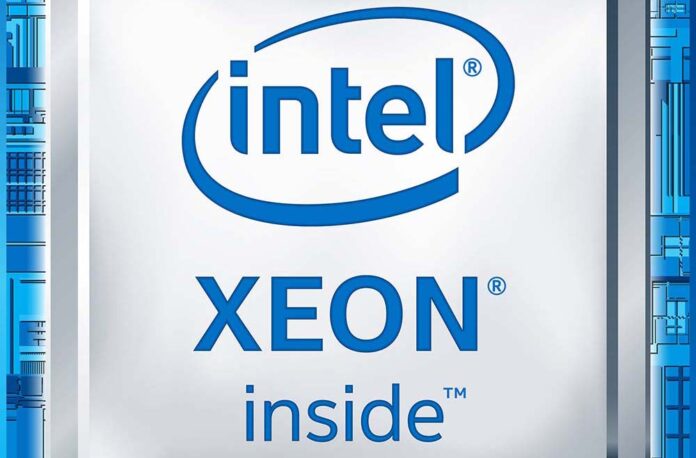 Leaked benchmarks come thick and fast when a product is about to hit retail shelves. The same is true for Intel's 4th Generation Xeon Scalable Processors, codenamed Sapphire Rapids, which are due out imminently. A 52-core, 104-thread Xeon Platinum 8470 produces quite outrageous performance, going by the latest leak from our favourite Xeon insider, Twitter user YuuKi_AnS.
According to the information, Xeon Platinum 8470 cranks out a Cinebench R23 score of 79,150 marks, which is remarkable in itself. Putting some context around it, a 64-core, 128-thread AMD Epyc 7763 – a top-line chip – scores around 61,000 marks in our previous testing, intimating Intel's Golden Cove-infused Xeon is approximately 30 per cent faster. Switching gears to V-Ray, Xeon Platinum 8470 returns 76,170, roughly matching the scores posted by the 64-core AMD chip.
The score seems improbably high because a 16-core, 24-thread desktop 'Alder Lake' Core i9-12900KS, running at 5GHz on all Performance cores, returns only 28,506. That said, server and desktop Golden Cove implementations are not identical, meaning the reported 79K score has an outside chance of being correct.
Analysis
There are at least a couple of factors at play here. Intel requires a heck of a lot more power to run the latest silicon at high clocks – Xeon 8470 consumes 350W at full chat, compared to 280W from AMD, and we don't know how production-ready the Sapphire Rapids sample is. This is not even the best Xeon chip; that accolade goes to the 56-core, 112-thread Xeon Platinum 8480.
Another aspect worth considering is AMD's own next-generation server parts, codenamed 'Genoa,' out later this year, are based on the more performant Zen 4 core, of which the best-in-breed chip will house 96. Taking into account enhanced IPC from Zen 3 to Zen 4, we expect at least 60 per cent more multi-core performance than existing 'Milan' Epycs.
It's also worth noting that benchmarks such as Cinebench R23 are for illustration only. Server CPU purchasers base decisions on their own specific workloads and not a lot else, and large-volume customers are likely to have Sapphire Rapids silicon in for a while, running their datasets.
In other words, unlike consumer desktop, a popular multi-core benchmark is not reflective of real-world use. Nevertheless, it's great to see Intel's latest CPU microarchitecture, powered solely by Golden Cove cores, stretch its considerable legs.