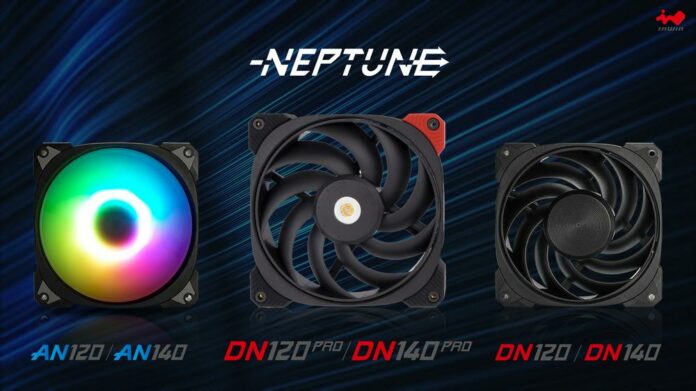 InWin, makers of the flat-pack POC and luxurious Dubili cases, has announced half-a-dozen new fan models featuring an upgraded blade design for low operating noise.
The Neptune series will be available in three variants – AN, DN, and DN Pro – all offered in 120mm or 140mm sizes. The former targets lighting enthusiasts with its ARGB LEDs, while the others take a stealthier route. All models are 25mm thick and boast a ring around the blades' edge for improved rigidity at high speeds.
InWin calls these blades – of which there are nine – turbine blades, claiming they channel more concentrated airflow thanks to an angled design. DN Pro models also feature a three-phase, six-pole motor inside a metallic frame.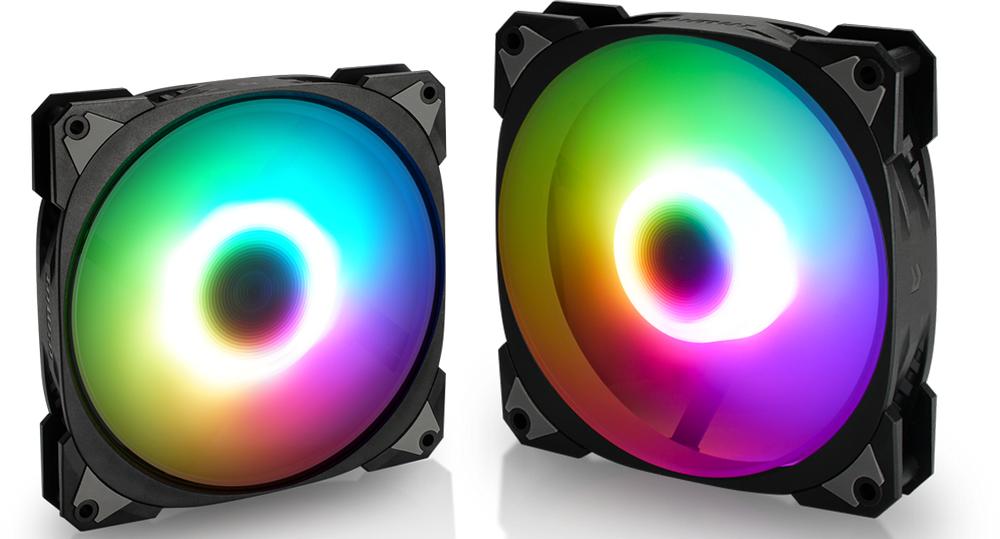 These design choices result in up to 88.89CFM airflow and 2.18mmH2O static pressure for the 140mm AN and DN variants, or 91.66CFM and 2.95mmH2O using the DN140 Pro – full specifications below.
To give you an example of noise level, or lack thereof, InWin reckons the AN120 produces only 17.2dBA at 900rpm, rising to 20.5dB at 'normal' speeds.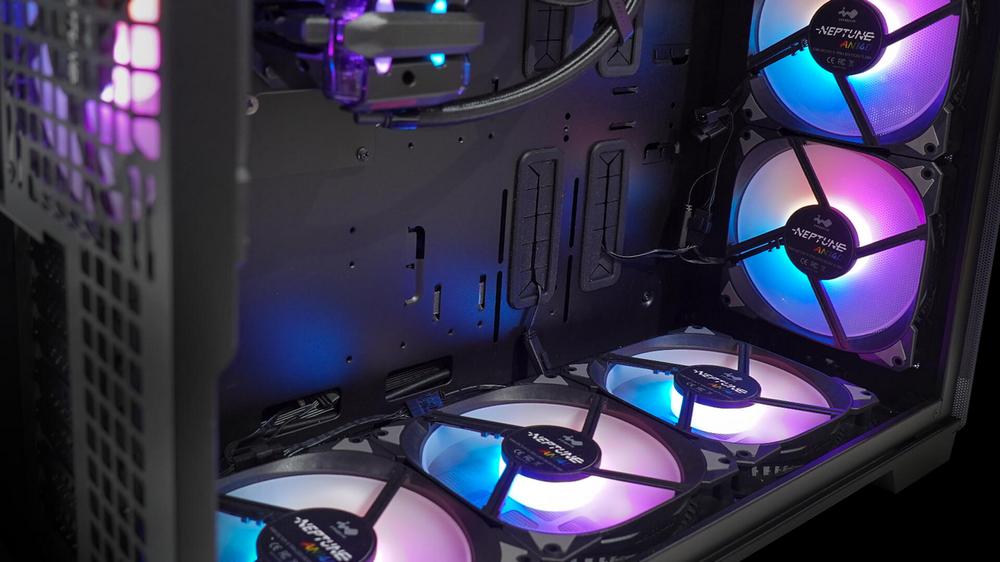 Currently, these fans seem to be only available in black, with transparent blades for the RGB models. All come bundled with necessary accessories such as screws and extension cables. Each fan also carries male and female 4-pin connectors for daisy-chaining.
The Neptune AN and DN series are backed by three years of warranty, whereas the DN Pro doubles up to six years as standard.
For detailed specs and pricing please check the table below:
Model
Speed
(RPM)
Airflow
(CFM)
Pressure
(mmH2O)
Power
(W)
Price
(€)
AN120
900 to 2,200
60.1
2.27
1.92
34.99 (3 fans)
AN140
900 to 1,800
88.89
2.18
2.16
40.99 (3 fans)
DN120
900 to 2,200
60.1
2.27
1.92
10.49
DN140
900 to 1,800
88.89
2.18
2.16
11.99
DN120 Pro
900 to 2,200
60.56
2.83
1.44
22.99
DN140 Pro
900 to 1,800
91.66
2.95
1.92
29.99