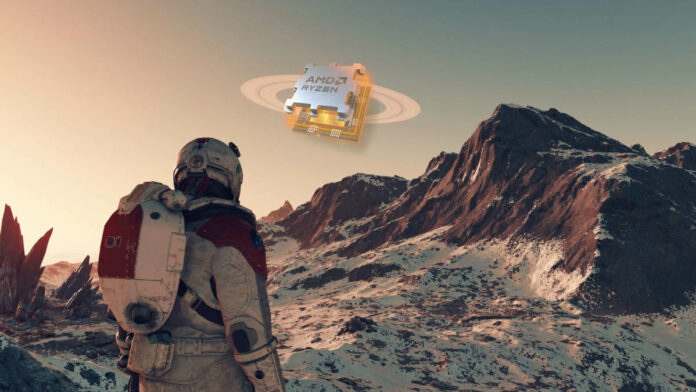 Merely a week after Bethesda announced its exclusive AMD / Starfield partnership, it seems as if Starfield will be bundled with the latest Ryzen 7000 Series CPUs.
At least, that's the word according to a newly listed Newegg page that highlights an exclusive AMD Starfield Game bundle promotion. The promotion seems to include every processor under the Ryzen 7000 Series banner, starting from the Ryzen 5 7600X all the way up to the almighty Ryzen 9 7950X, as well as non-X parts and 3D V-cache chips like this Ryzen 7 7800X3D we reviewed a few months back. Nice.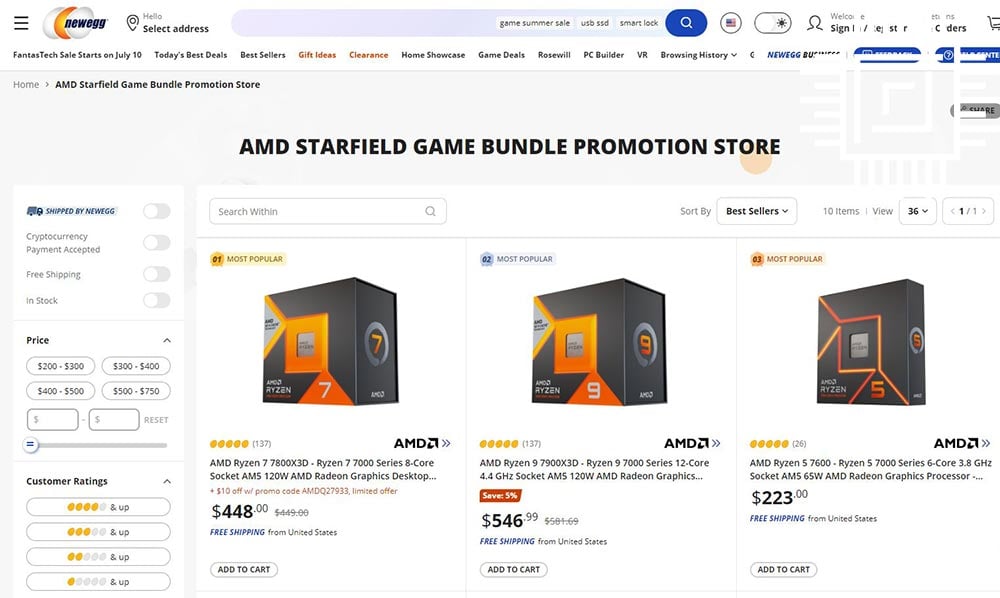 The new AMD Starfield exclusivity deal on PC has sparked a bit of controversy in the gaming community, with many worrying that Nvidia and Intel's temporal upscaling techniques, DLSS and XeSS, respectively, will not be made available on the platform, and might suffer poor performance optimisations because of it. Well, Bethesda has yet to make an announcement on the matter, and we're sincerely hoping that's not the case.
It should be also be noted that neither Bethesda nor AMD have announced anything regarding bundle exclusivity just yet, and the Newegg promotional banner plastered across its website could merely be purely accidental, so best take the information with a teeny bit of salt. However, AMD's Game On promotional deals for both its GPUs and CPUs have come to an end as of July 1, so it is highly likely that we will get word very soon.
Still, it's an enticing prospect, especially for those considering an upgrade in the not too distant future. Starfield launches exclusively for PC and Xbox Series X|S on September 6.