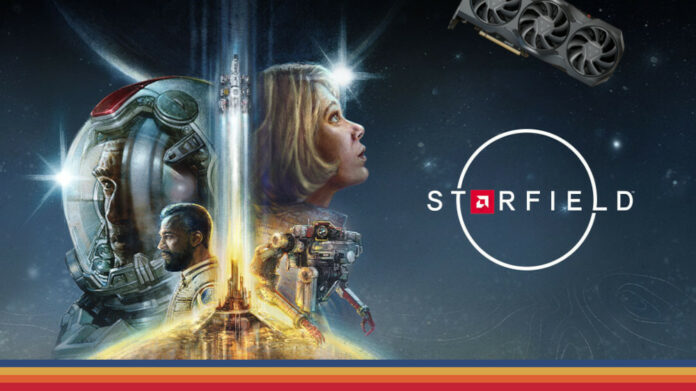 Bethesda game director Todd Howard has confirmed AMD is Starfield's partner on PC, meaning the game will offer the best experience using Radeon and Ryzen hardware.
Starfield is said to be Bethesda's most ambitious game ever. It uses a multithreading-optimised version of the Creation Engine 2. And as AMD partners, Bethesda is officially including FSR 2 image-upscaling technology on PC. However, the developer didn't explicitly exclude other upscaling methods, so there is still a chance we will see DLSS and XeSS make the cut. If not, no big deal, since FSR 2 also runs on Nvidia and Intel GPUs.
AMD's upscaling technology is apparently also planned for the console version, unsurprising knowing that modern consoles feature AMD hardware.
It will be interesting to see if these tweaks reach AMD APUs such as the Ryzen Z1 found on Asus's ROG Ally handheld. As a single-player RPG game, Starfield is an excellent candidate for passing time during commute.
"We have worked hand-in-hand with Bethesda Game Studios to optimize Starfield for both Xbox and PC with Ryzen 7000 series processors and Radeon 7000 series graphics," said Jack Huynh, SVP and GM, Computing and Graphics Group at AMD. "These optimizations both accelerate performance and enhance the quality of your gameplay using highly multi-threaded code that both Xbox and PC players will get to take advantage of."
With that said, Nvidia and Intel GPU owners shouldn't get too concerned about this development. Bethesda is a game developer after all, so it will not leave millions of non-AMD players aside with sub-par performance. Losing DLSS or even ray tracing isn't the end of the world either; many excellent games don't have them. And if there are any lacklustre framerates or stuttering using non-AMD hardware, you can bet that it's only a matter of AMD optimising for its hardware rather than the devs sabotaging other brands.