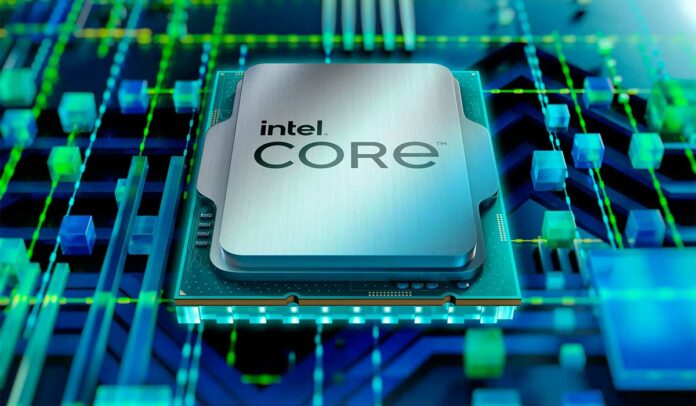 We all know that Intel is busy readying 13th Gen Core processors codenamed Raptor Lake on the desktop. Offering more muscle at the high end of the stack and an enhanced architecture for Performance cores in general, we have seen plenty of numbers seep through for Core i9 models. Now, however, a mid-range Core i5-13600K has been tested in CPU-Z and Cinebench, offering us a glimpse of mainstream potential for the first time.
One of our favourite leakers is 'Enthusiastic Citizen,' who has been able to get hold of what appears to be an engineering sample Core i5-13600K processor comprising 6 Performance and 8 Efficient cores for a total 20-thread capability. The leaker tested said chip with Performance and Efficient cores running at 5.1GHz and 4.0GHz, respectively, mimicking likely speeds of full-retail product.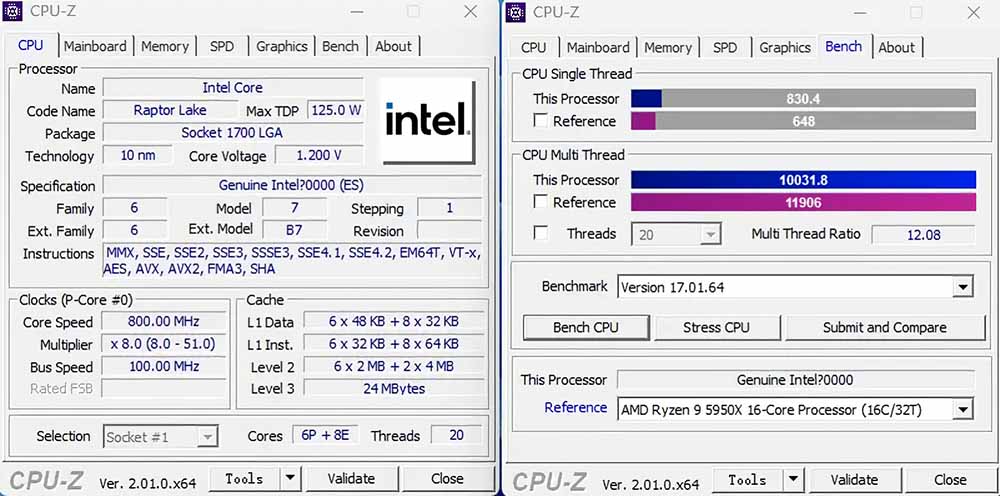 Enthusiastic Citizen's Core i5-13600K runs at a maximum 173W at 1.31W, but he goes on to say that retail chips may reduce this figure to 160W.
No pictures are provided of the processor, which is a shame, yet the CPU-Z screenshot and associated benchmark look genuine. The application's baked-in test paints Core i5-13600K in a very positive light, showing single-thread performance to be better than an AMD Ryzen 9 5950X whilst multi-core chops are in the vicinity.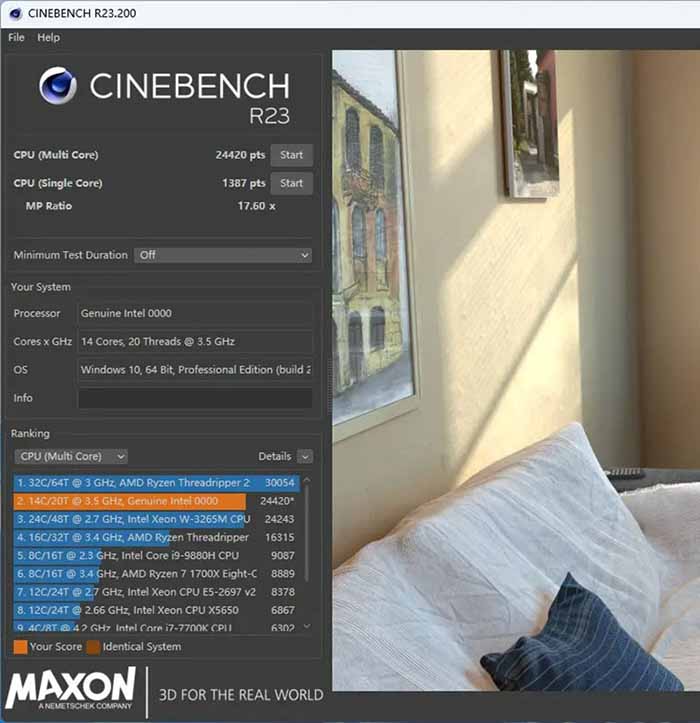 Rolling out the benchmarkers' favourite, Cinebench R23, reveals robust multi-core performance that's on a par with an Intel Xeon W-3265M. That comparison isn't the most illuminating as most readers won't be able to accurately reference scores against a workstation-optimised processor.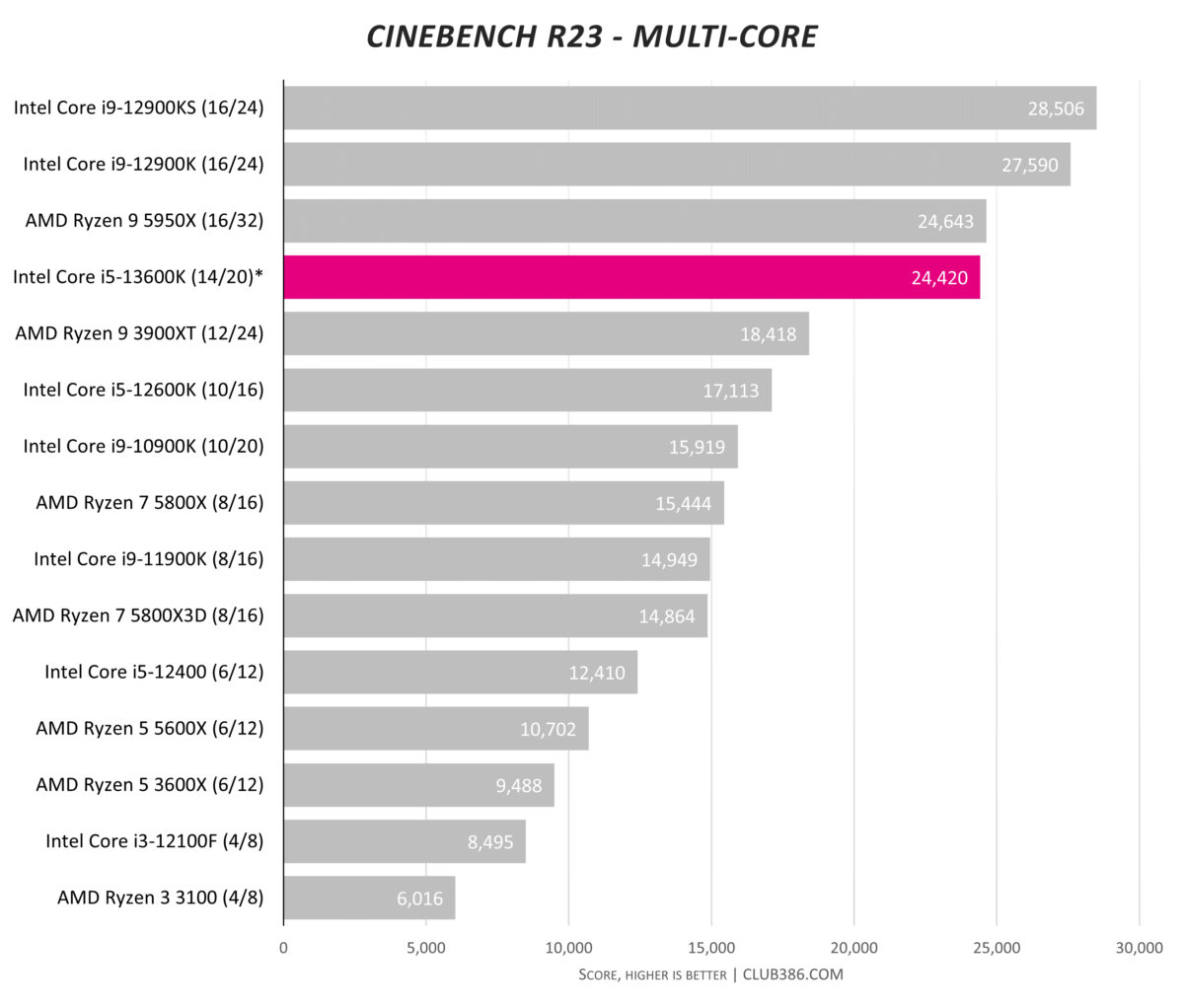 We've therefore taken the liberty of plugging the imputed score into our extensive testing of other chips. Doing so reveals some clear truths. The first is a 43 per cent increase over Core i5-12600K – a processor that's hardly a slouch – but we have to be careful in comparing the two directly as power limits may not be the same.
Another truth is the premium positioning in this chart. Like in CPU-Z, Core i5-13600K is trading blows with a Ryzen 9 5950X processor that had no performance peer until the arrival of 12th Gen Core. One of Intel's erstwhile desktop champs, Core i9-11900K, is taken to the cleaners by a Core i5 two generations ahead. Intel is often lambasted as purveyors of incremental gains from one generation to the next – that isn't the case when looking at progression between 11th, 12th and 13th Gen Core.
13th Gen Core i5 is shaping up to be a performance and value champion. We can't wait to test it in our own labs.