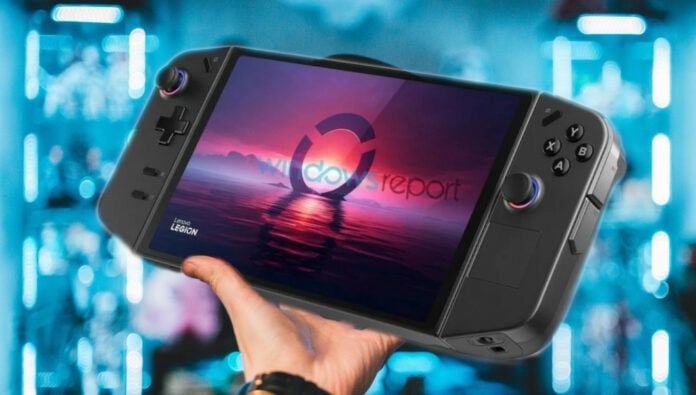 Lenovo's Legion Go gaming handheld has been pictured rocking an 8in screen plus a heap of buttons on detachable controllers.
Expected to directly compete with the Asus ROG Ally and Valve Steam Deck, Legion Go is rumoured to be powered by AMD's Phoenix or Z1 APUs built using a 4nm process and boasting RDNA 3 graphics. Size-wise, we expect Legion Go to be a bit larger and thicker than an Ally due to its 8in 1080p display and potentially larger battery.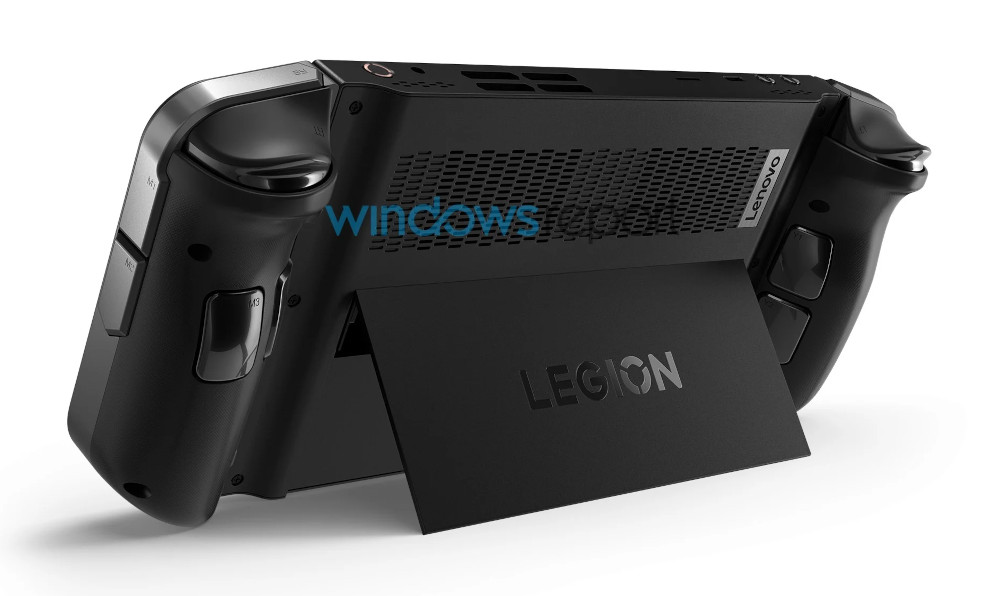 The latest images look very different from a prior leak by Windows Central, as the new design includes a rear kickstand plus detachable controllers/joycons. However, while the controllers resemble those of a Nintendo Switch, it remains to be seen whether or not they attach by sliding into the console or employ an alternate locking mechanism. Either way, the Legion Go will need ThinkPad-level robustness to withstand intense gaming sessions.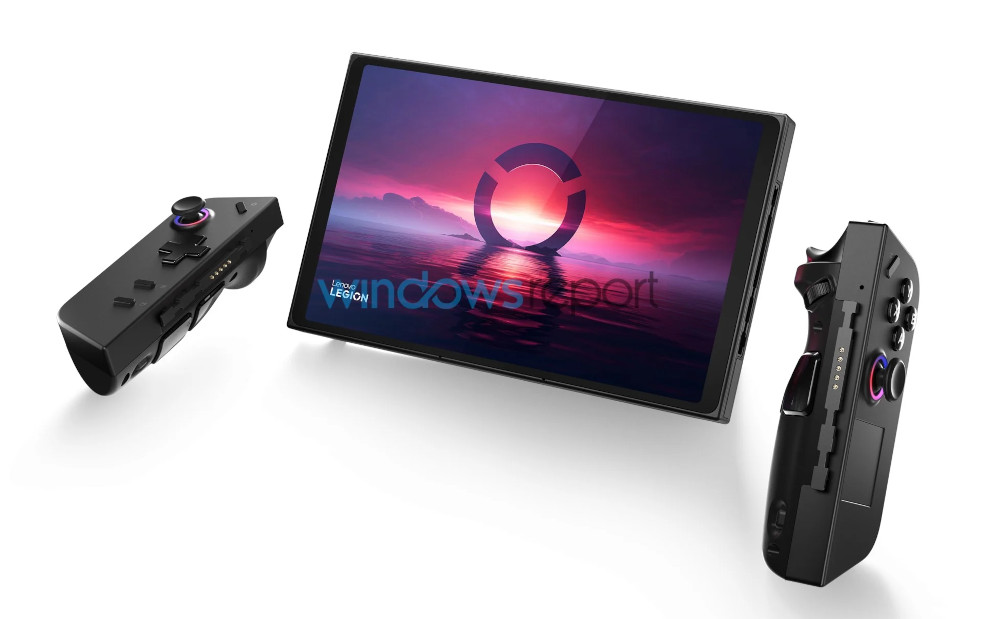 Populating said controllers we have two thumbsticks with RGB rings, a D-pad, Y-B-A-X buttons, dedicated menu keys on the front, and a handy touchpad. Additionally, there is what could be a scroll wheel on the back below a trigger button; as far as we can tell, this is a first on a gaming handheld. But that's not all, the back is also filled with buttons, with each controller touting a trigger, two rear buttons, plus two side buttons, for a total of ten.
There's a lot going on, and we wonder if miss-clicks are going to be a problem. Hopefully Lenovo includes an option to disable unwanted keys, though MMO and RPG fans will surely enjoy them.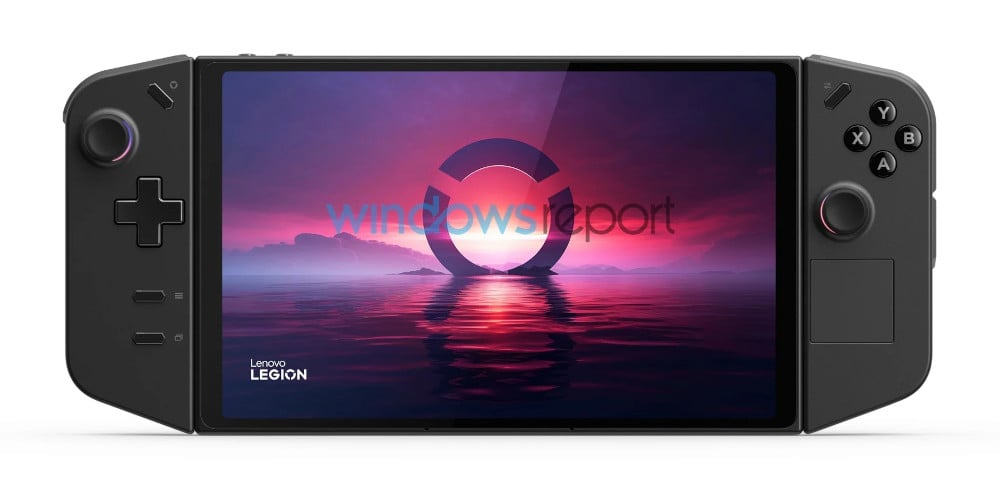 On the central console section we can spot a 3.5mm audio jack, some vents, what looks to be a Micro-SD card reader, and two USB Type-C ports alongside volume controls.
Pricing and availability remains a mystery, though beating Steam Deck on value will be a major challenge, especially with Valve's rollout of refurbished models. Given the increase in recent leaks, we suspect we'll be hearing more about Legion Go in the very near future.