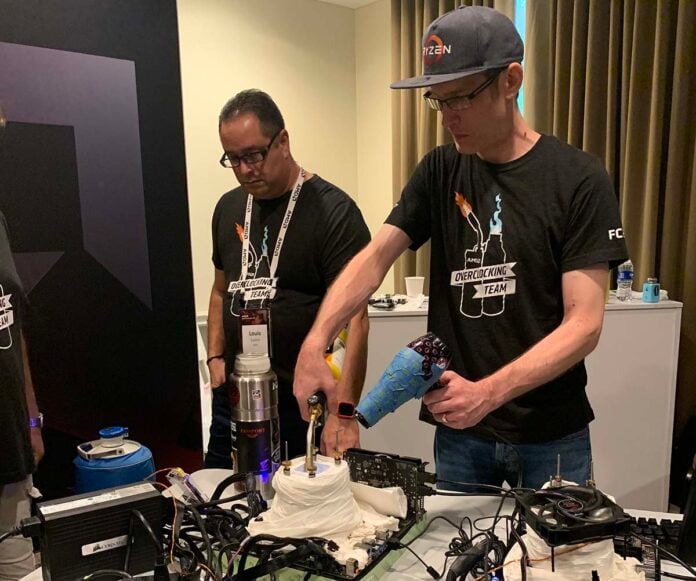 The arrival of AMD Ryzen 7000 Series CPUs is imminent. Expect benchmark-busting performance from champion Ryzen 9 7950X, if recent benchmarks submissions are anything to go. An AIO watercooled chip has taken over top spot in the mainstream Cinebench R23 rankings from a LN2-cooled Intel Core i9-12900KS running at a lofty 7GHz.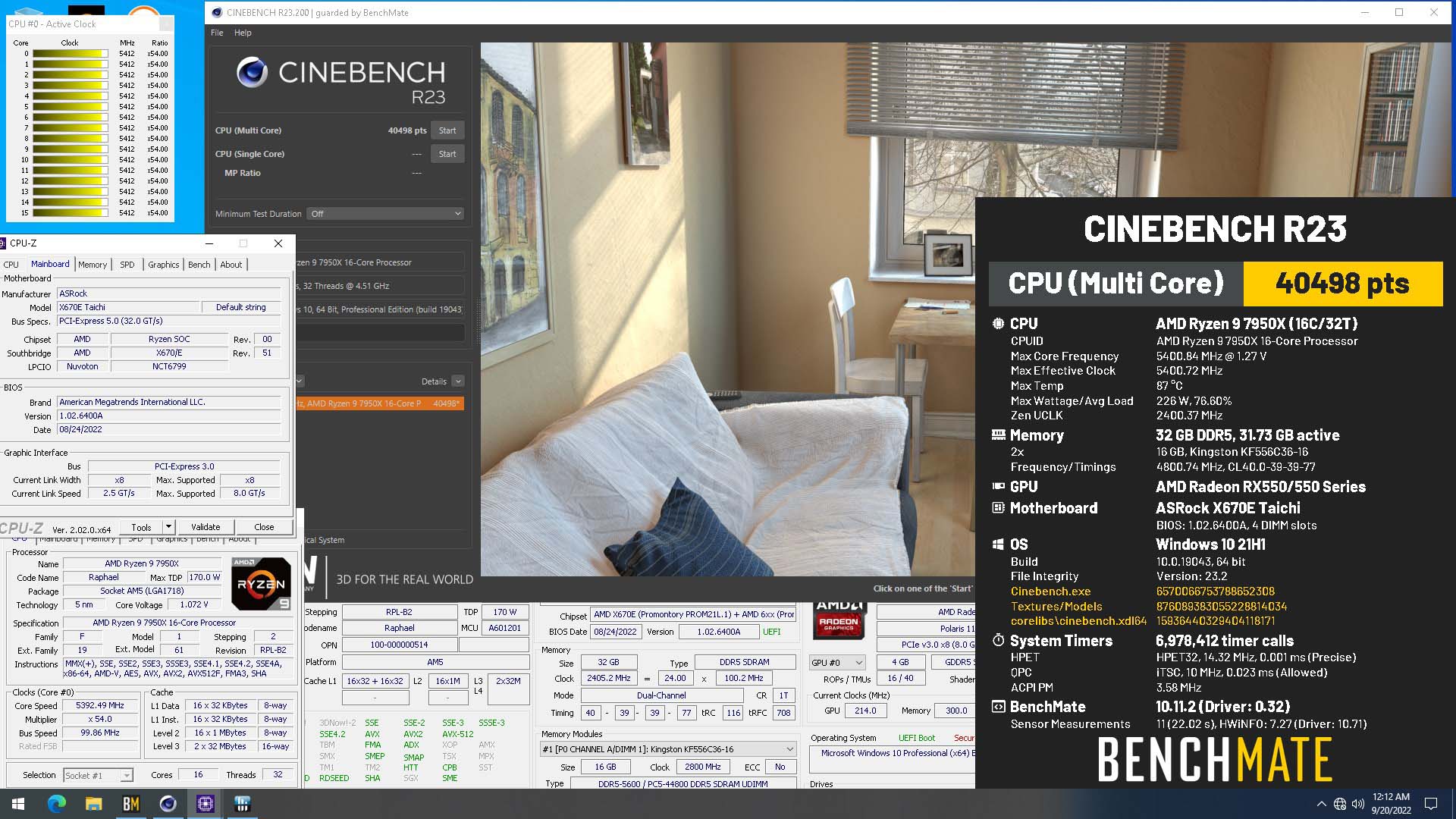 Returning a score of 40,498 in the multi-threaded Cinebench R23 test, overclocker 'Sampson Ryzen' grabs the official 16-core top spot away from the 40,421 marks achieved by the LN2-cooled Intel processor.
The most impressive part is that the Ryzen chip ran an all-core 5.4GHz using a 280mm AIO, ASRock X670E Taichi motherboard and 32GB Kingston DDR5 memory. Nothing exotic here.
LN2 For The Win
Club386 has known about the prowess of Zen 4-powered Ryzen 7000 Series for some time now, having attended the announcement event in late August. We also witnessed overclockers piling LN2 to the top-of-the-line chip. A match made in performance heaven.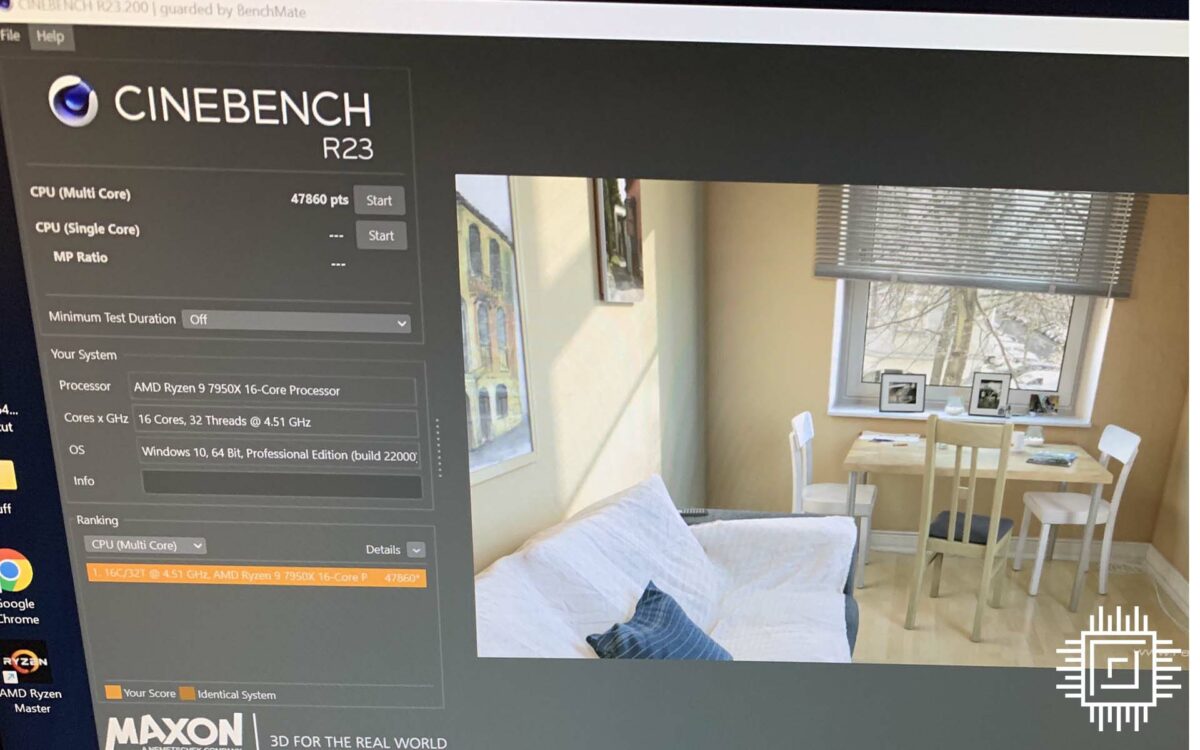 40K is no bother when LN2 comes out to play. How about 47,860 marks for good measure, breaking the previous 16-core record by over 7,000 marks.
Putting this score into perspective, you need a hefty Ryzen Threadripper Pro chip to exceed the 50K barrier. HEDT takes on a new term with Ryzen 7000 Series.
It is entirely reasonable to expect air-cooled Ryzen 9 7950X to smash the existing competition in multi-threaded applications, but just how it will fare against upcoming Intel Core i9-13900K is up for wonderful conjecture. Let the next-generation Core wars begin in earnest.