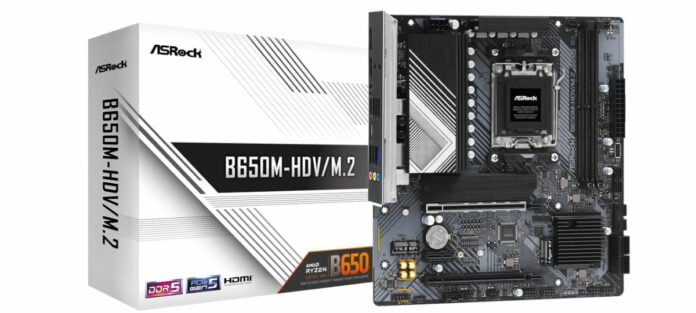 AMD Ryzen 7000 Series-supporting AM5 motherboards are quite costly, and even though the platform has been available for a good six months, there have been no boards priced at the promised $125 level AMD originally suggested… until now. ASRock recently launched the B650M-HDV, making it the first manufacturer to hit that mark.
Hold your horses for a second, as it does not come with all the bells and whistles – a few concessions have been made, but thankfully, it offers a B650 chipset rather than the rumoured A620 entry-level we expected not so long ago. Still, ASRock seems to have done an admirable job at balancing price to performance. Think of it as a Mini Cooper rather than a Rolls Royce; at the end of the day, it'll get you to your destination, and that's all that matters.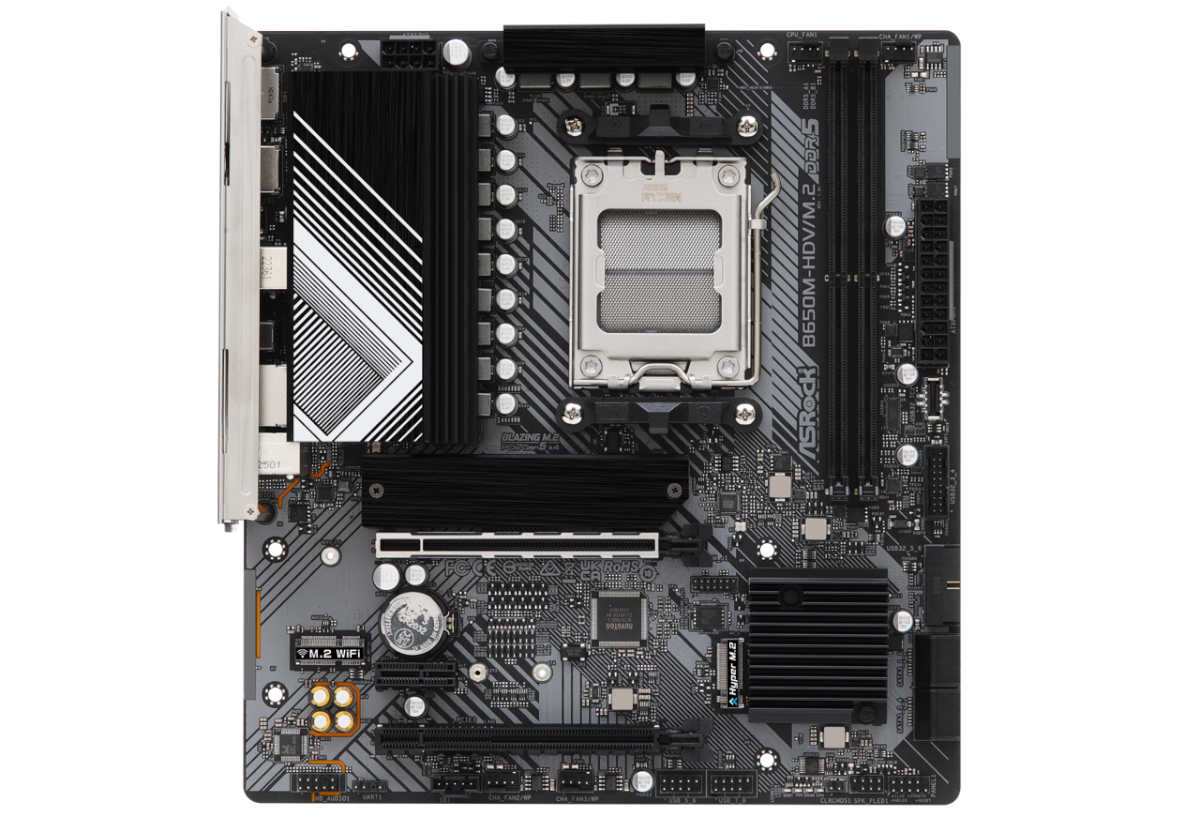 Specs, as such, are a slightly muted. For example, it's available only in mATX format featuring two DDR5 DIMM slots with support for up to 6,500MHz memory speeds, while the main PCIe x16 slot only supports PCIe 4.0. The VRM heatsinks are less beefier, as well, but more than enough to cool the adequate, yet still powerful enough, 8+2+1 VRM design configuration.
Storage sees two M.2 2280 slots, one with the latest PCIe 5.0 x 4 support, and a secondary with PCIe 4.0 x 4 support, and four SATA connectors. While the motherboard does not support Wi-Fi, there is space for future growth with an additional M.2 2230 slot for a Wi-Fi adapter. The preinstalled rear I/O shield includes two holes for the antennae. A nice touch.

Speaking of rear I/O, there's a single USB 3.2 Gen2 Type-C port, a 2.5GbE port, a single HDMI, and DisplayPort for use with onboard graphics, a BIOS flashback button, and six USB 3.2 Gen1 Type-A ports for peripheral needs. Last but not least, audio is covered by a Realtek ALC897 7.1-channel audio controller. Hmm, not bad at all.
For now, the motherboard is only available on US retailer Newegg, priced at $124.99. Interesting to note the board was originally listed at $139.99, and we can't help but wonder if this is the 'real' price, or just a marketing tactic to make it seem cheaper than it already is.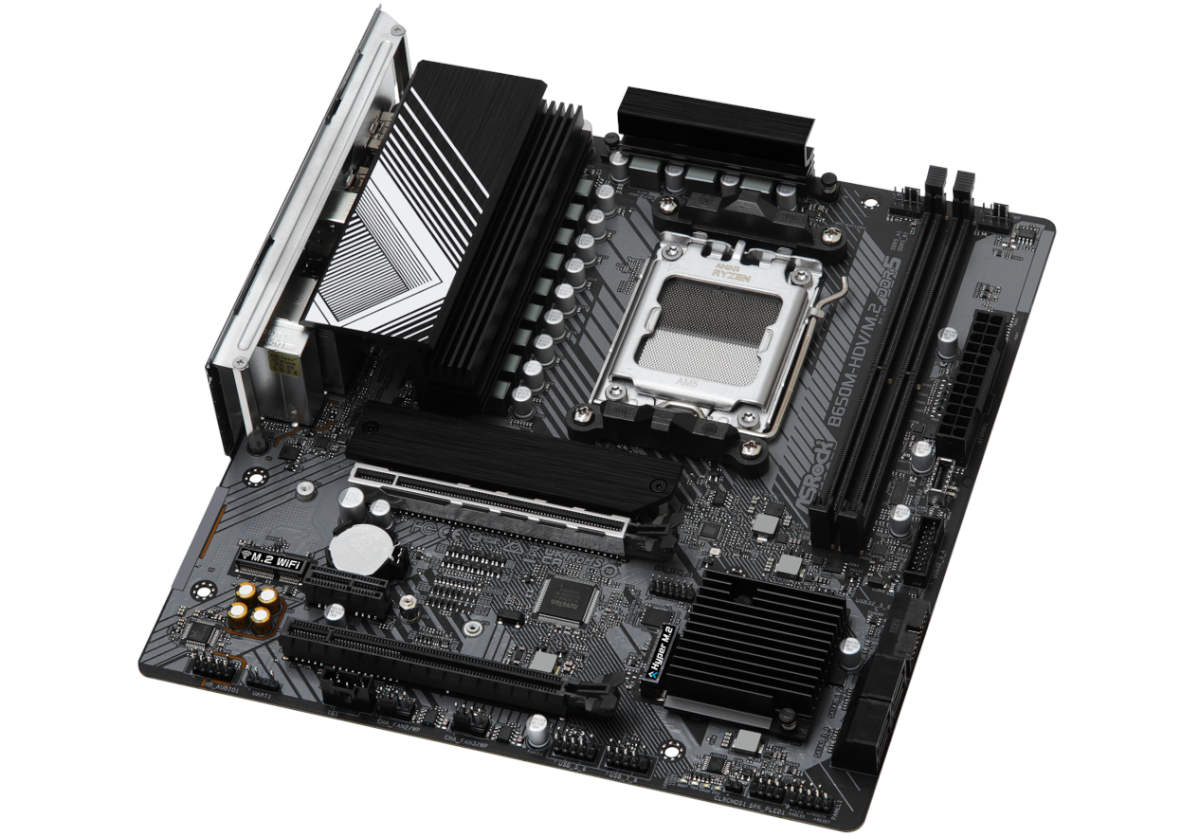 Nonetheless, no word on when the motherboard will hit UK shores just yet, though we should expect it to retail around the same price point, say £129.99? Most importantly, the line has been drawn, and we can expect the A620 chipset with cut-down features to offer even more affordable AM5 options, hopefully in the near future.