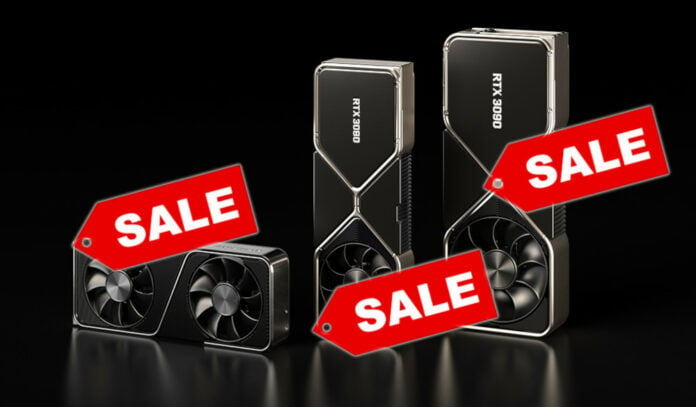 There's good news for enthusiasts across the pond as American retail giant BestBuy has started an epic sale on Nvidia GeForce RTX 3000 Founders Edition graphics cards.
On the discounted menu we have the RTX 3090 Ti, RTX 3080 Ti, RTX 3080, and RTX 3070, with some falling in price by as much as 40 per cent. RTX 3070 Ti and RTX 3060 Ti seem unaffected by this cut.
Getting into specifics, RTX 3090 Ti has dropped from $1,099.99 to $879.99, representing a very healthy $220 saving. RTX 3080 Ti also moves 20 per cent from $899.99 to $719.99, but it further down the stack where the best bargains lie. RTX 3080 10GB has plummeted from $699.99 to $419.99, and RTX 3070 has moved firmly into mainstream territory, shifting from $499.99 to $299.99.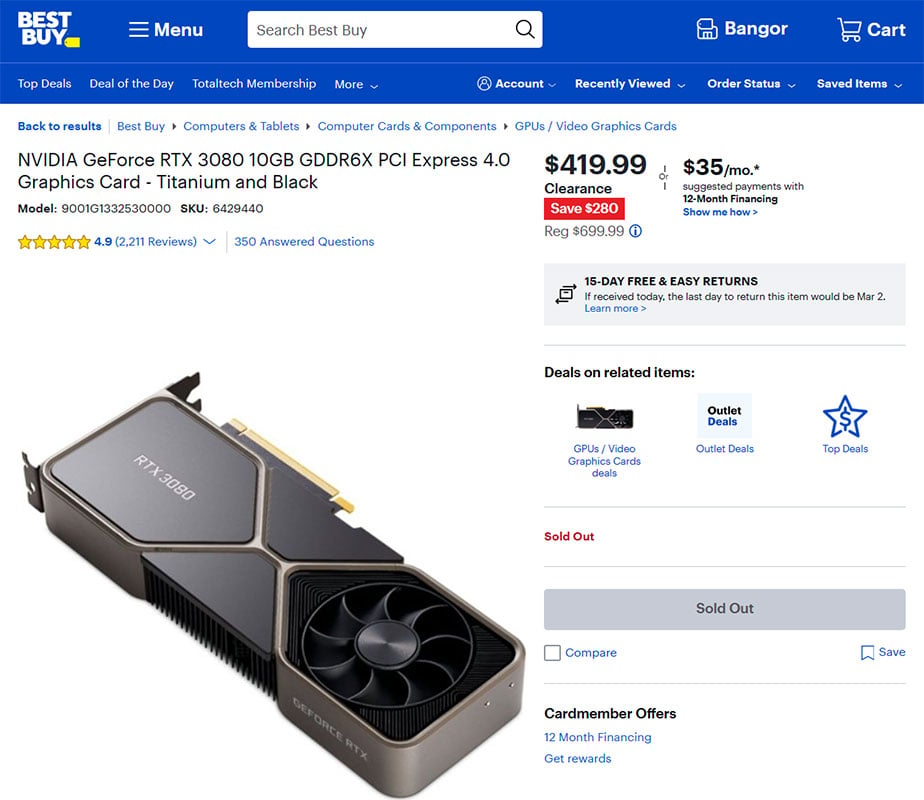 A 40 per cent saving is not to be scoffed at, though needless to say that at these price points, stock has vanished extremely quickly. The cards are now showing as sold out online, though PC gamers seeking a bargain can still check stock at local stores in the hope of bagging a bargain.
These drops are so large and unexpected, one has to wonder about the reason behind them. Is it to clear storage space for upcoming hardware, or simply that time has come to say goodbye to the 3000 series? Whatever the case, this is/was an excellent opportunity for those who were still holding back due to inflated costs.
Now all that is left is to pray such discounts are also planned in the EU and UK since the current state of prices remains unbearable for many PC gamers. 40 per cent off an RTX 3070 on our shores would bring pricing down to around £300. Far more palatable, and more in keeping with traditional GPU costs. We live in hope.