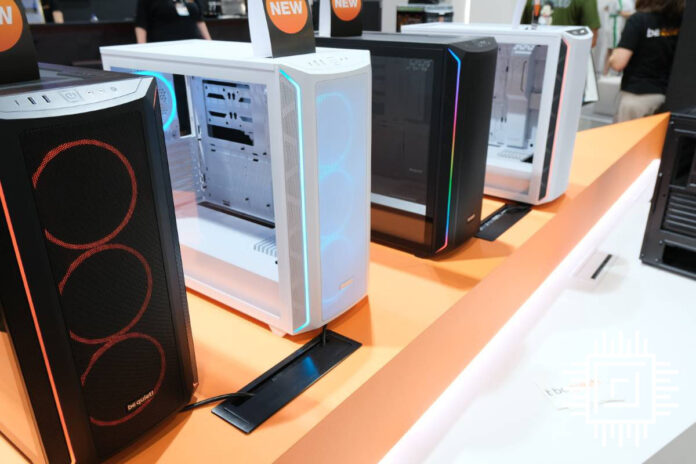 be quiet! had a litany of new chassis on display at Computex, including the super-massive Dark Base Pro 901, yet one specific new addition to the family caught our eye – the Dark Base 701.
Dark Base 701 ups the air-cooling ante when compared with its predecessor, Dark Base 700, and while it appears to look the same on the surface level, a lot that has changed within.
First off, the front panel is now finely meshed, allowing for the installation of a 360mm radiator. In fact, the entire chassis features an open-mesh design that is engineered for maximum airflow and performance.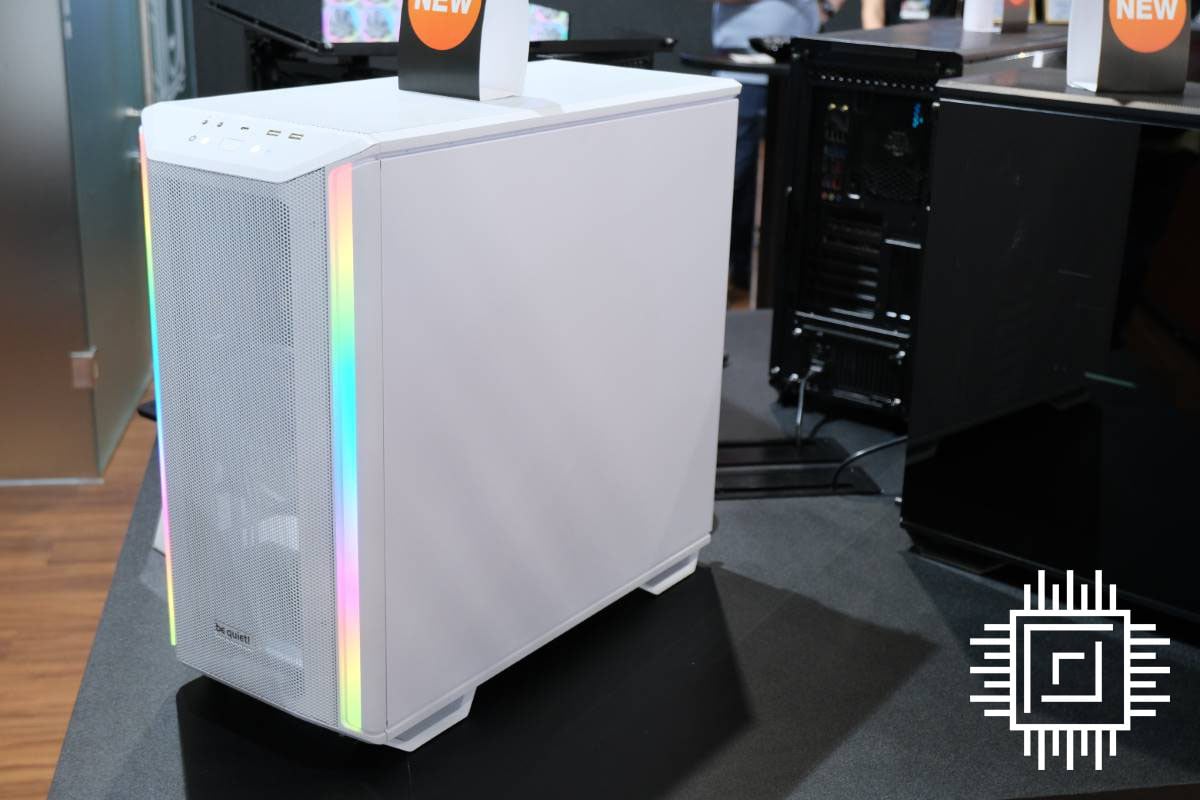 That's not to say silent operation isn't top priority over at the be quiet! labs. As such, it's kitted with the new and improved Silent Wings 4 fans, three 140mm variants to be precise, that push high volumes of air at lower decibels when compared with its competitors. The company claims maximum speeds from 1,100RPM all the way up to 1,900RPM with noise levels reaching 13.6dBA to 29.9dBA, respectively. An impressive feat, to say the least.
Also, much like its flagship brethren, the case, to be made available in black or white, supports an inverted motherboard layout and vertical GPU installation. The motherboard tray includes a rail system for guidance help when installing motherboards, a PWM hub for installing up to eight fans behind the motherboard, and an ARGB hub for up to two devices. In the basement, you will find mounting frames for an included HDD cage that supports either a single 3.5in SSD or dual 2.5in SSDs. Building a rig has never been this easy.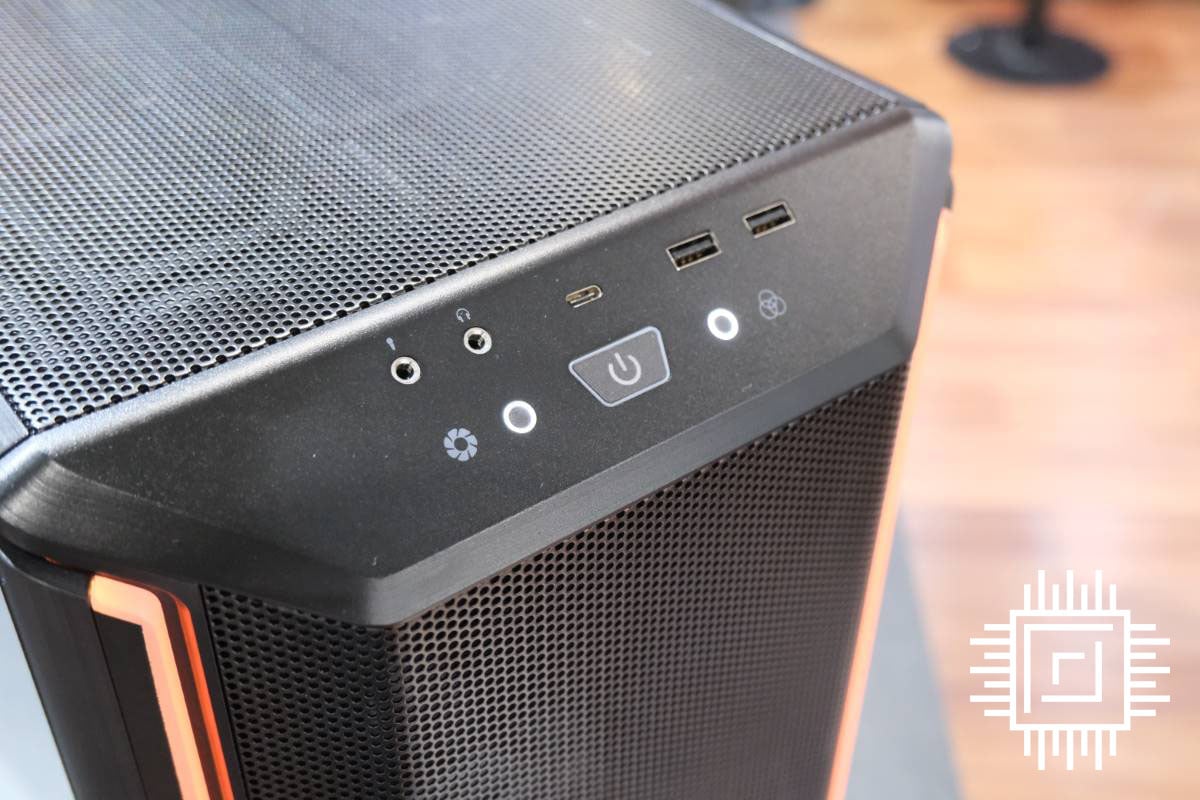 Finally the front I/O has a touch-button function for a three-step fan controller and an ARGB controller to cycle through fan speeds and RGB effects without the need for software. Furthermore, there are two USB 3.2 Gen 1 Type-A ports, a single USB 3.2 Gen 2 Type-C port, and composite mic in / audio out ports. Neat.
The Dark Base 701 is currently still under construction – sounds like a mini-Death Star, doesn't it? – meaning the Computex sample is not final. That being so, there is no pricing as of yet, though you can expect it to arrive in October of this year. So far, so good, and it's chalking up to be a solid addition to the lineup.