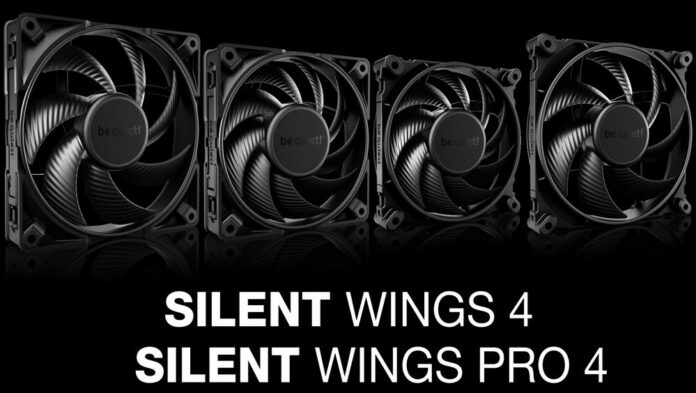 German PC hardware manufacturer be quiet! has launched a new set of fans covering multiple sizes, speeds, and use scenarios, alongside unique features.
With development starting back in 2017, new-generation Silent Wings 4 fans are finally ready to replace older Silent Wings 3 with more performance at similar noise levels thanks to their six-pole motor and redesigned blades and frame.
Blades are only 1mm away from the frame compared to their predecessors' 1.2mm. The frame itself is funnel-shaped, which helps distribute cool air over a larger area, thus increasing performance when used on radiators, according to be quiet!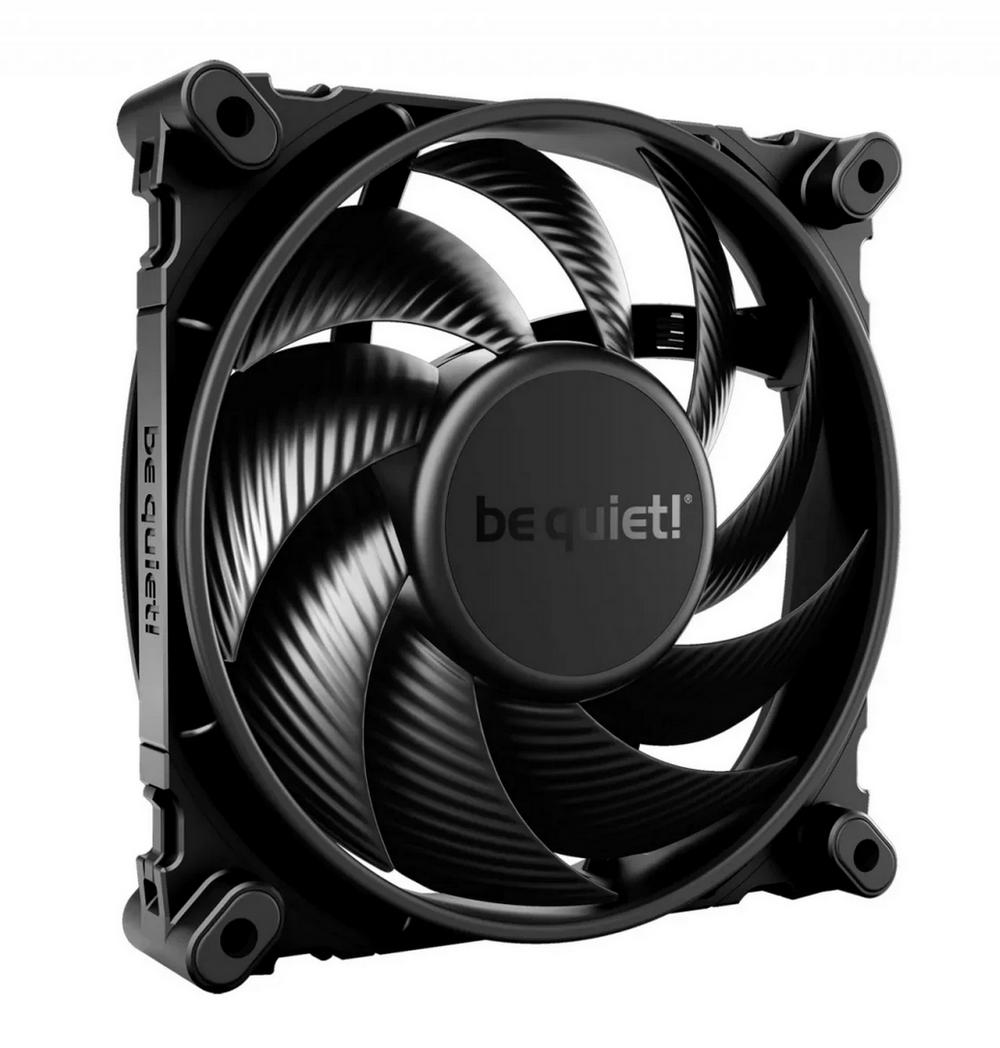 be quiet! has created multiple variants of the fans as Silent Wings 4 and Silent Wings 4 Pro are offered in 120mm or 140mm sizes. Non-Pros include non-PWM, PWM, and high-speed PWM models. Pros, on the other hand, carry a switch on the back allowing speed changes to medium, high speed, or ultra-high speed modes.
Additionally, while non-Pros are aimed at lower maximum speeds (1,100RPM to 2,500RPM) and noise levels (13.6dBA to 31.2dBA), Pros go all in reaching 20 per cent higher speeds (3,000RPM at 36.9 dBA).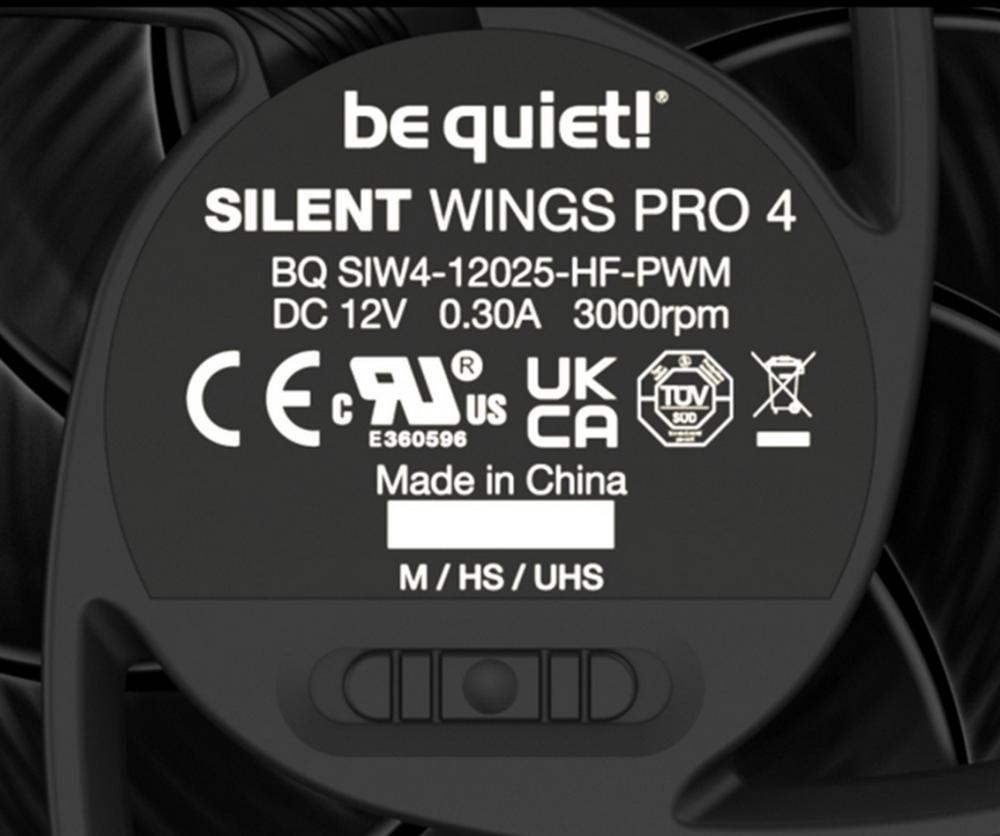 The fans use fluid dynamic bearings with a 300,000-hour service life, alongside blades made of polybutylene terephthalate (PBT), and reinforced by up to 30 per cent fibreglass. "This material does not show any signs of impeller creep at the specified maximum RPM of 3,000, even after long periods," says be quiet!
All fans come with push pins for convenient installation and screws for a permanent/secure one. However, Pro versions also include a third fixation system, providing an optimised mounting on radiators. If instead you are looking for RGB fans, then check out our review of the Light Wings 140mm PWM High-speed.
Available from July 19, all models are backed by a five-year warranty, priced as follows:
| | | | | | | |
| --- | --- | --- | --- | --- | --- | --- |
| Family | Model | Model Number | Max Speed (RPM) | Airflow (CFM) | Noise (dBA) | MSRP |
| non-Pro | 120mm | BL092 | 1,600 | 48.7 | 18.9 | 23,90€ |
| non-Pro | 120mm PWM | BL093 | 1,600 | 48.7 | 18.9 | 23,90€ |
| non-Pro | 120mm PWM High-Speed | BL094 | 2,500 | 76.7 | 31.2 | 23,90€ |
| non-Pro | 140mm | BL095 | 1,100 | 51.3 | 13.6 | 24,90€ |
| non-Pro | 140mm PWM | BL096 | 1,100 | 51.3 | 13.6 | 24,90€ |
| non-Pro | 140mm PWM High-Speed | BL097 | 1,900 | 51.3 | 29.3 | 24,90€ |
| Pro | 120mm | BL098 | 3,000 | 83.9 | 36.9 | 31,90€ |
| Pro | 140mm | BL099 | 2,400 | 97.41 | 36.8 | 32,90€ |