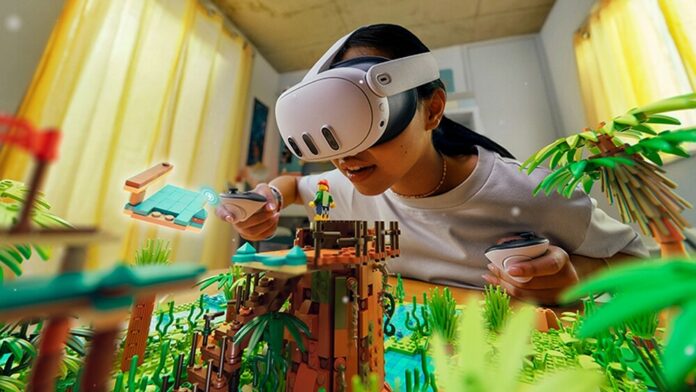 Meta has announced the Quest 3 mixed-reality headset featuring higher resolution displays and a powerful new chip.
The eagerly anticipated device is said to be the first to carry the new Snapdragon XR2 Gen 2 chip paired with 8GB of memory, offering double the graphics processing of Meta Quest 2. Powered by a 4K+ Infinite Display rocking nearly 30 per cent higher resolution, this new headset provides 2046×2208 pixels per eye running from 90Hz up to 120Hz. Moreover, the next-gen pancake lens optical stack gives the Quest 3 a 40 per cent slimmer optic profile while boosting sharpness by 25 per cent.
Physical layout is improved, too. On the left side we find a USB Type-C port for charging plus a power button, a 3.5mm headphone jack on the right, with the bottom housing volume controls alongside an IPD adjustment wheel providing a range between 53mm and 75mm.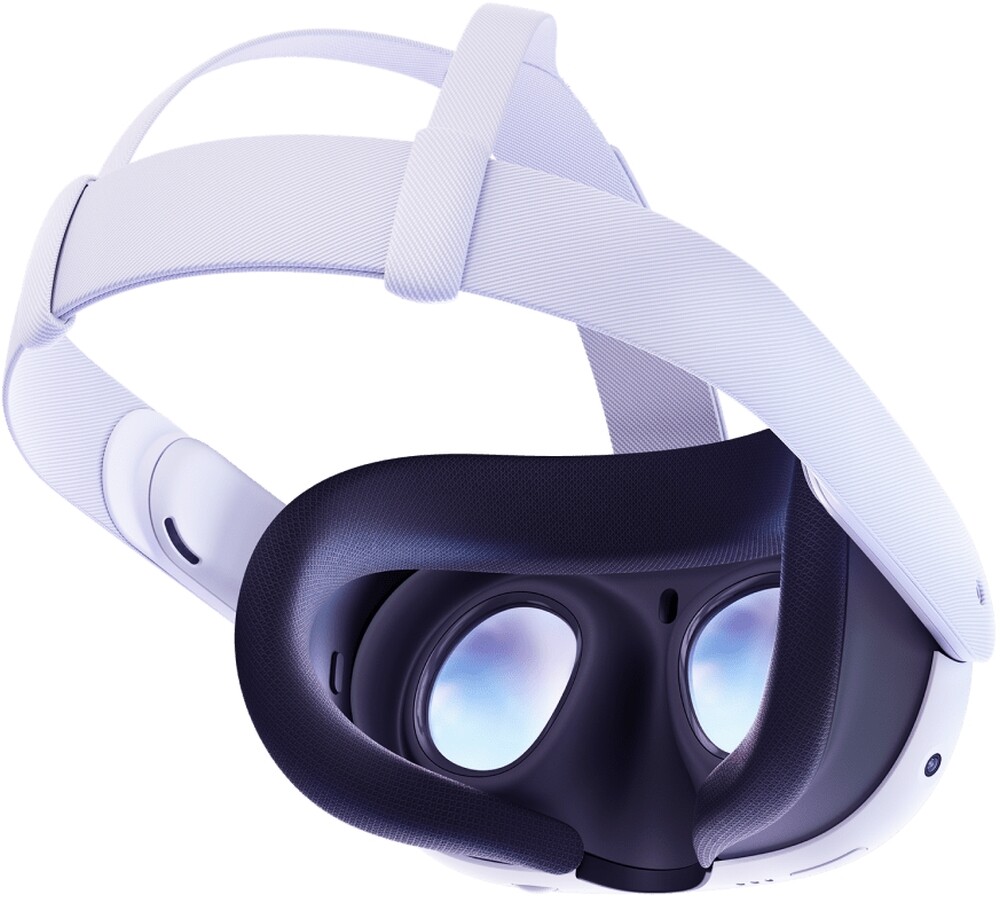 The headset boasts four tracking cameras – two in the front plus one on each side – two RGB cameras for colour passthrough, not to forget the depth sensor. Like the Quest 2, this new version includes stereo speakers, but this time they are 40 per cent louder. And all of this, inside a relatively sleek 515g frame.
While the controllers have been improved with new haptic feedback motors, they do away with an integrated rechargeable battery, opting instead for a regular AA.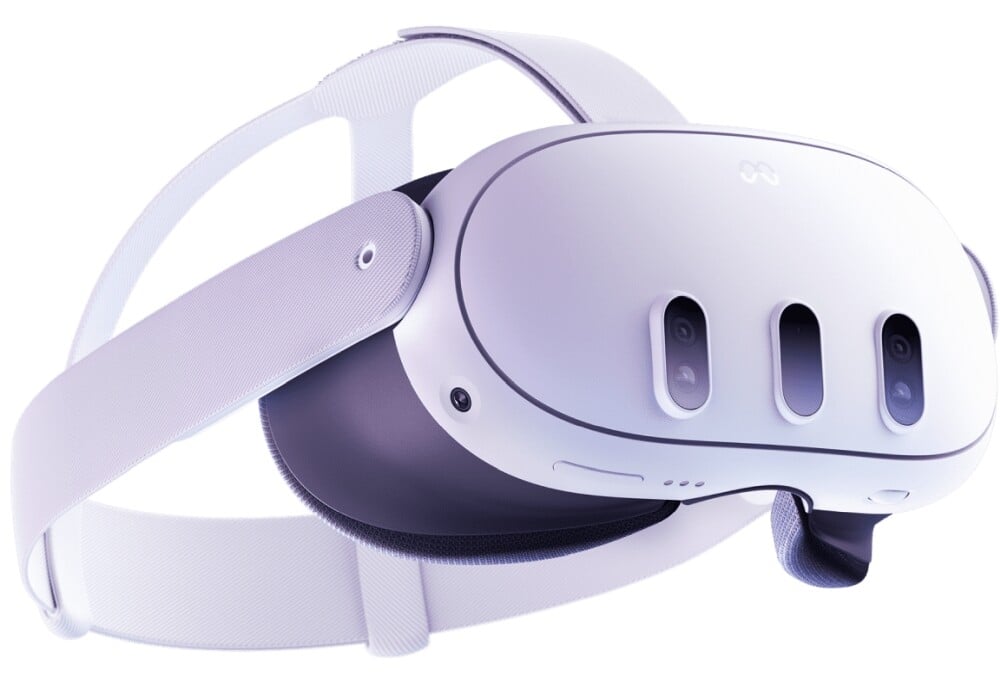 The passthrough mode now boasts up to 10 times more pixels delivering detailed high-quality visuals in augmented reality games, with 110° horizontal and 96° vertical field of view. That said, the fun can only last up to three hours, after which a battery charge will be needed. At least you don't need wired power like Apple's $3,499 Vision Pro.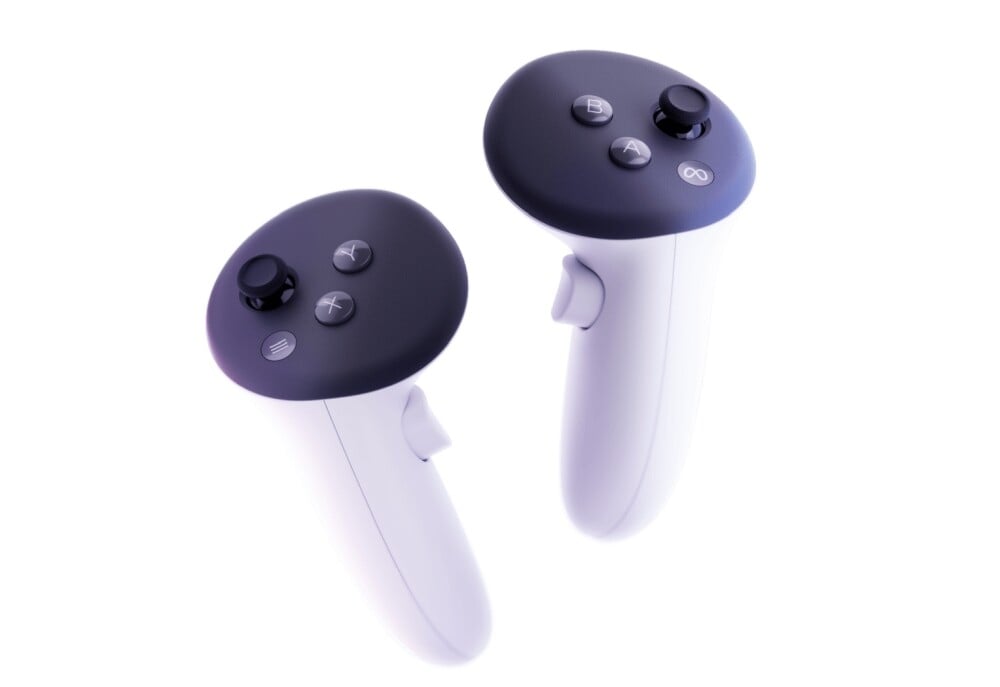 The Meta Quest 3 is scheduled for release on October 10 starting at £479 / $499 for a 128GB version, rising to £619 /$649 for a 512GB model. Additionally, for a limited time, Meta Quest 3 purchases come bundled with Asgard's Wrath 2, valued at $60, alongside a six-month trial of Meta Quest+ exclusive to the 512GB version.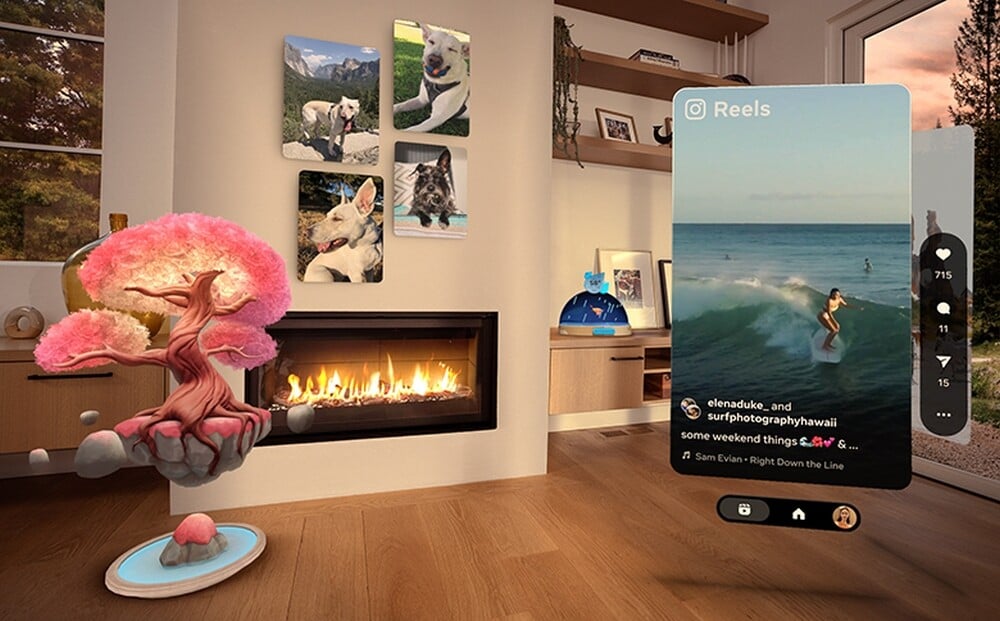 Aside from the headset itself, owners can also customise the Quest 3 to their liking using an array of optional accessories. These include the Elite Strap at $69.99 for extra comfort thanks to an adjustable head strap, the Silicone Facial Interface at $39.99 for a comfortable face fit and improved light seal, Active Straps at $39.99 for extra grip on the Quest Touch Plus controllers, and an Elite Strap with Battery at $129.99 for an additional two hours of playtime.
Touch Pro controllers at $299.99 will add self-tracking plus improved haptic feedback, there's a Link Cable at $79.99 for connecting the headset to a PC to benefit from higher quality/performance, and an official Charging Dock will set you back $129.99. Oh, and don't forget to factor in another $49.99 for custom-made prescription lenses. The mixed reality future is near, but it won't come cheap.