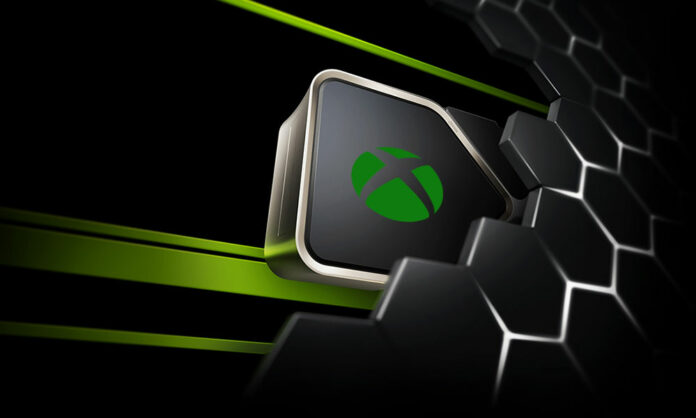 Microsoft is currently offering a series of deals to competitors in a bid to calm EU, UK and US regulators. The most recent announcement brings Xbox games to Nvidia's GeForce Now cloud streaming service. The deal would include Activision Blizzard PC titles including cash cow Call of Duty, but only if the high-profile acquisition comes to fruition.
Speaking at a session with EU regulators in Brussels, Microsoft president Brad Smith brought forward the news in hopes of convincing the EU to approve its proposed and unprecedented $68.7 billion Activision Blizzard acquisition. "Microsoft will be bringing its Xbox games that play on PCs to Nvidia's GeForce Now cloud gaming service, we will also bring all of Activision Blizzard's titles including Call of Duty to GeForce Now," said Smith.
The deal is a 10-year pledge that allows Nvidia streaming rights to Xbox and Activision Blizzard titles. You see, Nvidia was initially on the other side of the fence concerning the Activision merger and had gone to the US Federal Trade Commission raising concerns on how the deal would affect its cloud streaming services, and we might add, one of the key concerns of the UK's Competition and Markets Authority (CMA). However the recent exchange between the two companies has brought upon newfound support of one another, as revealed in a joint statement after the session.
"Xbox remains committed to giving people more choice and finding ways to expand how people play," said Microsoft Gaming CEO Phil Spencer. "This partnership will help grow Nvidia's catalog of titles to include games like Call of Duty, while giving developers more ways to offer streaming games. We are excited to offer gamers more ways to play the games they love."
"Combining the incredibly rich catalog of Xbox first party games with GeForce NOW's high-performance streaming capabilities will propel cloud gaming into a mainstream offering that appeals to gamers at all levels of interest and experience," said Jeff Fisher, senior vice president for GeForce at Nvidia. "Through this partnership, more of the world's most popular titles will now be available from the cloud with just a click, playable by millions more gamers." How cosy.
Microsoft also signed a similar 10-year deal with Nintendo earlier this week, as announced yet again by Smith on Twitter before the big conference was underway.
It seems yet another bid to soften the blow from competition regulators, and also mirrors an offer extended to Sony last year with regards to Call of Duty, though Sony was quick to refuse the proposal labelling it as "inadequate on many levels." Oof. Sony remains the biggest voice against the Activision Blizzard acquisition to date.
We're not sure if Microsoft's extended olive branch will work in its favour, but as for now, the EU will reach a final decision in April, while the US Federal Trade Commission still seeks to block the acquisition, with initial hearings planned for August 2023. Tough times ahead.