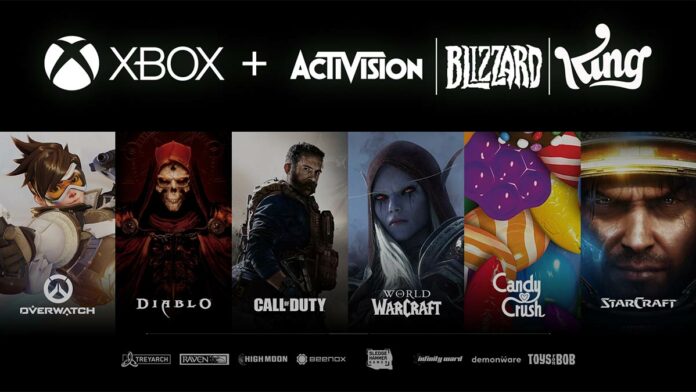 Microsoft has confirmed a deal to acquire Activision Blizzard in an all-cash transaction valued at $68.7 billion.
The announcement marks Microsoft's biggest-ever acquisition, eclipsing the $26 billion shelled out for LinkedIn in 2016, and reaffirms the company's ambitions for one of world's fastest-growing forms of entertainment.
"This acquisition will accelerate the growth in Microsoft's gaming business across mobile, PC, console and cloud and will provide building blocks for the metaverse," said the company in a statement.
The deal, valued at $95 per share, will make Microsoft the world's third-largest gaming company by revenue, behind Tencent and Sony. As part of the acquisition, Microsoft will take control of a long list of iconic gaming franchises, including Call of Duty, Candy Crush, Diablo, Overwatch and Guitar Hero, many of which are expected to join Xbox Game Pass as a result.
As part of the announcement, Microsoft also revealed that the number of Game Pass subscribers now exceeds 25 million. Satya Nadella, Microsoft CEO, described gaming as "the most dynamic and exciting category in entertainment across all platforms today."
"We're investing deeply in world-class content, community and the cloud to usher in a new era of gaming that puts players and creators first and makes gaming safe, inclusive and accessible to all," adds Nadella.
The news comes during a turbulent period for Activision Blizzard, with ongoing allegations of sexual harassment and misconduct in the workplace. Earlier this week, Helaine Klasky, an Activision spokesperson, confirmed that 37 people had "exited" the company and a further 44 have been disciplined as part of the company's investigation.
Such investigations are likely to continue in the coming weeks, with Microsoft keen to point out that "until this transaction closes, Activision Blizzard and Microsoft Gaming will continue to operate independently."
Upon completion, high-profile studios including Activision Publishing, Blizzard Entertainment, Beenox, Demonware, Digital Legends, High Moon Studios, Infinity Ward, King, Major League Gaming, Radical Entertainment, Raven Software, Sledgehammer Games, Toys for Bob, and Treyarch will all report directly to Phil Spencer, CEO of Microsoft Gaming.