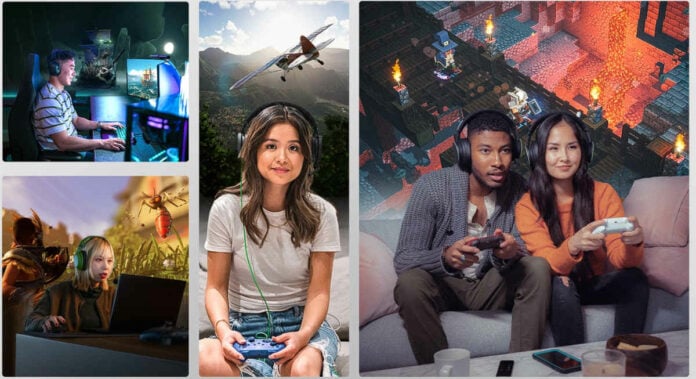 You may have heard recent rumours that Microsoft was planning on extending its Game Pass service to include a share-based tier that would allow multiple users access to a single subscription at a unified price. It turns out those rumours are true, and the proposed Family Plan is currently seeing a soft launch exclusive to select Xbox Insiders from Ireland and Colombia.
This new venture could see Xbox transition to a more Netflix-like subscription model, which some might say is a natural progression to the games-as-a-service brand popularised by Microsoft. Nonetheless, it is an enticing prospect for those with multiple gamers in a single household.
As it stands, Xbox insiders in Colombia and Ireland have been granted access to the new plan, allowing up to five users to share the same Xbox Game Pass subscription. Any additional accounts added will have their own unique access to Xbox Game Pass Ultimate games, content, and benefits, which we assume is present to prevent any issues when multiple users access the same game at the same time. In theory, if all goes well, you should be able to pick up an online co-op match with your brother, sister, or friend in the other room without encountering any problems.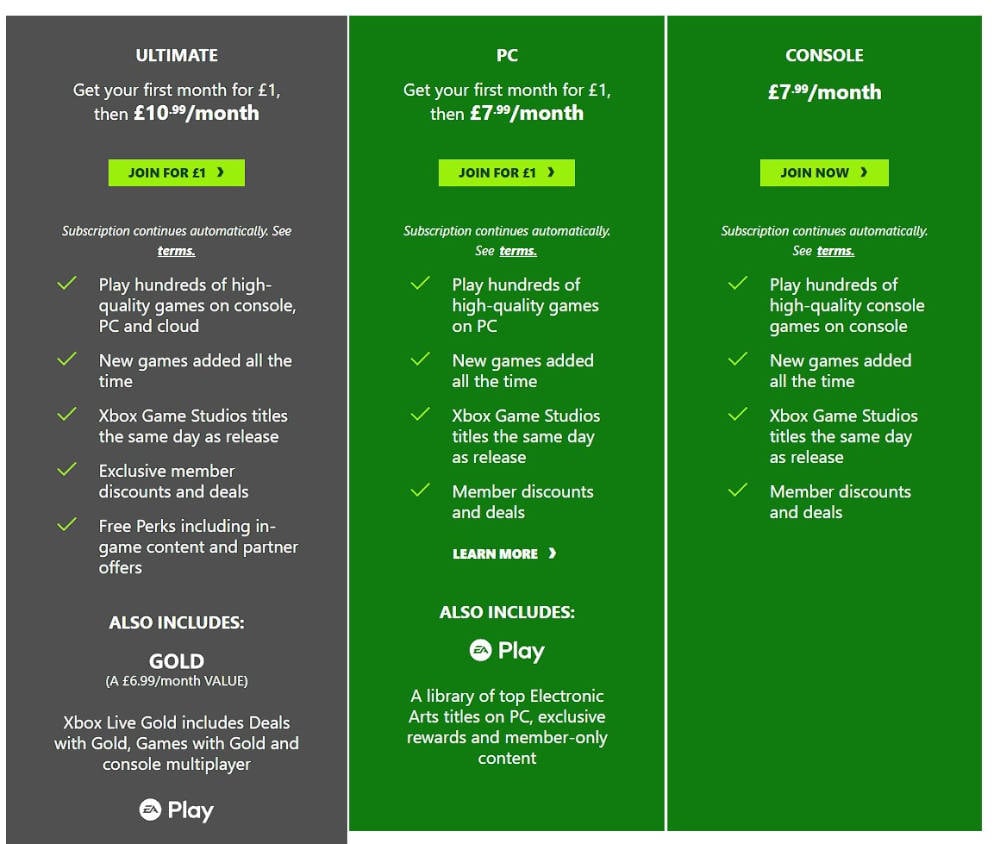 Pricing is where the deal gets a bit confusing, but we'll try our best to break it down for you. Qualifying users need to join the Xbox Game Pass Insider Preview subscription. If, for example, you already have a Game Pass Ultimate subscription, the remaining time will be converted in monetary value towards your upgrade – 30 days of Game Pass Ultimate converts to 18 days of membership for the Insider Preview Plan.
Now onto numbers. Microsoft has not confirmed pricing yet, though considering an Ultimate plan costs £11 for a month for access, we can assume that equals to £11 for 18 days of the Insider Preview plan and 30 days would therefore amount to a total of approximately £18 per month, or about $25 if you consider US pricing. "Quick mafs," as Big Shaq would say, and if the calculations hold true, a worthwhile proposition considering the overall value.
Microsoft does note in a disclaimer that, "Conversion is final, and users must wait for their new membership to expire before returning to a previous membership," further adding, "The people you share your membership with do not have to be Insiders but must reside in the same country as you."
For the interim, the program is limited to Colombia and Ireland, if the rumours hold true, and if the soft launch proves to be a success, we could see an official launch within the year. One can only hope. Time to make friends in the household.