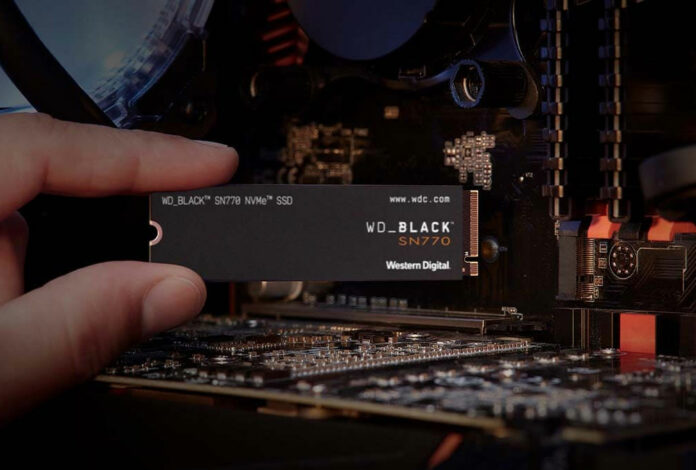 Microsoft is making good on its promise of Windows performance improvements with the official PC release of its eagerly anticipated DirectStorage API.
The tech, first made available as part of the Xbox Series' Velocity Architecture, is designed to better leverage the performance characteristics of today's ultra-fast NVMe SSDs, leading to drastically reduced load times.
Fast storage is a major component of latest-generation games consoles and is key to helping deliver that true next-gen feel. PC gamers have had to wait a while for such gains to migrate across, and though the DirectStorage SDK is now officially available to ship with games, the wait isn't strictly over as developers will need time to integrate the tech into upcoming titles.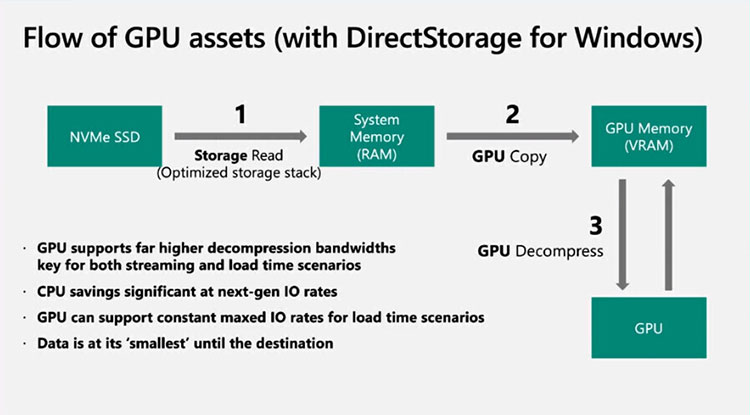 At its core, DirectStorage allows increasingly large game assets to move directly between storage, RAM and GPU while bypassing CPU compression.
Existing PC games manage IO requests one at a time, preventing NVMe drives from taking advantage of their massive bandwidth and enhanced queueing mechanisms. Developers who employ the new API can batch thousands of parallel IO requests – an SSD's bread and butter – to greatly improve efficiency.
Microsoft promises "larger, more detailed virtual worlds that load in as fast as your game character can move through it," and DirectStorage storage will benefit users on both Windows 10 (version 1909 and up) and Windows 11, with the latter said to benefit further from built-in storage stack optimisations.
It is now over to developers to implement the tech, with Microsoft keen to stress that porting between Xbox and Windows ought to be relatively straightforward due to commonality between APIs on both platforms.
Action RPG Forspoken, developed by Luminous Productions and published by Square Enix, is one of the first known titles to employ DirectStorage on PC and is scheduled for release October 11, 2022.