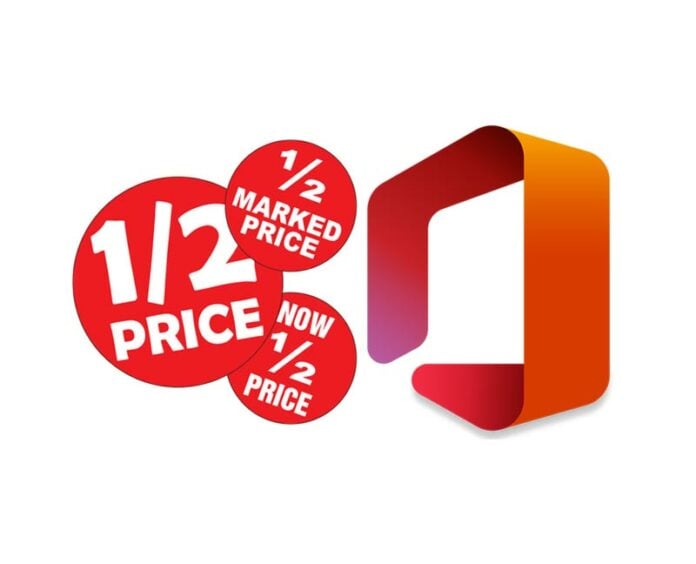 Some users of pirated Office apps have reported getting special promotional messages from Microsoft, aiming to turn them away from a life of crime. It might be canny for Microsoft to appeal to software pirates in this way – but is it right that they are being offered exclusive 50 per cent discounts on software?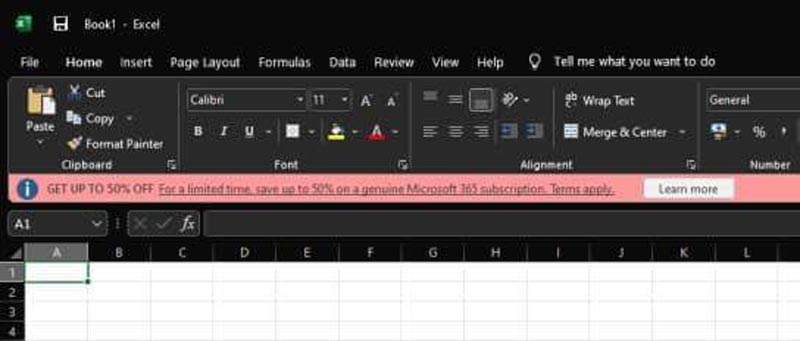 When running a pirated copy of spreadsheet app Excel, a user noticed a pink banner appear between the ribbon and cell formula/equations row, with the following message: "Get up to 50% off. For a limited time, save up to 50% on a genuine Microsoft 365 subscription." See screenshot above.
Investigations found that this promotional message was nothing to do with a wider sale even, such as Black Friday, etc., but was a "pirates only" special. Clicking through to the ad destination page makes this very clear, as it talks specifically of the risks of using pirated software in order to convert the sale. "Always be closing," ABC Microsoft.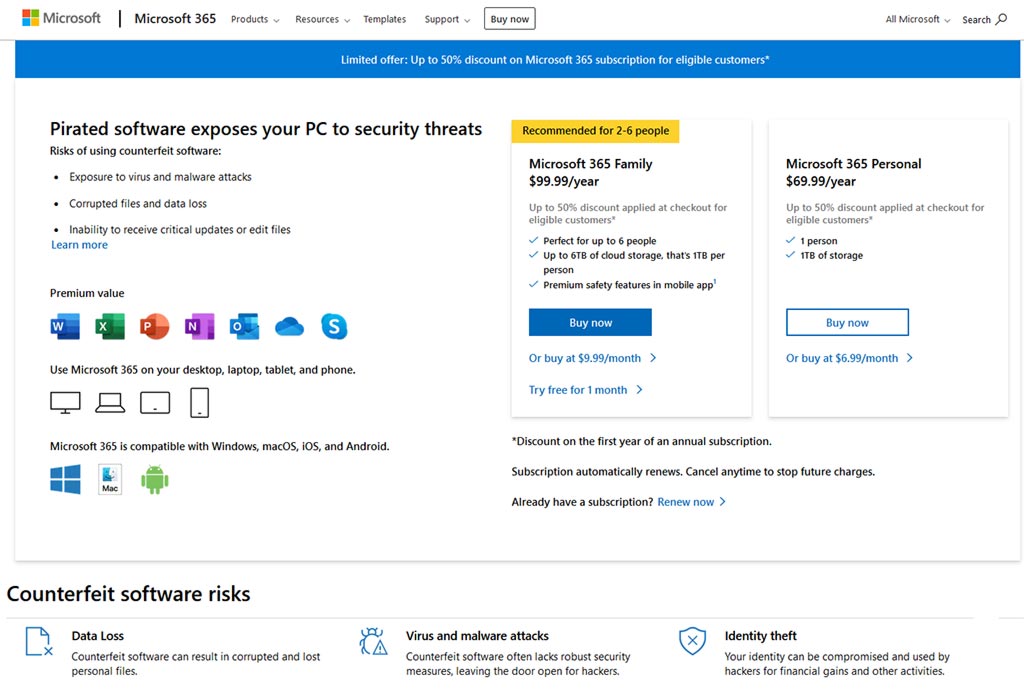 The above screen can be found live at this URL. This is the US version of the page, so you might have to tweak the location in the address bar to find it, depending on your location. It is observed by the source, GHacks, that not everyone will be able to activate this offer, once signed in. It might depend on whether you already have a license attached to your account, or only work for genuine click-throughs from the ad banner.
Users who can't pay for the MS Office suite or its components should not forget the free online versions, available via Office Online, from Microsoft. There are freeware offline alternatives too, like LibreOffice from The Document Foundation.